5. Double Trouble
EMOM For As Long As Possible:
3 Bar Muscle-Ups*
5 Shoulder-to-Overheads (135/95 lb)
*Add one rep every minute.
At the start of the workout, you have one minute to complete 3 bar muscle-ups and 5 shoulder to overheads. If you complete this task within the minute, then add one rep of bar muscle-ups in the next round. You should continue to perform 5 Shoulder to Overheads every minute.
Score is the total reps completed in the entire workout.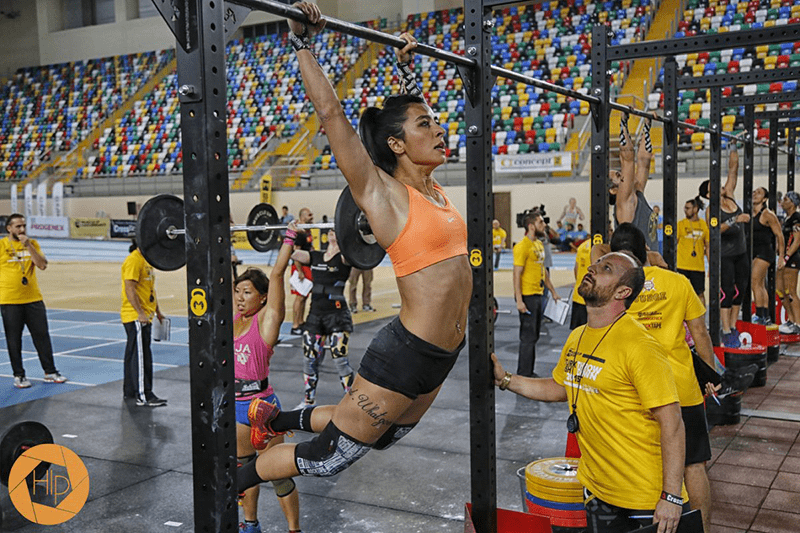 6. Uplifting
10 Rounds for Time:
5 Deadlifts (315/210 lb)
3 Bar Muscle-Ups
This workout will test your pulling strength, starting with a lower body pull with the deadlifts and then testing upper body pulling strength with the bar muscle-ups.
The loading on the deadlifts should be moderately heavy and something that athletes can perform touch-and-go on for at least the first 5 rounds (if not the entire workout). That being said, form has to stay immaculate throughout, lower the weight otherwise.
Athletes shouldn't spend more than 30 seconds on the bar muscle-ups. Fast singles are totally acceptable as long as they keep to that time range.
If you have 5 or more consistent strict pull-ups, 5 or more consistent strict ring dips, and have been performing some type of transition for our last muscle-up scales, perform 2 attempts per round and rest 10 seconds in between.
"Uplifting" was created by Joe Masley of Grit Athlete.