CrossFit Bodyweight Workouts – Mary
AMRAP for 20 minutes:
5 Handstand push-ups
10 1-legged (pistol) squats
15 Pull-ups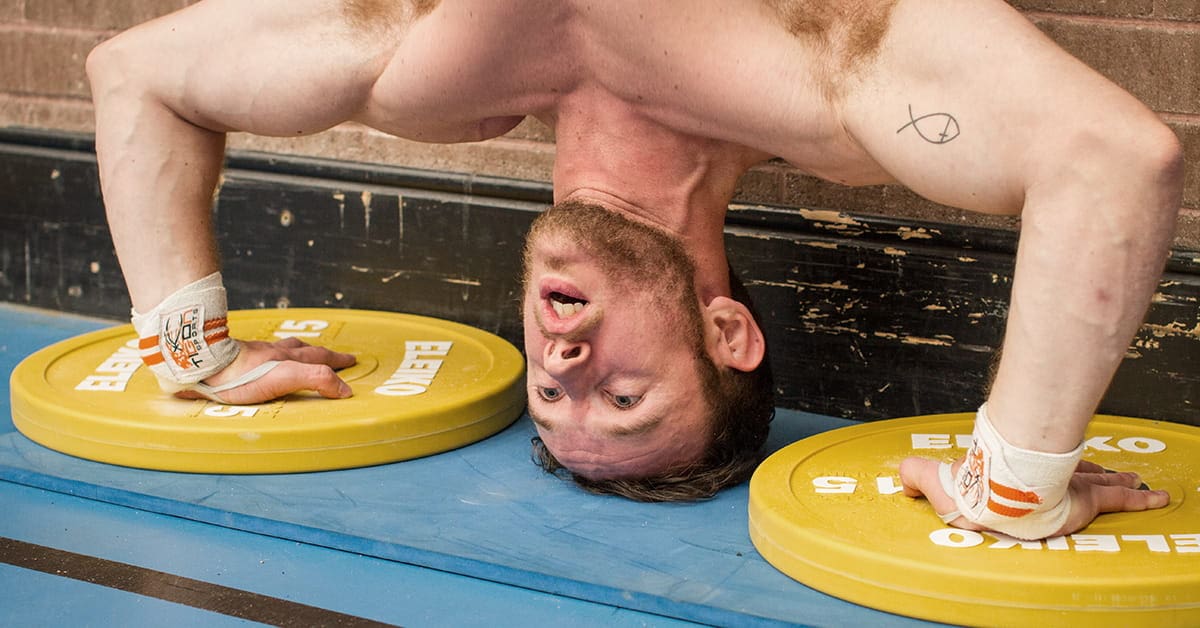 With handstand push-ups, pistol squats and pull-ups, Mary offers an advanced version of Cindy. Twenty minute time cap for as many reps as possible. For anyone looking to scale this CrossFit workout perform handstand push-ups with your feet on the box, modify a pistol squat by holding on to rings and do ring rows or banded pull-ups instead.
Score: Number of reps completed.