CrossFit recently published an interesting video and article about Sara Sigmundsdottir with her new coach Max El-Hag. They discussed Sara Sigmundsdottir winning the 2021 CrossFit Games and getting back on the podium.
Can Sara Sigmundsdottir win the 2021 CrossFit Games?
"In this edition of Inside the Leaderboard, Tommy Marquez talks with owner and founder of Training Think Tank​, Max El-Hag, about coaching Sara Sigmundsdóttir​ and how they're approaching the upcoming Games season…from the Open to the Games, learn how El-Hag and Sigmundsdottir are approaching the 2021 competitive season."
Sigmundsdottir is a three-time CrossFit Open winner (2017, 2019, 2020), and a six-time CrossFit Games competitor (2015-2020). In 2015 and 2016, Sigmundsdottir finished the Games in third place.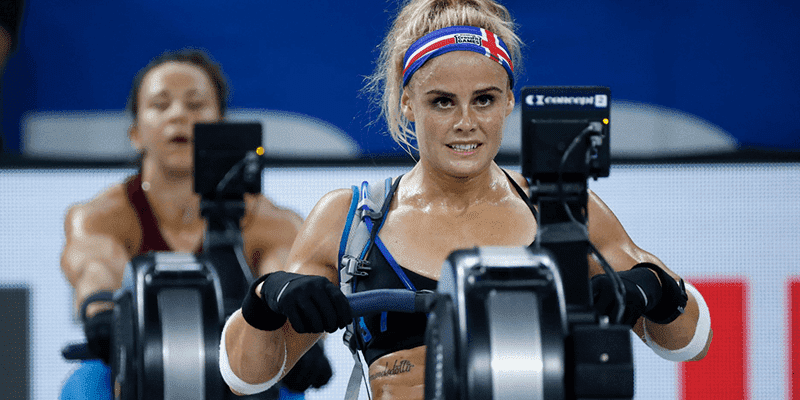 Looking to earn a spot on the podium again this year, Sigmundsdottir recently started working with El-Hag to prepare for the 2021 Games.
Max El-Hag
Born in 1986, Max demonstrated his athletic prowess with his first judo takedown at age four. A podium wrestler at the New York State championships and an all state football player in high school he went on to play a season of Division I football at Lehigh University. After collegiate sports he dabbled in golf, competed in jiu jitsu and MMA, and then got hooked on CrossFit. Coached by James Fitzergeral of Opex Fitness, he competed in the 2010 CrossFit Games on a team and 2011 CrossFit Games Regionals as an individual athlete after which he joined the organization as a coach. Over three years his client list grew to 60 athletes.
El-Hag believes Sigmundsdottir is capable of winning the Games and recognizes the pressure that comes with achieving that goal.
He says, "We have that big picture mountain that we want to climb but we keep our feet on the process of just trying to make sure we're better than we were last year."