1. NAILING DOUBLE UNDERS
As Crossfit experiences go, everyone who has gone through the process of learning Double Unders can tell stories about the whip marks and lacerations that their legs and back received in the process! But when they do finally click, it is a great feeling to power your way through unbroken sets during a Wod.
TRAINING TIPS
'Double Unders: Think timing not speed.'
Most people tend to try and move the rope much faster in order to improve their Double Unders. It seems logical that if the speed of the rope is increased, then there will be more time for it to complete two uninterrupted loops around your body. But generating more speed creates tension in the hands, arms and shoulders, and makes it harder to develop your timing.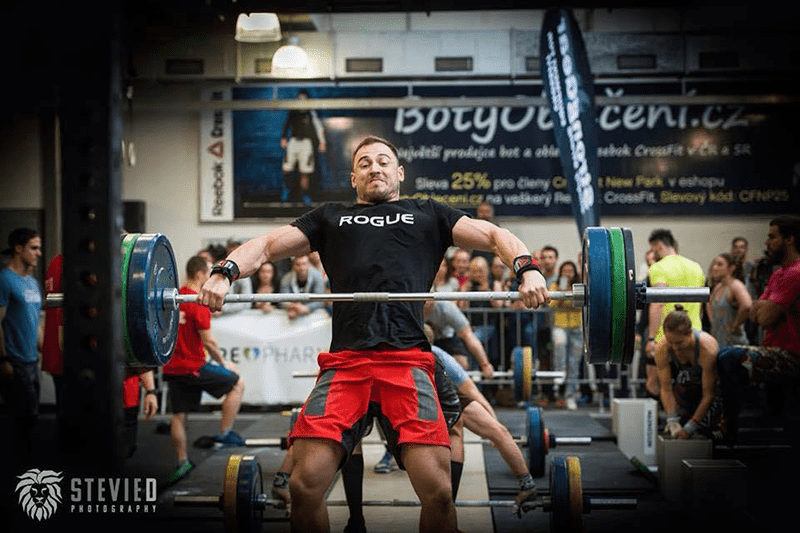 So in reality, this idea is counterintuitive. Instead, slow down the pace of the rope, as this will help you to place more emphasis on timing and jump slightly higher. Once you get this sorted, then you can increase the speed once again from a much more controlled base.
Speeding up the pace of the rope can also cause your heart rate to spike and tire you out much faster. Whatever standard you are currently at, beginner or master, try these tips to improve your Double Under technique:
Slow down the pace of the rope
Jump higher
Listen to the rope. This can really help to time your jumps and create an effective rhythm between the movement of the rope and the tempo of your own body.
Bring the elbows closer to the body. This will maintain a more effective arc shape for the moving rope to orbit your body.
2. HANDSTAND WALKS: THE FIRST FEW STEPS ON YOUR HANDS
For the minority of people who come into Crossfit with a solid background in gymnastics, this might not seem like a big deal. However, for many, learning movements that involve operating upside down can be daunting! You must have a strong sense of confidence in your balance and upper body strength. You also always need to commit 100%, but when you do, it gets much easier.
TRAINING TIPS
Try these progressions:
Nose-to-wall hold
Shoulder taps (against the wall)
Hip touches (against the wall)
Off wall holds
Walk aways: Starting from the Handstand position against the wall, lean with your feet and walk away from the wall.
3. YOUR FIRST EVER COMPETITION
If you have any kind of competitive streak in you, then you probably enjoy measuring your abilities against others in your Box. Daily Wods are, of course, pretty competitive affairs, but an external Crossfit competition, with multiple Wods in a day, is a whole different thing. These aren't for everyone – and that's the beauty of Crossfit, you can make it what YOU want it to be – but the experience, if you want to go for it,  is unlike anything else!
TRAINING TIPS
Have a strategy for each workout – workout intelligently. Try to stick to your plan, it will help.
Warm Up for every workout – spend time working on raising your heart rate, movements specific for the workout, and stretching.
Cool down after each workout – this will aid with recovery, which is especially important if you need to compete again in a few hours.
Judges are always right – a no rep is a no rep if they say so. Simply bite your tongue, move on and get them done.
4. FIRST MUSCLE UP
At BOXROX, we always enjoy watching the videos that are sent in to us, and posting them on facebook. It is always amazing to see what is happening in all the unique boxes around the world. It is often during the videos of everyday Crossfitters completing their first Muscle Up that we see the most raw passion and excitement. This is a huge milestone within any Crossfitters journey, and a great achievement for anyone.
TRAINING TIPS
For both ring and bar Muscle Ups, progression is the key. Don't try to force it too quickly, instead work on your strength, power and technique and the movement will follow.
5. CROSSFIT EXPERIENCES: FIRST TOES-TO-BAR
The concept of a Toe-to-Bar movement is pretty rare outside of gymnastics and functional fitness, so these are grueling exercises for any core that has never experienced them before! Learning to do them strict takes effort but is worth it, and once they are locked in (and/or kipped) the simple bump of your Nanos against the bar becomes an incredibly satisfying soundtrack to your Wod.
TRAINING TIPS
Work on your core and target explosive movements that will also build power as well as strength. This should help to create strong foundations for completing the movement. Mobility is also important, it doesn't matter how strong you are if aren't flexible enough to bring your legs and feet up into the required position and meet the bar.
Increase mobility work
Scale the movement first. If you are having difficulties, work on knee raises first to strengthen the core and gradually scale up until you can perform the full Toes-to-Bar movement.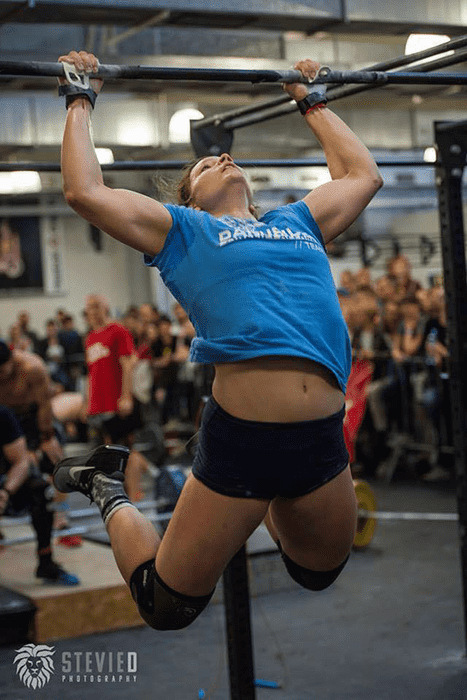 6. EARNING CALLUSES FROM BARBELL TRAINING
'Lifting is tough and requires guts, strength, technique and coordination.'
It takes time to develop your skills properly, but one of the first signs that barbell lifting has become a part of your life comes in the form of the calluses that appear on your hands.
They are a sign that your skin is toughening up and adapting to the stresses of working with a barbell. They need to be looked after, but also serve as a small reminder that as an athlete, you are pushing you and your body to adapt and work harder, and you should feel proud of that fact.
---
Featured Image © StevieD Photography
Male with Barbell © StevieD Photography
Female Muscle Up © StevieD Photography
All Videos © WODprep