It's Day 3 for the Teams and Individuals at the 2021 CrossFit Games in Madison, WI. After an action-packed Friday, just 30 teams had advanced ahead of further cuts throughout the day. Here your Day 3 Teams recap.
At the end of Day 3, CrossFit Oslo and CrossFit Surbiton look like both or either one of them may become the first ever European team(s) to stand on the podium.
10 teams were cut after Event 8/9. 20 remain and move into Day 4.
Top 10 Teams after Event 10
| | |
| --- | --- |
| Team | Points |
| CrossFit Mayhem | 947 |
| CrossFit Oslo | 773 |
| CrossFit Surbiton | 725 |
| Plus64 CrossFit | 703 |
| CrossFit Genas | 682 |
| CrossFit Pro1 | 677 |
| CrossFit Urban Energy | 672 |
| CrossFit Resurrection | 668 |
| CrossFit Nordic | 614 |
| CrossFit I1UVIT | 567 |
Day 3 Teams Recap
Events 8/9
For time:
1.5-mile run
168-ft. handstand walk
1.5-mile run
168-ft. handstand walk
Time cap: 40 min.
CrossFit I1UVIT and Eikestad Mighty Oaks led the pack in the run but were overtaken by CrossFit Invictus and Norway's CrossFit Oslo after the first set of handstand walks. Oslo continue to lead in the second lap and blaze through the last 168ft of handstand walks, earning their second event win in of the week in 25:32. Eikestad was capped in Event 8 after one member fails to complete the final unbroken stretch of handstand walks.
Saturday, bring it on. pic.twitter.com/jo5oPeMtoQ

— CrossFit (@CrossFit) July 31, 2021
Then,
F/F pair
3-rep-max back squat
M/M pair
3-rep-max back squat
Time frame: 8 min., each pair
No rest for the teams after Event 8 as they head straight into Event 9. CrossFit Mayhem and CrossFit Invictus both managed to back squat an enormous 1385lbs among all four members of each team.
Event 10
5 rounds for time:
1 pegboard ascent (1 athlete)
6 synchro burpees (other 3 athletes)
Then,
Time cap: 16 min
The dreaded pegboard returns for Team Event 10 of the 2021 NOBULL CrossFit Games, as well as the famous worm.
In Heat 1 CrossFit Awaside lead ahead of Lone Star CrossFit. The pegboard proved a challenge, especially combined with the burpees. CrossFit Invictus struggled through the last pegboard due to Jen Ryan's hand fracture she suffered from the MACC. CrossFit Awaside had a decisive Heat win in 12:05.
In Heat 2 CrossFit Surbiton took the lead for most of the Heat, closely chased by CrossFit Oslo, but Surbiton crushed Awaside's score with 11:34 for their first event win and third Top 3 finish. Oslo finished the event in sixth.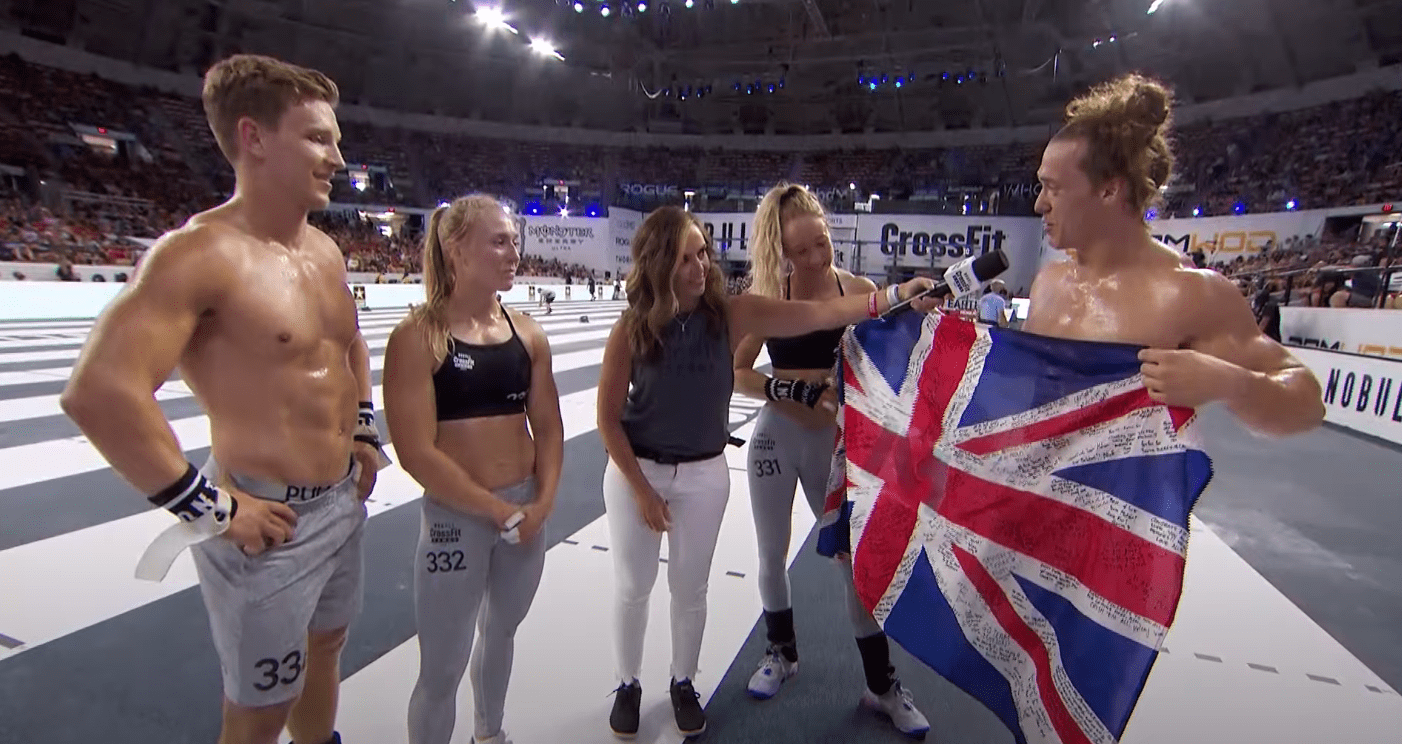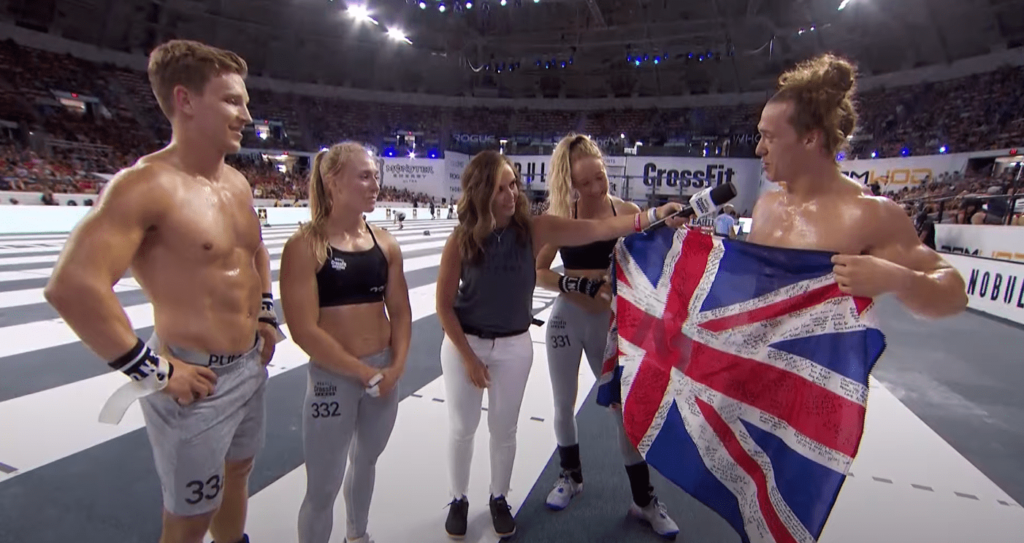 Two more events await the Teams on Day 4, the final day of the 2021 CrossFit Games where we will crown the Fittest Team on Earth.
Read More: Final CrossFit Games Cuts – Find Out Which Male Athletes Are Out of the CrossFit Games