Hey Laura Faulkner, can you tell us about yourself and your Crossfit achievements so far:
Well I have been doing CrossFit now for about 4 years and I train at CrossFit Bath in the UK.
I have competed at CrossFit Games Regionals the last 4 years.
First 3 years within the team for CFB and in 2015 as an individual.
I have qualified as an individual athlete for the last 3 years
My best open finish is 16th which was in 2014.
WORKING FULL TIME AND TRAINING AT AN ELITE LEVEL
What does your training program look like at the moment? Can you talk us through it?
I currently am still working full time at Bath Spa Uni so my training time is somewhat limited to evenings. I train 6 times a week, once a day, and hope that one day I will have more time to dedicate to my training as I am sure this will help me develop as an athlete.

My programming is done by my coach Ollie Mansbridge – Perpetual Performance. Which works for me very effectively. He knows me well, understands my schedule and programs for me accordingly.
Sessions 1 – 4
A typical session looks like this and will usually last for 2-3 hours.
-Olympic Lift or a variation
-Squat (2-3 times a week)
-EMOM – Skill/Gymnastic or upper body work
-Workout
Session 5
might be slightly shorter with a few tough EMOMs. I also try and get in my 'Scap Circuit' twice a week which keeps my shoulders healthy and the small muscle within nice and strong. This consists of a variety of dumbbell movements targeting specific muscle groups and I have found a huge difference in my stability over head and general shoulder health. Would recommend to anyone.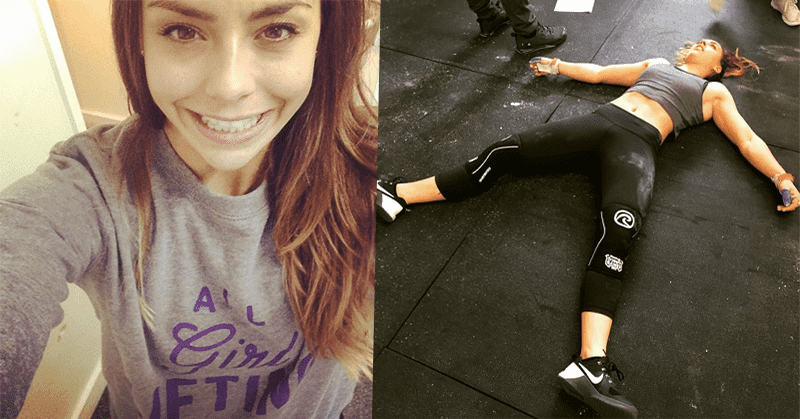 Session 6
Typically this will be a long and slow (low heart rate)
For example:
8 x
Row 2 mins
10m HSW
AD 10 CALS
10 step ups
30 hang from bar
1 min ski erg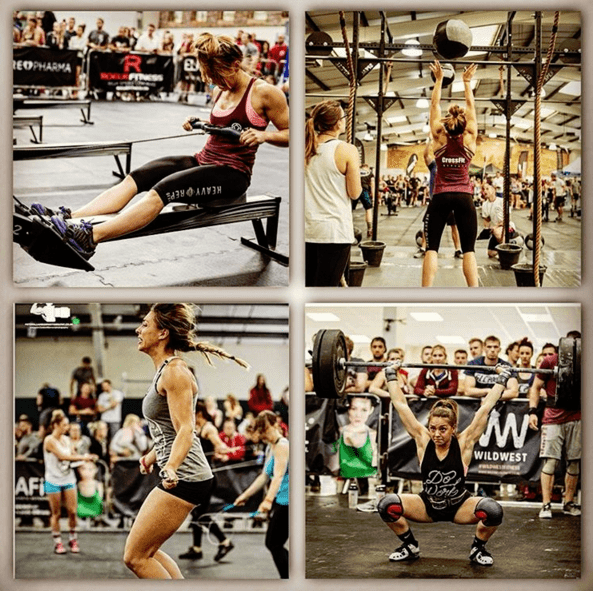 What 5 tips would you advise for people looking to improve their Olympics lifts?
Warm up properly. Spend time in your positions and warm ups until you are actually WARM not do a couple of squats and then put weight on the bar.
Be confident in your ability. Failing shouldn't be a thought it your mind approaching a lift.
Visualization. See yourself succeeding before your attempt
Film your lifts. Don't get obsessed with this but it enables you to see what's happening. In addition to this watch videos of Olympic lifts and watch others you can learn a lot from this.
SQUAT – no extra explanation needed.
Do you do anything in particular to prepare mentally for big barbell lifts?
I try and stay calm as possible whilst I am mentally preparing for bit lifts. Use your energy and explosiveness in your approach and your lift not 5 mins before! Visualize yourself making a solid lift. Everyone has their own set up routine and if you don't pay more attention to what you do when you set up, create your own pattern and use it over and over again. This creates a nice build up.
Favourite exercises?
There are too many really but probably to name a few…. Snatch, HSPU, Muscle Ups and Cleans.
Least favourite Exercises?
'I would not say I have many things I don't like doing, oh no wait, I hate wall balls that's right!'
Being 5-foot-nothing is really not ideal for throwing towards a high target, but I have spent a lot of time making sure they are not as terrible as they once were!
What is your biggest weakness in Crossfit?
I would say my biggest weakness is heavy barbell cycling. I am so much stronger than I was and 1RMs have come a long way but when I have to move a heavy barbell around for a long time then it usually does fatigue me rather quickly! This is not to say I do don't enjoy it because that is definitely not the case!
Who do you think will win the 2016 CrossFit games in the Male and Female categories?
My money is on Sara Sigmunsdottir. In an interview I did for BOXROX last year I made the same prediction and I still believe she was a true champ. Looking forwards to seeing her on top of that podium in 2016.
I think Noah Ohlsen has a great chance.
Which one other crossfit athlete would you most love to train with?
As above 🙂 Sara!
I have had the opportunity to train with Sam Briggs a few times also which is great. Recently at a Best of British Women's camp there was 12 girls from the UK including Sam. All pushing each other and that is the best kind of environment for training.
DIET
Do you have a specific diet?
I don't have a specific diet I live by the 80/20 rule (probably more like 90/10 but that's what it's know as!). I eat a well-balanced diet to provide my body with the fuel it needs to perform. I prepare my meals with fresh and healthy ingredients. I eat 4 meals a day and snacks in between. I struggle with my body weight and I have to make sure I am eating enough to keep my body weight up! Which is not a problem as I like food… a lot.
What is your favourite cheat meal?
A big burger with gerkins with some sweet potato fries followed by New York style cheesecake 🙂 Drool.
What 3 foods would you recommend that every athlete should eat?
Oats
Chicken
Broccoli
With any one of those ingredients you can make a decent meal!
What Superhero power would you like to have?
Be able to fly. I remember being a kid and jumping off the top of the climbing frame at school convinced that one day I would just be able to fly away ha!
If you were stuck on a desert island and could take only one luxury item, what would it be?
My pillow. I can sleep for England I swear.
---
Featured image © Katie White Photography
All other images & Media © Laura Faulkner