6 months ago CrossFit Inc voluntarily took down both their instagam and facebook pages. They deleted their accounts in protest to the event described below:
"Facebook deleted without warning or explanation the Banting7DayMealPlan user group. The group has 1.65 million users who post testimonials and other information regarding the efficacy of a low-carbohydrate, high-fat diet. While the site has subsequently been reinstated (also without warning or explanation), Facebook's action should give any serious person reason to pause, especially those of us engaged in activities contrary to prevailing opinion."
You can read the full statement released by CrossFit Inc:
CrossFit Explains Why it Has Removed its Facebook and Instagram Pages
CrossFit have recently brought back a re-branded instagram account called "CrossFit Training".
"Developing and supporting a global community of CrossFit trainers and affiliates with world-class education, instruction and certification."
Check it out: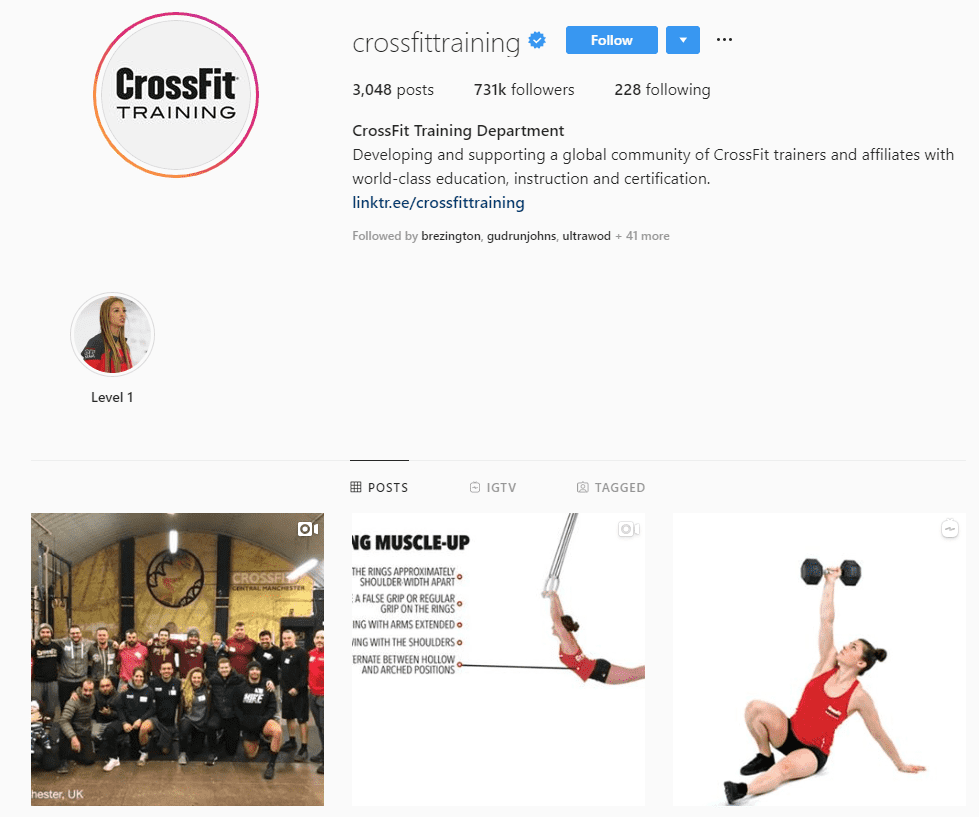 Source: Photo courtesy of CrossFit Inc