CrossFit open 2019 dates: The competition will begin in February, and run for 5 weeks through to March 25th.
Week 1 – Thursday, Feb. 21st – Monday, Feb. 25th
Week 2 – Thursday, Feb. 28th – Monday, Mar. 4th
Week 3 – Thursday, Mar. 7th – Monday, Mar. 11th
Week 4 – Thursday, Mar. 14h – Monday, Mar. 18th
Week 5 – Thursday, Mar. 21st – Monday, Mar. 25th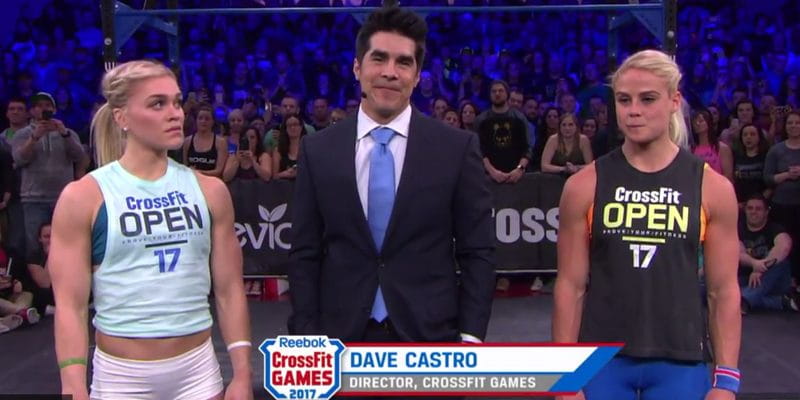 Source: CrossFit Inc.
2019 CROSSFIT OPEN DATES
New for 2019, the CrossFit Games Open will be the single largest qualifier of athletes to the 2019 Reebok CrossFit Games. The top 20 men, 20 women and the fittest male and female in each country will receive an invite to the Games in Madison.
4x Games Athlete Travis Mayer Worries Cheating in the Open will Increase with New Format
THE OPEN
This five-week, five-workout competition is held in CrossFit affiliates around the world. Workouts are released online each Thursday, and athletes have until the following Monday to submit their scores. Anyone who's at least 14 years old can sign up and join in the first stage of the CrossFit Games season.
In 2016, 324,000 athletes participated in the worldwide CrossFit Open—the first stage of competition. From there, 260 athletes—40 men, 40 women and 30 teams of 6—moved on to eight Regional events where the top five in each category would earn an invitation to the Games.
in 2017 there were more than 380,000 participants in the CrossFit Open.
In 2018, 429,157 athletes completed at least one workout from the CrossFit Open.
CROSSFIT OPEN WORKOUTS FROM LAST YEAR
18.1
Complete as many rounds as possible in 20 minutes of:
8 toes-to-bars
10 dumbbell hang clean and jerks
14 / 12-cal. row
Men use 50-lb. dumbbell
Women use 35-lb. dumbbell
18.2a
1-2-3-4-5-6-7-8-9-10 reps for time of:
Dumbbell squats
Bar-facing burpees
Men use 50-lb. dumbbells
Women use 35-lb. dumbbells
straight into…
18.2b
Time cap: 12 minutes to complete 18.2 and 18.2a
18.3
2 rounds for time of:
100 double-unders
20 overhead squats
100 double-unders
12 ring muscle-ups
100 double-unders
20 dumbbell snatches
100 double-unders
12 bar muscle-ups
Men perform 115-lb. OHS, 50-lb. DB snatches
Women perform 80-lb. OHS, 35-lb. DB snatches
Time cap: 14 minutes
18.4 Diane
21-15-9 reps of:
Deadlifts, 225 lb. / 155 lb.
Handstand push-ups
Then,
21-15-9 reps of:
Deadlifts, 315 lb. / 205 lb.
50-ft. handstand walk after each set
Time cap: 9 minutes
18.5
Complete as many reps as possible in 7 minutes of:
3 thrusters
3 chest-to-bar pull-ups
6 thrusters
6 chest-to-bar pull-ups
9 thrusters
9 chest-to-bar pull-ups
12 thrusters
12 chest-to-bar pull-ups
15 thrusters
15 chest-to-bar pull-ups
18 thrusters
18 chest-to-bar pull-ups
This is a timed workout. If you complete the round of 18, go on to 21. If you complete 21, go on to 24, etc.
Men use 100 lb.
Women use 65 lb.