CrossFit legend Mat Fraser explained his tumultuous relationship with CrossFit Games' director Dave Castro on the Joe Rogan Experience podcast.
After retiring earlier this year, Mat Fraser said the CrossFit community would see more of him "than ever before". Well, five-times Fittest Man on Earth talked for nearly three hours on the Joe Rogan's podcast, one of the most popular in the world.
During the conversation, Mat Fraser detailed and criticized Dave Castro's conduct more than once.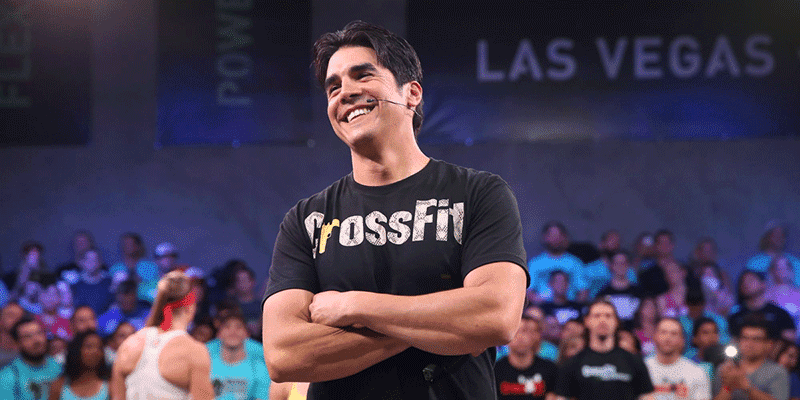 Conflict of Interest
"I had the director of CrossFit Games, after I won four times, three of those wins I broke the record for margin of victory. […] and after my fourth win, going into my fifth, he [Dave Castro] put on an article saying 'Mat Fraser is slipping, his performance is slipping."
Mat went on to explain he did not understand the reason behind Dave Castro's attitude. He went on to say that, in his opinion, that public rhetoric from Dave Castro constitutes in a conflict of interest.
"He put out this article. And I thought: 'that's a huge conflict of interest because he's the one programming the games'. He also said: 'I've just finished programming the Games and it's not good for Mat'. Are you shitting me?"
Joe Rogan questioned if Mat knew the reason behind Dave Castro's dislike, but Mat failed just shook his head.
"I just think he doesn't really like me. Everyone jumps if he says jump, and I wasn't that guy." In response, Joe Rogan claims that Dave Castro likes to have power. "Yes, that is the general consensus", Fraser replied.
View this post on Instagram
Hunger to Perform Better
Mat Fraser clarified that Dave Castro's comments made the athlete hungrier to perform even better.
"It's kind of one of those things you mentally pin it on the wall. After he said my performance was slipping, I was like: 'alright, I'm going to show you slipping motherf***".
Dave Castro's personality
Mat Fraser believes that Dave Castro's dislike is well known and public by now.
The athlete recalls his first encounter with Dave Castro and how CrossFit Games director did not make a good first impression on him.
"I got treated in a way when I first came into the sport. It was basically like 'whatever, you're nobody'. I thought 'ok, I have your card, I know that's how you act now'. He tried to be nice to me once I got successful and I said 'no, I'm good'".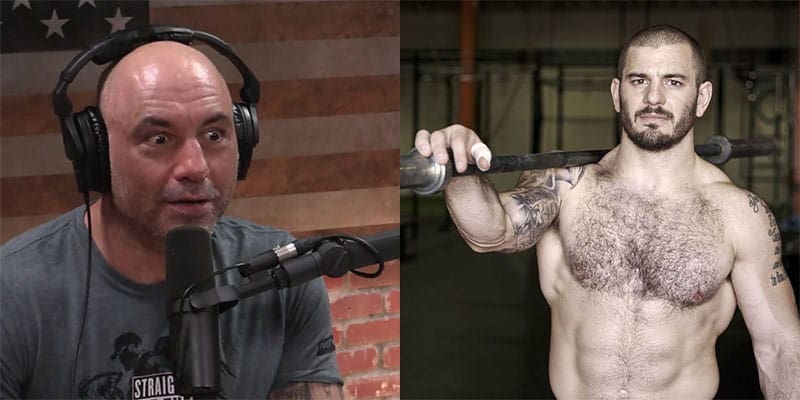 Mat Fraser Wasn't Invited to the 2014 CrossFit Invitational
The athlete explained on Joe Rogan Experience podcast about CrossFit Invitational and how the best-ranked athletes worldwide would be invited for a special competition.
Mat Fraser's rookie year saw him ranked as second American's Fittest in 2014, behind Rich Froning and ahead of Jason Khalipa. That year, though, Mat Fraser did not participate in the Invitational, but Froning and Khalipa did.
"I was all excited to be on this team, to be in this competition, and they skipped right over me. They took number 1 and number 3 guy (Froning and Khalipa, respectively) […] No one ever called me to explain or anything".
Mat said that in the subsequent years he was invited, but he refused politely. "No, I'm good. I'm still waiting on that invite from 2014".
Mat Fraser, however, participated and won 2019 Rogue Invitational in a dominating performance. The following year, the athlete withdrew from the competition due to an injury.
You can listen to the entire episode on Spotify.