Exercise Race Series
JACKSONVILLE, Fl.  – ERS (Exercise Race Series) has launched the first online exercise based series competition. Similar to a running race, the competition is designed to enable athletes around the world to compete with one another via submitting a video of him or her performing a posted workout that consists of basic functional movements (i.e. a weighted squat or push-up).
Inspiration
The platform's creators were inspired by the recent explosion in popularity of exercise competitions like the Crossfit Open, which had almost 300,000 entries for this year's online qualifying component. "Today, more than ever, people are using competition as motivation to stay healthy and fit through exercise. The Exercise Race Series is the first platform of its kind and we want to change how people compete against one another through fitness," said Brett Chepenik, Co-Founder of ERS.
"Our goal is for ERS to become a global platform for online fitness competitions, help establish exercise as a professional sport and motivate athletes on every level to get into the best shape of their lives through competition."
How to Compete
To compete in the Pre-Season Exercise Race Series, participants pay a $10 entry fee per exercise race.
First Pre-Season Race is open for registration until 10/13/15.
Second Pre-Season Exercise Race registration is between 10/17/15- 10/25/15.
Third Pre-Season Exercise Race is between 12/31/15- 1/11/16.
To compete in the regular season Exercise Race Series, participants pay a $15 entry fee per exercise race. Each week, a new exercise race is posted that consists of three to four exercises where participants compete to see who can complete the workout in the fastest time. Participants must record their workouts, upload the video of the entire workout to his or her YouTube channel and log the time it took to complete. When the week's exercise race ends Sunday at 11:59pm (EST), the top 25 male and female times will be judged using Dartfish, a technology which measures performance for each rep of each exercise.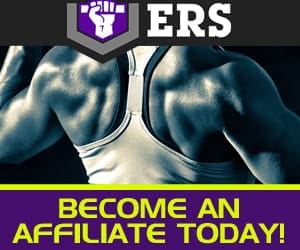 Rewards, Incentives and Ranking
In addition to weekly prize money for top 10 male and female performers, Exercise Race Series offers several incentives for competitors to participate, including a ranking system that shows athletes how their times compare to their competition. The ranking system will be categorized by age, gender and location and each athlete will have their own customized leaderboard so they can follow only the athletes they are interested in. This could include ERS participants from their gym or even popular athletes on the other side of the globe.

Prizes
Furthermore, quarterly and annual cash prizes will be awarded to top 5 ranked male and female athletes (based on overall ranking) and the Top 5 male and female athletes who participated in the most exercise races (tiebreakers will be determined by ranking).
Competitors will also receive non-cash prizes, such as virtual badges awarded to their profile, t-shirts, and more for reaching milestones like participation, performance, Top 25% of age and gender, and improvement in performance.