Larissa Cunha has explained in a series of Instagram posts what happened to her failed drug test that stripped her chance to compete at the 2021 CrossFit Games and how she thinks the reduced 2-year ban is still unfair. If her sanctioned is further reduced, it would be the 1st in CrossFit history.
Brazil's Fittest Woman and winner of the Brazil CrossFit Challenge Semifinal uploaded 6 Instagram posts with 22 photos explaining her side of the story before being tested, during the drug test, and what happened after and how she believes her situation is unfair.
As of now, Larissa Cunha is banned from any CrossFit sanctioned events for two years after the substance Ostarine was found in her urine sample prior to the 2021 CrossFit Games.
Key takeaways from Larissa Cunha's explanation:
CrossFit told Larissa about her failed drug test on July 22nd, five days before the beginning of the CrossFit Games.
After sending sealed packages of her supplements to a lab recommended by CrossFit, it was found that there were traces of Ostarine in her Beta-Alanine and Collagen supplements, although the substance was not labelled on the package.
Cunha understands that there must be some kind of sanction for violating CrossFit's drug policy, although she believes that a 2-year ban is unfair.
Larissa Cunha believes that if her supplements were approved by Informed Sport or NSF and contained traces of an illegal substance, her sanctions would be fully revoked.
You can check out Larissa's posts at the bottom of this article to get a full spectrum of what happened.
To further appeal her case online, Larissa explains that experts, doctors and even CrossFit personnel agree that the amount of Ostarine found in her urine was not enough to help her perform better.
She also talks about researching similar failed drug tests occurrences in other sports, such as the Ultimate Fighting Championship (UFC) and the Olympics.
"In the UFC, athletes have a fair chance of having their evidence reviewed. From there, bans have, in certain instances, been either revoked or mildened. The same goes for the Olympics where sanctions have been overturned when athletes have presented evidence to prove their innocence beyond a reasonable doubt," Larissa writes.
The Brazilian athlete states that CrossFit is a privately owned company and that their drug testing protocols and rules are at their own discretion.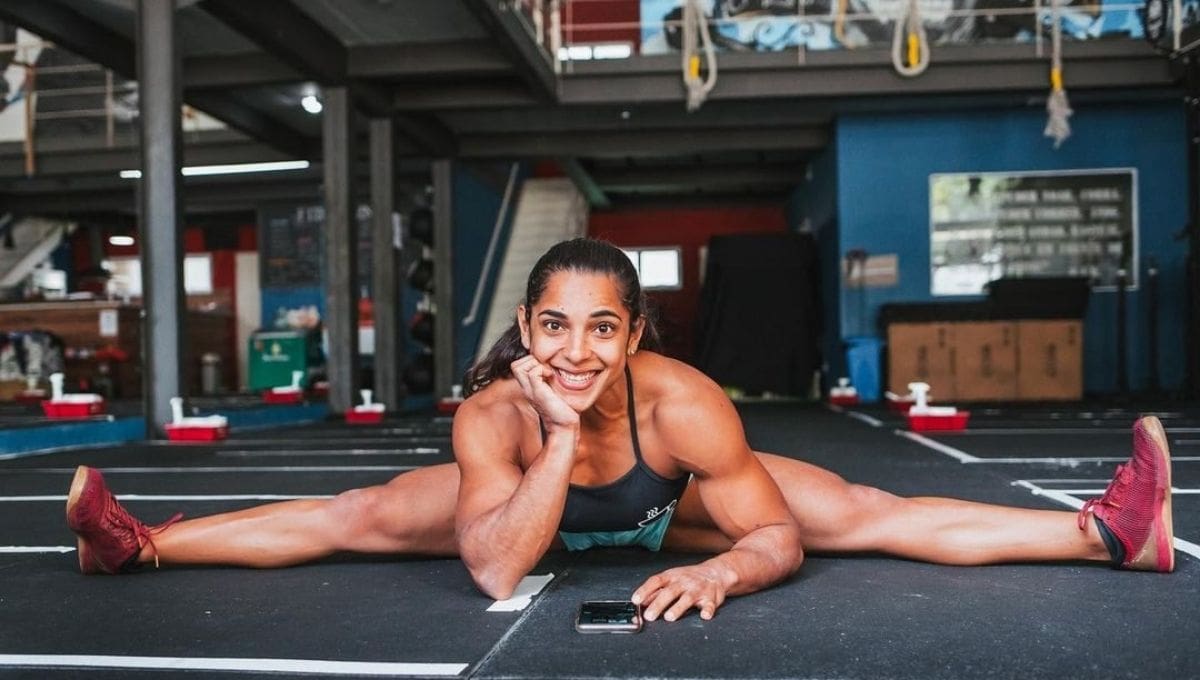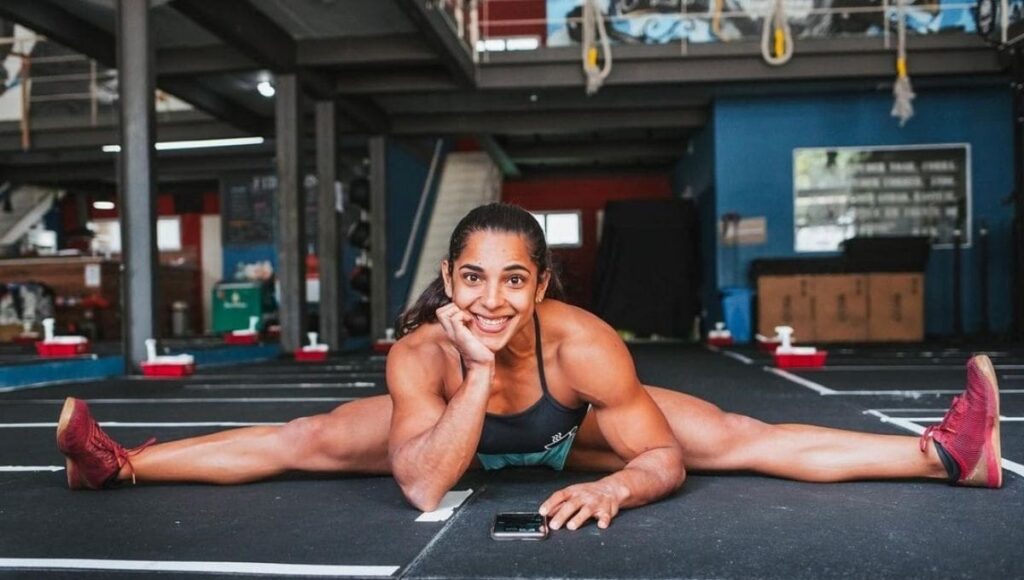 Larissa Cunha's uphill battle will be similar to Kelli Holm.
What Does CrossFit's Drug Policy States?
Item 13 of CrossFit's Drug Policy https://games.crossfit.com/drug-policy is what needs to be looked at.
It says 'The following will be considered in a drug test appeal:
The athlete used due diligence prior to ingesting a supplement and is able to prove the banned substance was not listed on the label. […] In this situation, the athlete must provide proof that they did not know and could not reasonably have known or suspected that they had ingested a supplement containing a banned substance.
That Larissa Cunha has proved and presented to CrossFit HQ already.
However, CrossFit's Policy Drug also states that the following will not be considered in a drug test appeal:
The type or amount of banned substance detected through the drug test as banned substances is often used in small or trace amounts.
The degree to which the banned substance may or may not affect athletic performance.
It also states, in bold letters, that "athletes are solely responsible for what they put on or into their bodies."
According to the rules established, Larissa's testing her supplements on the recommended lab by CrossFit is what helped her appeal case and saw her traditional 4-year ban reduced to two years.
Larissa's appeal that the amount of Ostarine found in her urine test was not enough to help her perform better at the CrossFit Games is not taken into consideration.
Read More: 10 PEDs Banned By CrossFit and How They Affect the Human Body
Could Larissa Cunha See Her Ban Reduced Even Further?
Larissa Cunha is presenting solid arguments and questioning CrossFit's strict decision to completely ban athletes and not judge them case by case.
In some of her Instagram posts, Cunha talks about supplements products not being certified by Informed Sport or NSF, two organisations that test supplements and are recommended by CrossFit.
According to Larissa, if her supplements were certified by any of these organisations and still contaminated with an illegal substance, her ban would be fully revoked.
"The reason why I am highlighting the certification from Informed Sport and/or NSF is because those are the standards that CrossFit have emphasised in their communication to me," she writes.
"This leads me to assume that my ban would have been fully revoked if the contaminated supplements I was using were certified."
If her suggestions are taken into consideration, Larissa would be the first CrossFit athlete to have her sanction completely revoked. We have not seen this kind of flexibility by CrossFit in the past, but under new management and CEO, perhaps it could happen.
If her appeal is not met, Larissa Cunha will be 33 years old when she will be able to compete at the CrossFit Open again and begin her quest to compete at the CrossFit Games.
"I love this sport, I love the CrossFit community and I believe in my heart that something good and positive will come out of this. I will keep on fighting," Larissa ends.
Larissa Cunha's Full Story