The dust is still settling after an eventful week in Madison for the 2022 CrossFit Games. And what a week that was. Toomey became the most successful individual athlete in CrossFit, Medeiros defended his title, Gui Malheiros proposed during the awards ceremony to his girlfriend, and much more.
Below you will see our 2022 CrossFit Games highlights. Check out 5 things we liked and 5 things we believe can be improved for next year's edition.
New Boss Boz, New Movements
Ever since Dave Castro was fired from CrossFit Inc, many wondered what would the Games' events look like. Now we know and we love it!
Adrian Bozman is the new Director of Competition and was selected to lead the CrossFit Games programming going forward.
He introduced new movements such as the double-under crossover, paralette handstand walk from L-sit, the sandbag ladder, block handstand push-ups, single-unders, strict pegboard ascents. We didn't see a focus on barbells (only in the last event did we see them being used for individuals) and we thought we would miss it, but we didn't.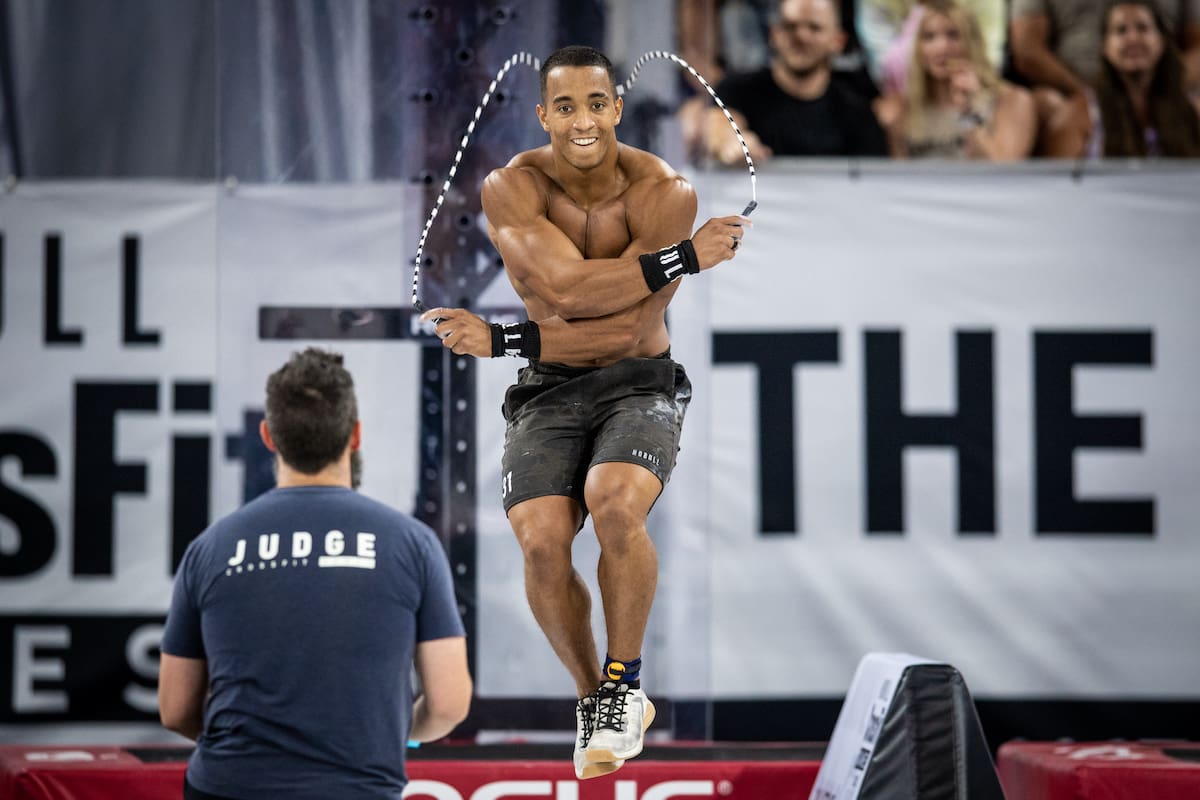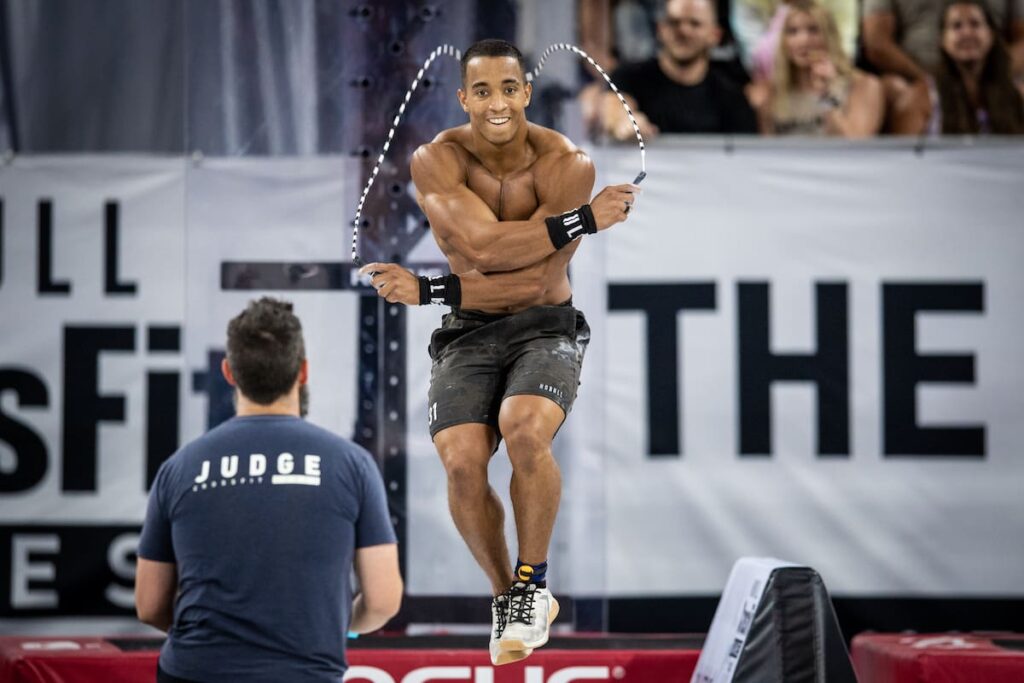 Many touted Bozman for going back to the basics when programming this year's CrossFit Games, but he denied that saying he did what CrossFit is all about for him. Keep on doing that sir!
Chaotic Event 1
Although we enjoyed the CrossFit Games as a whole, the very first event left a bad taste in our mouths. A simple 5-mile bike ride turned the event on its head.
4 athletes (Danielle Brandon, Elena Carratala Sanahuja, Spencer Panchik and Lazar Dukic) rode only 4 miles, while Seungyeon Choi rode the bike for 6 miles. Athletes were then penalised, but it took over 5 hours after the event ended for the fans to understand who actually won the event. This leads us to our next point in the "dislike" list.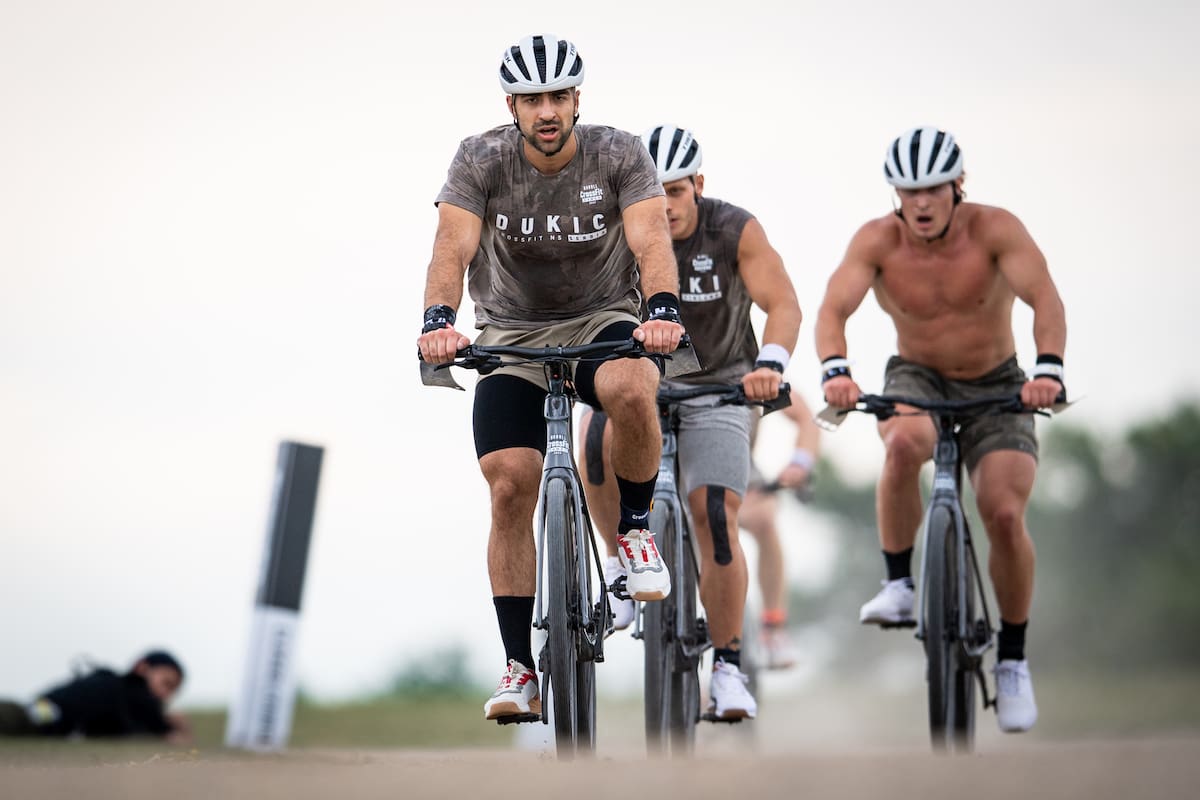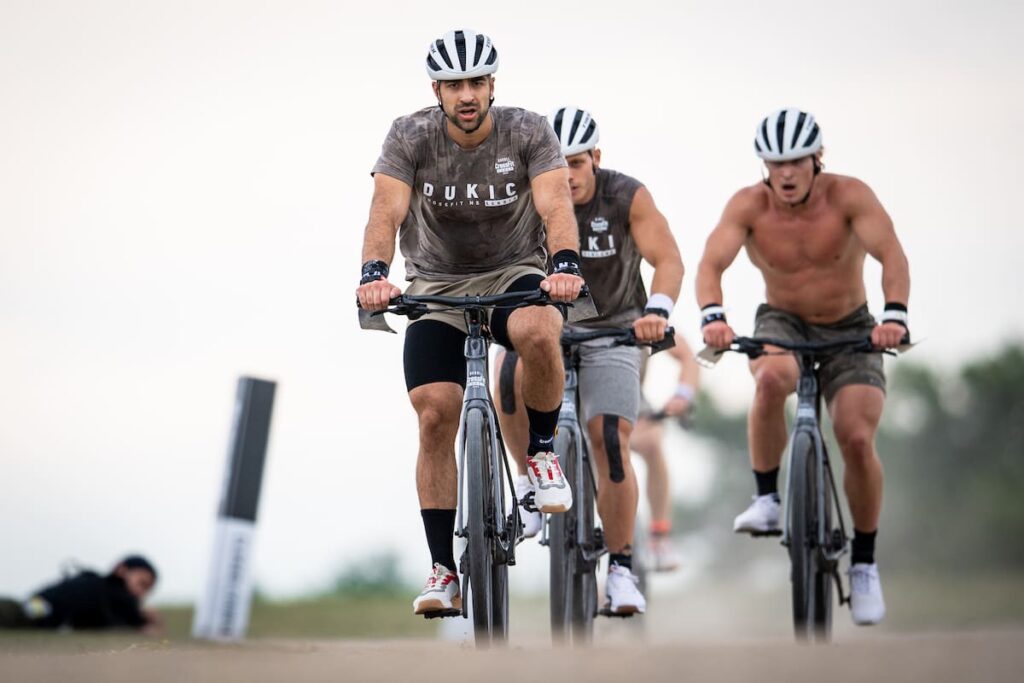 "The Leaderboard Is Not Updated"
We saw this sentence being spoken by people in the media and across the chat of CrossFit's official Livestream many times.
As soon as an event was done, we could see on the Livestream who finished 1st, 2nd, and 3rd. Commentators would talk about the winner of the event and some of them would even be interviewed. However, the leaderboard would not be updated accordingly.
For the media, that was increasingly frustrating to keep people up to date with what was going on. Even more frustrating, and it happened on more than one occasion, was for the event winners to be logged on the official platform, but the overall points were not added. This is a mistake that should be easy to fix.
The Year of the Comeback
Ricky Garard and Brooke Wells got the best out of the situation they were given.
The Australian athlete was banned for four years after finishing 3rd at the 2017 CrossFit Games. He talked openly about that time and that he was "willing to take the risks" of having illegal substances to get an edge.
8 Takeaways from Ricky Garard's Podcast Interview
He paid his dues and was ready to show the world how he could win without cheating this time. As we will still wait for test results to clear every athlete to podium this year, he did finish 3rd, but for a big part of the competition, many thought he could actually win the Games. Against all odds, he did what seemed highly unlikely.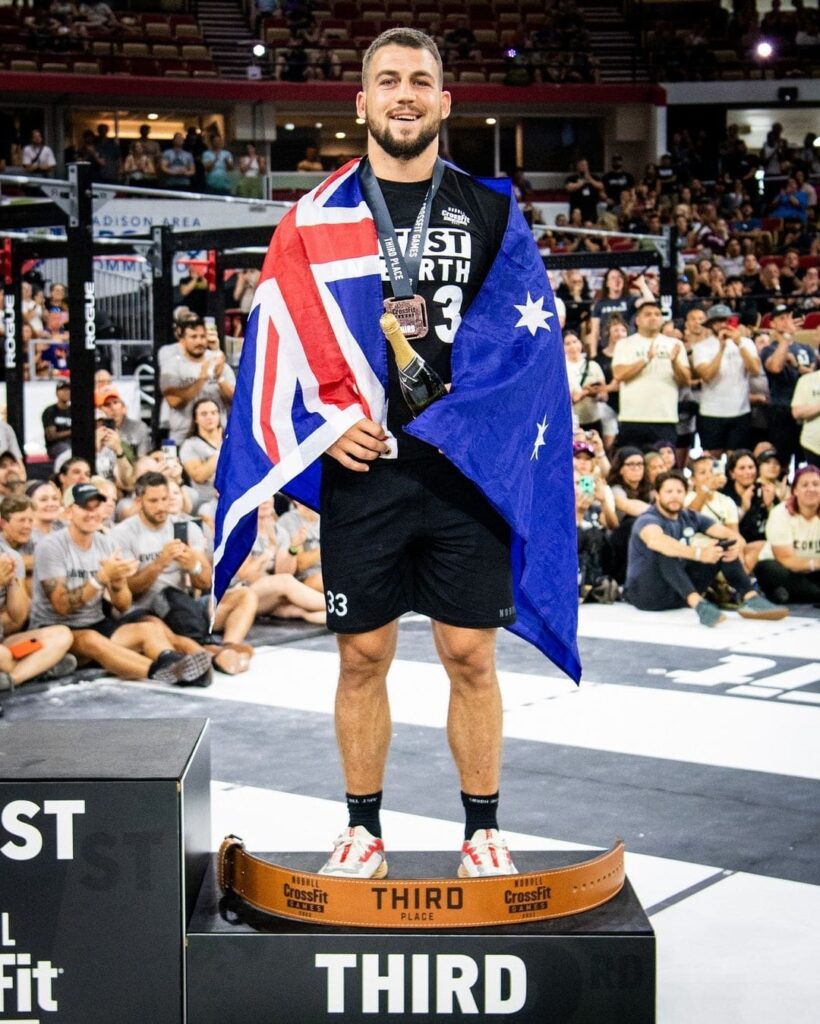 Brooke Wells was an athlete that, last year, was on everybody's top list. Sadly, she suffered a dislocated shoulder during the snatch event and was medically withdrawn from competition.
In August that year, she went through reconstructive surgery on her UCL and many people did not expect her to qualify to the Games this year. Wells herself said that she had limitations and that going to the Games would be an enormous achievement. Well, she did that and more.
She finished 5th overall this year, tying her best ever Games position ever – less than a year after going through an elbow surgery.
This is the comeback story we should be talking about for years to come.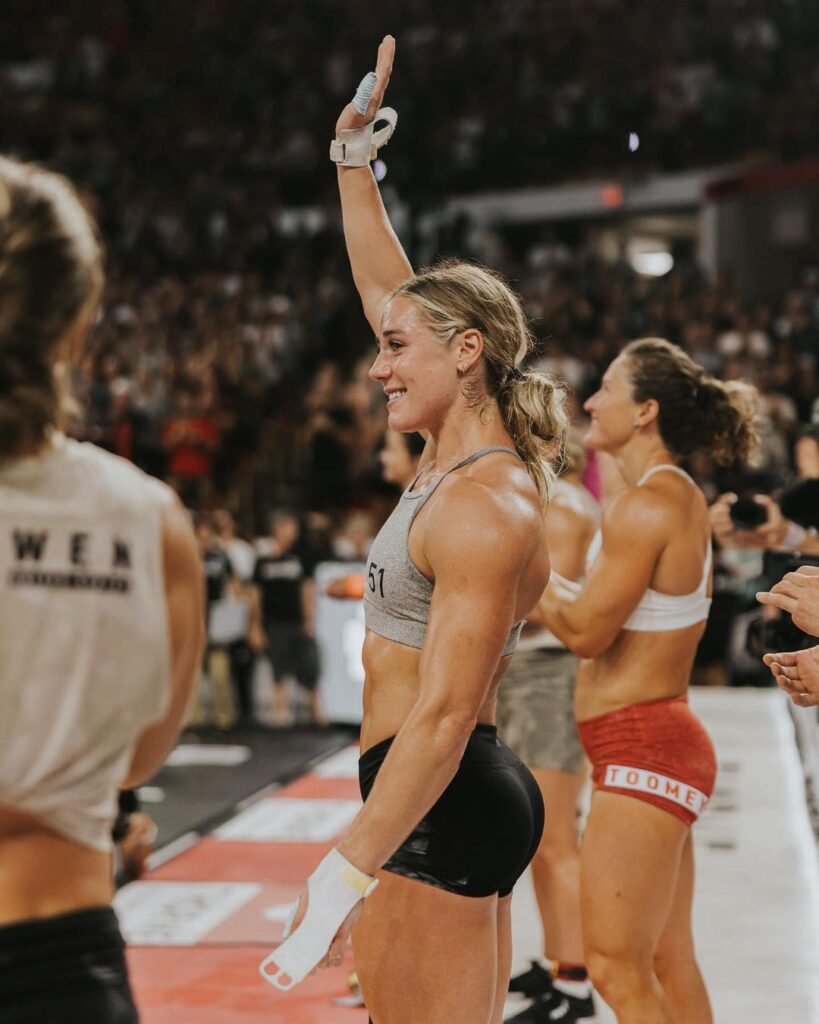 Camera Work and Showing Favourites
Everyone loves an underdog story, so why can't CrossFit's director and commentators do the same? Whoever is in charge of deciding what spectators are watching on the Livestream needs to do a better job.
We understand that some athletes are bigger stars than others. But that shouldn't take away from fans experiencing what is happening on the field. There could be 10 athletes competing at the same time, but we don't know how it is going because the camera is fixed on one or another athlete for the whole time.
Most events, if not all of them, should have a split screen showcasing a specific athlete and another one showing a more broad view of the field. In fact, sometimes it feels like even the commentators are not watching the event live, but rather in a booth looking through the same images as we are.
One clear example of this bad camera work and playing favourites happened at the very last event for the women's division. The camera was at all times on Tia-Clair Toomey (for obvious reasons) and Laura Horvath (because she climbed up to the 3rd position at the previous event). And who won that heat? Kara Saunders. And who came in second? Mal O'Brien, but we completely missed that by watching the Livestream – and the commentators dismissed Mal's second place by focusing only on Laura Horvath too.
The Capitol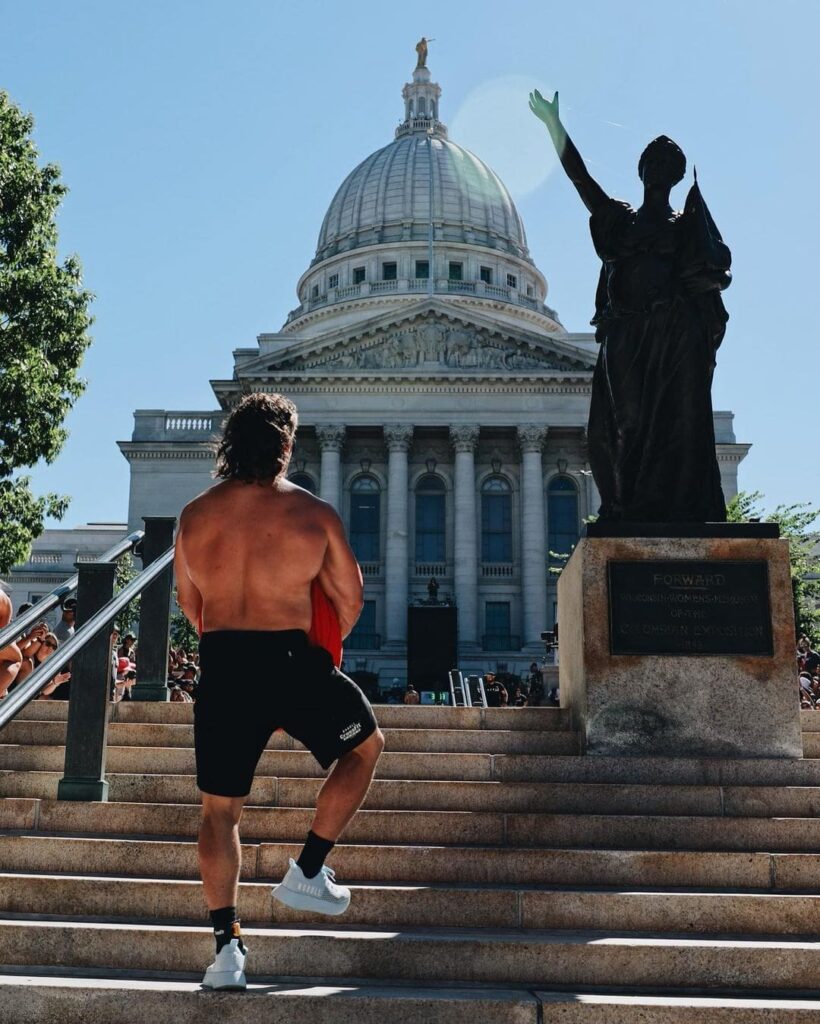 The first event on Wednesday titled "The Capitol" was what the CrossFit Games highlights is all about and what the Finals should always strive for.
It was a long event, with running involved, so it was easier for the spectator to discern who is ahead and who is behind. But the brilliant idea Bozman had was to take the event outside, out in the open, where normal citizens from Madison were going through their day-to-day business.
In the 3.5-mile run, CrossFit athletes encountered other people doing their morning jog, walking the dog, or riding a bicycle to work. What an immersive experience that must have been and it paid off.
And it will be hard to forget that incredible photo of Rebecca Fuselier being cheered on by hundreds of fans on the final steps of the Capitol before the end of the event.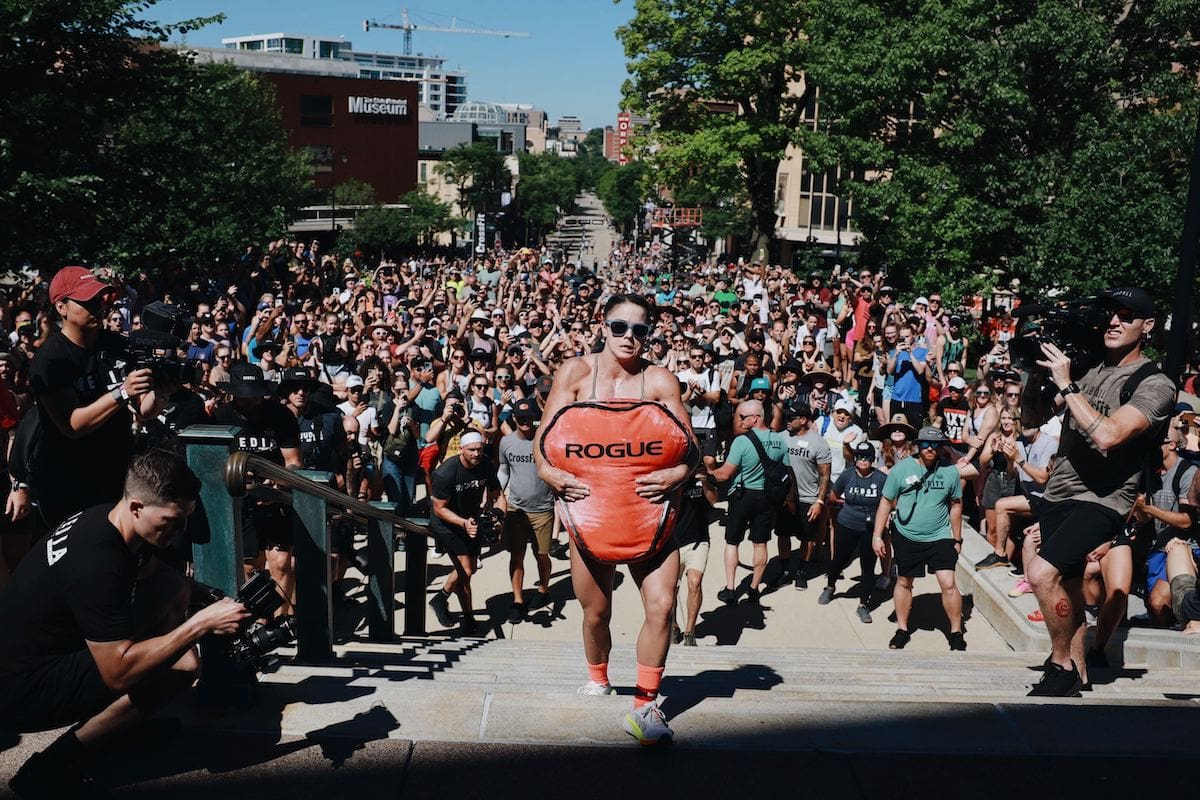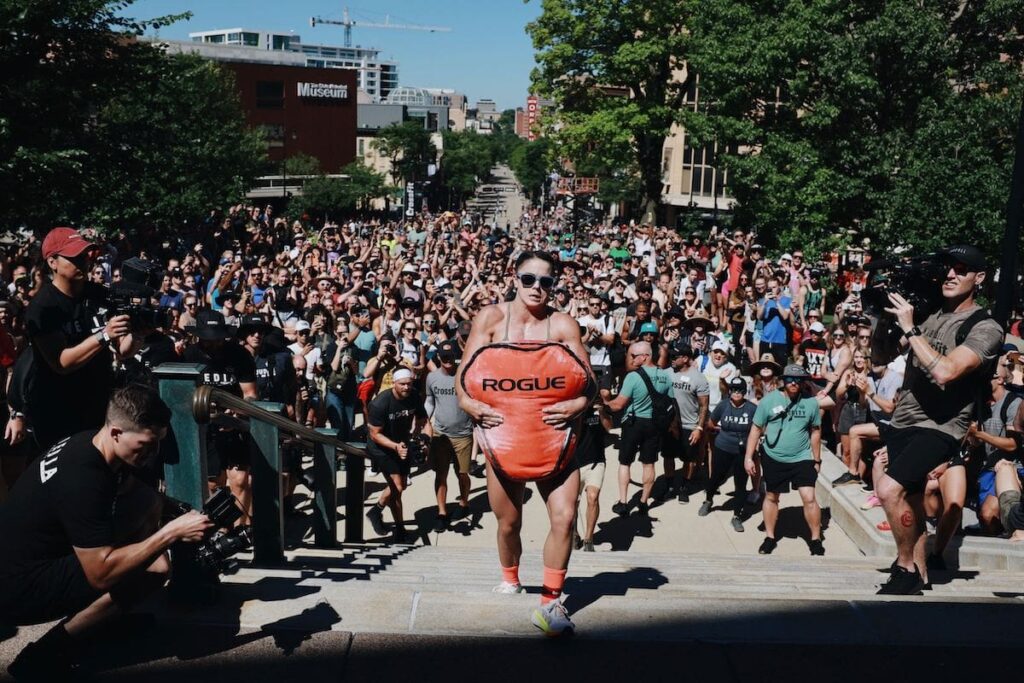 Chills!
1st Place Tie Event for the 1st Time
At the sandbag ladder event, crop top man Nick Mathew and arguably the strongest athlete on the field Guilherme Malheiros went head-to-head on the tie break to find out who was, indeed, the winner of that workout. Turns out, it was both – Fikowski and Hopper finished 3rd and 4th consecutively.
When you see the footage below you would think that Malheiros won the event, but the official chip stated that both finish the tiebreaker at exactly the same time: 08.23. This is the first time that two athletes share 1st place at a CrossFit Games event with a chip timer.
After some research, we discovered that both finished at the same time because the line in which the chip on the athlete's ankle has to cross is not at the beginning of the platform, but rather where the number is. Although Malheiros did get to the platform before Mathew, he did not cross his foot all the way to the finish line at first.
Better Judges
This has been updated on 17/08/2022.
To become a judge for most CrossFit sanctioned events you need to have a Level 1 certificate course. That means you need to sit through a two-day classroom instruction on the CrossFit methodology. During the Games, in the individual division, judges are usually L3 or higher and part of the CrossFit Seminar Staff.
This year we saw a lot of people complaining about the lack of judging standards throughout the Open, Quarterfinals and Semifinals. When it comes to the CrossFit Games, we expect judging to be top-notch, but that is not what we saw. Especially at the women's event 7 "Echo Press".
Watch in the video below how the judge for Emma McQuaid simply accepted all her reps, although it looks like some of them were "no reps". Compare that with what Laura Horvath got – and they were both in the same heat.
We understand that judges are volunteers in the Age Group, adaptive and team competitions/events. But judges have to step up their game when it comes to the Semifinals and be near flawless during the CrossFit Games which could define who is the Fittest on Earth.
Khrennikov Stole Our Hearts
Roman Khrennikov's story to get to the Games itself should be a book. In 2018, 2019 and 2021 he was invited to attend the CrossFit Games in person but was unable due to Visa issues every time. 2022 was different.
After getting his Visa, he had to miss the birth of his first baby to focus on the CrossFit Games – he didn't see his wife since April to make sure he would compete in Madison. After 13 events, Khrennikov stood on the podium with his newborn in his arms.
But that's not all. Since it was the first time many people were getting to know Roman, it was also the first time they got to see what a kind, funny and joyful person he is. We already knew that when he showed his breakdancing skills.
After winning an event, he also made a few inside jokes to friends back in Russia. During the last press conference, after he was crowned 2nd Fittest Man on Earth, he joked with Adrian Bozman that, even if the Alpaca workout went through with the legless rope climbs, he would have won that event. Bozman laughed and high-fived the Russian Athlete.
We are happy to know that with his Visa for the next 5 years, we have a chance to see him more under the CrossFit spotlight – he fully deserves it.
Tia's Retirement Ahead of Time
It is only a matter of time before Tia-Clair Toomey announces her retirement. However, nobody was expecting it to come from CrossFit's commentator Sean Woodland during the Livestream after she just finished her last event.
"If you are wondering why Tia Toomey took her time to soak it in, this is it. She is planning to retire after the CrossFit Games," Woodland said. Tia was interviewed still inside the Coliseum and asked if she is retiring. "That is the question," Tia replied. "We'll see." After the teams finished their competition, another announcement happened inside the Coliseum. "This is Tia-Clair Toomey's final event. She is back there, she can hear you, put your hands together for Tia-Clair Toomey," it was said.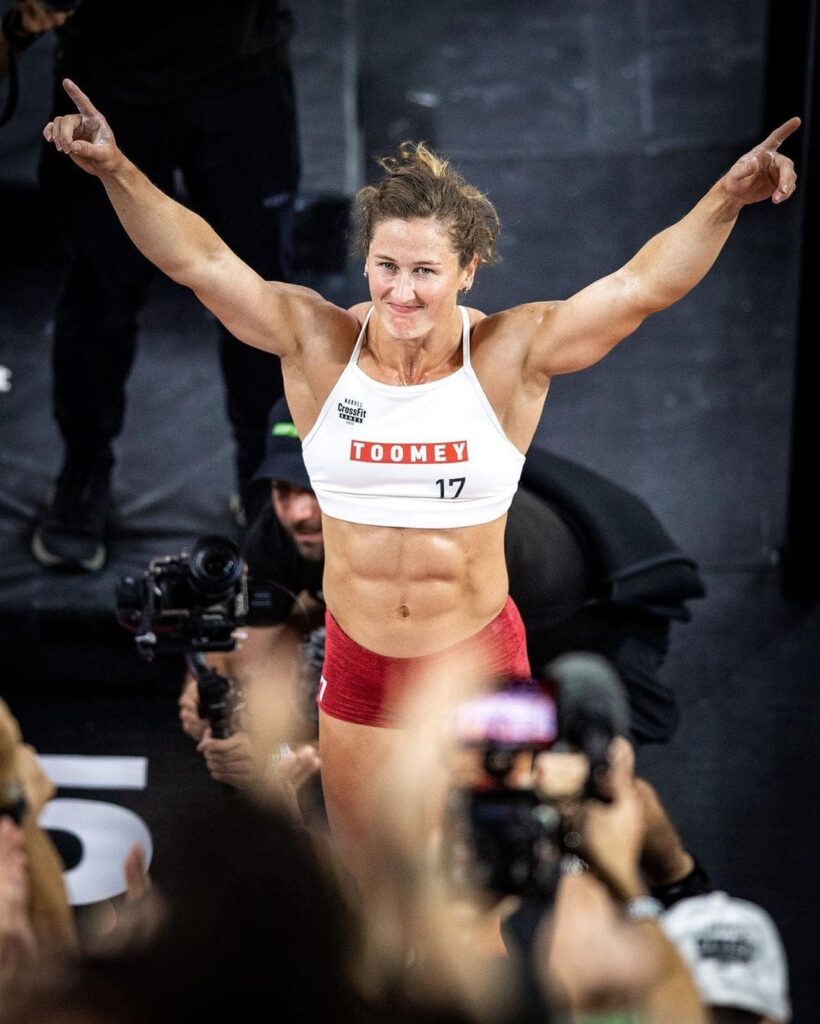 At the press conference, the first question was directed at Tia and her retirement announcement to which she replied "I didn't announce my retirement."
It wasn't nice to see her possible retirement plans being shared like this, not through her own words, on Livestream as she is finishing her last 2022 CrossFit Games event. She will likely announce her official retirement sometime soon, but in her own words, after the dust has settled.
Woodland had to defend himself later online saying he got the confirmation of her retirement from her camp and permission to say it.
Perhaps it was a miscommunication within Tia's team that said that to Woodland. Either way, it was sad to see her retirement being announced not by her in her own words.
Read More: How Much Money Did the Athletes Win at the 2022 CrossFit Games