In order to evolve from the previous model, the goal of the Nike Free TR Flyknit 3 was to increase stability in the heel and maximize flex and movement in the forefoot.
I tested this women's training shoe and found it to offer excellent lightweight support, breathability and a wide, flat heel. This enables exceptional stability during high-intensity training, in the Box and outside in other environments that I wore it for. It is part of The Nike Training Pack, inspired by Kirsty Godso, and curated alongside 3 other training shoes each built with a specific purpose and functional apparel designed for performance, all in one distinctive style.
QUICK DETAILS
Flyknit constructed upper offers breathability, stretch and support
Flywire cables function as eyestays for midfoot lockdown
Rounded tooling allows the foot to expand and move naturally
Wide lacing system allows for optimal midfoot support
External foam heel counter provides additional support and stability
Injected unit (IU) midsole provides lightweight comfort and cushioning
STRUCTURED SUPPORT AND MOVEMENT
The ultralight, super-strong Flywire cables interconnect with a wider lacing system to give you more support as you move from side to side. For movements such as bar facing burpees, I found this support really useful and it never felt like my feet were slipping around inside the training shoe.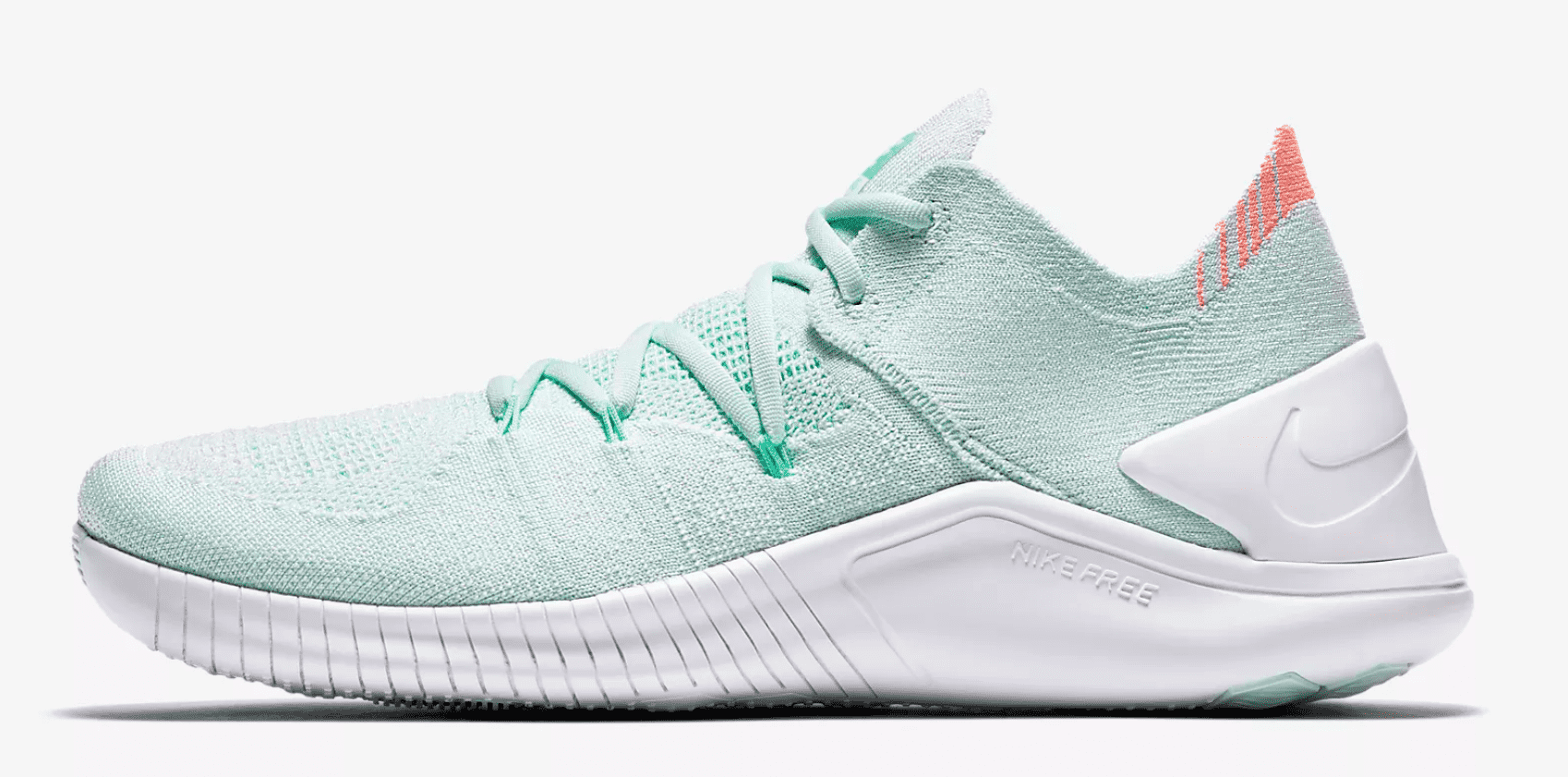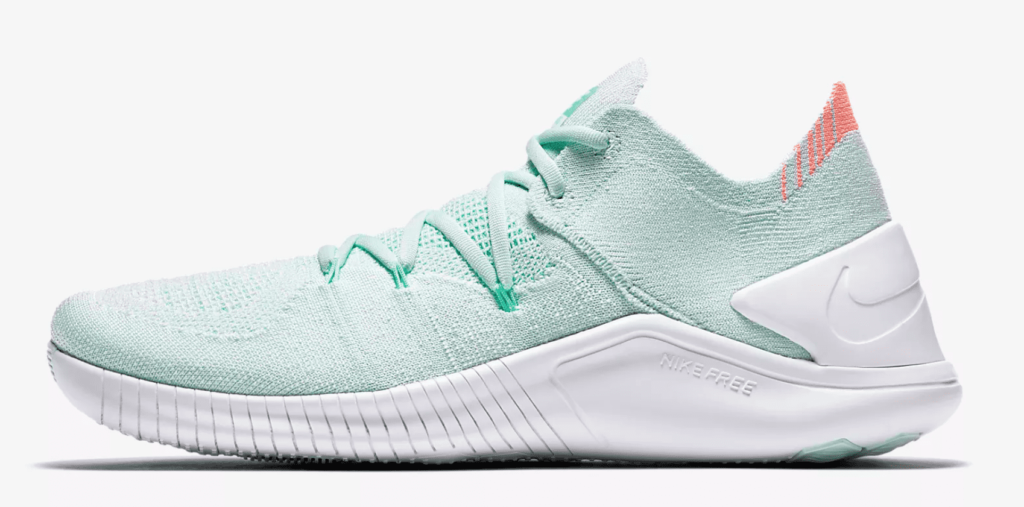 Look at the deep grooves sliced into the sole. These were great for allowing my foot to flex completely. A foam heel piece adds support and stability where it is needed most.
GREATER TRACTION AND STABILITY
The heel of the Nike Free TR Flyknit 3 is flatter than it was in previous models. This creates a wider surface area which gave me greater stability for squat-based exercises and dynamic movements such as box jumps and lateral bounds.
Nike: "Research and testing focused on the biomechanics of the foot during these movements, which generated insight into how the foot changes shape on impact and when loading."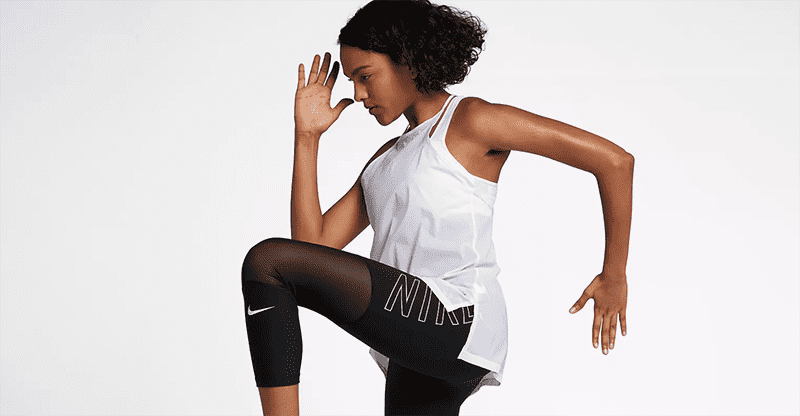 The designers, athletes and engineers that worked on this training shoe explored in depth this relationship between bodily mechanics and material and created a shoe that augmented and supported these natural movements.
When it comes to quick explosive movement, traction is extremely important as well. I found that the durable rubber sole with it's hexagonal pattern offered me effective grip and support throughout a multitude of different workouts. Loved these training shoes for box jumps and burpees (as much as one can love burpees).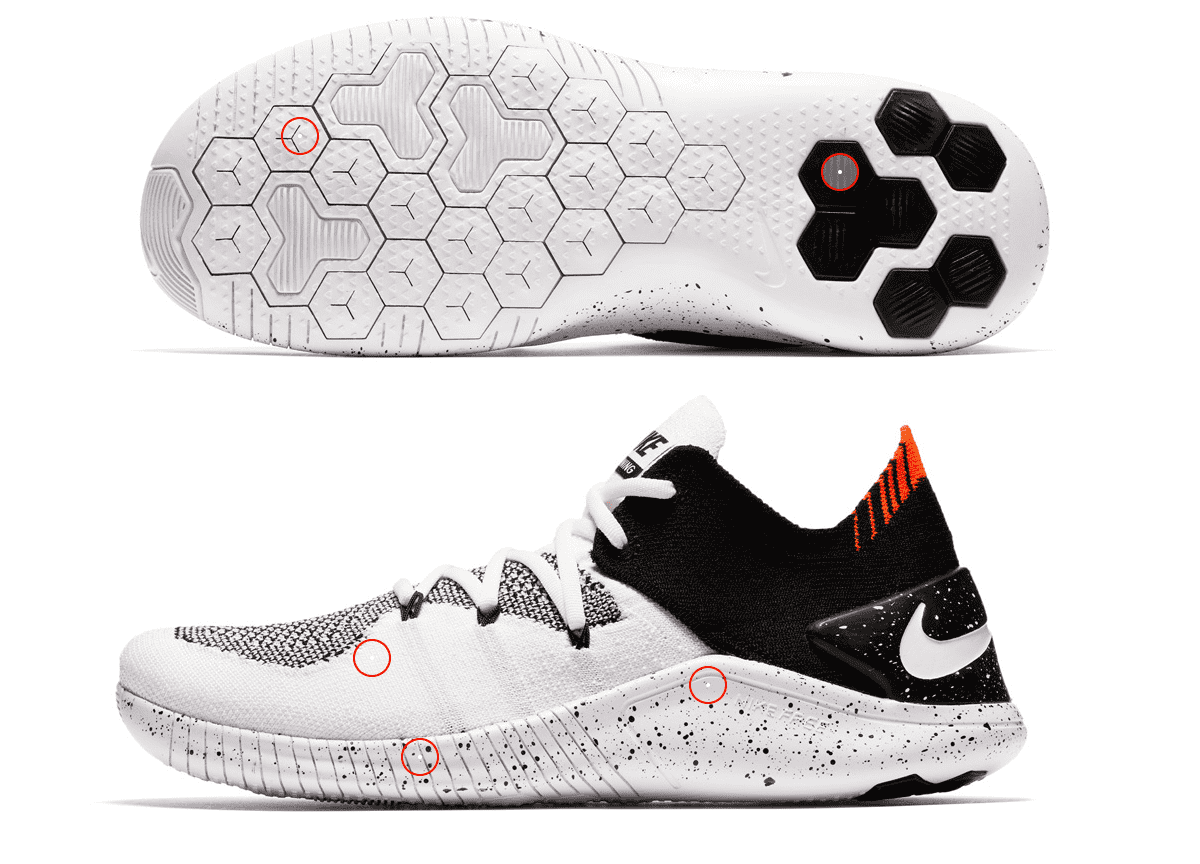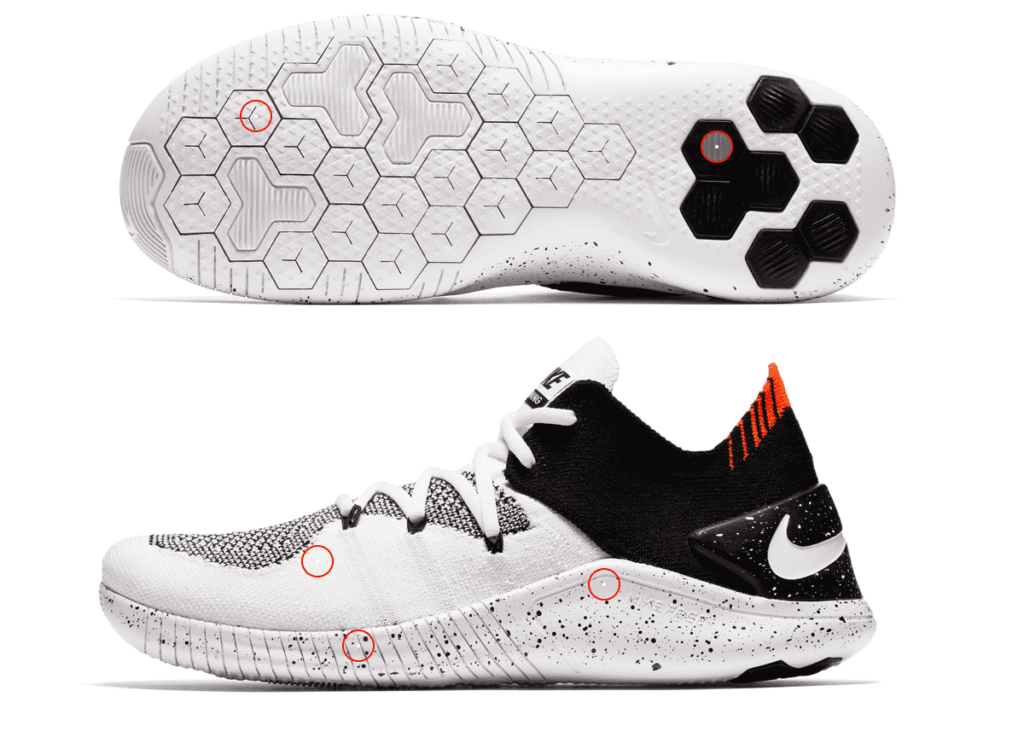 CLASSIC NIKE STYLE
Whether you prefer the igloo/crimson pulse/white or the black and white colourway with the fiery orange details, there is no questioning the fact that Nike have created another iconic silhouette in the Flyknit range.
The usual attention to detail is clear to see. I liked the contrasting inversions or the black on white speckles on the sole and heel piece, or the hexagonal design on the sole of the training shoe.  One feeling that you definitely feel is that the designers have carefully balanced form and function to create a shoe that looks good whilst also performing well.
Find the right colour to suit your style
LIGHTWEIGHT BREATHABILITY
Perfect for spring and summer, the areas of breathable fabrics keep your feet cool in the warmer weather. With stretch and support where you need it most, the Flyknit fabric provides sock-like comfort through every workout and contours to the shape of your foot for a lightweight feel.
I especially enjoyed this for outdoor running, as my feet never felt like they were overheating at all. As part of the Nike Trainer Pack, the Nike Free TR Flyknit 3 blends into this range of aesthetically striking garments and 4 different training shoes. Personally I really like the combination of black white monochromes with a splash of detail and colour.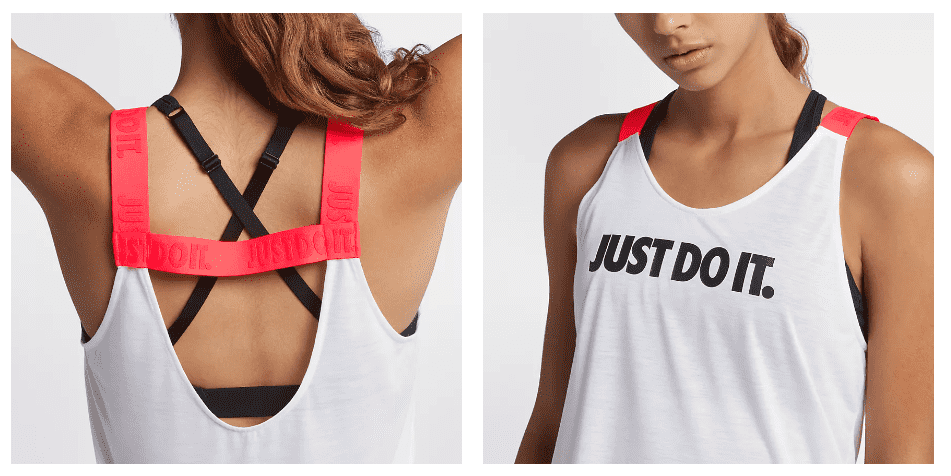 IMPROVED FOR RUNNING, MOVING AND LIFTING
When creating the Nike Free TR Flyknit 3, the engineers focused on how the foot lands during common movement patterns and where the foot is positioned in the shoe.
 "We discovered that when arches collapse and toes get splayed, the contact area to the ground increases, which leads to better stability,"
This means that the training shoe feels receptive to the natural way that my feet move and operate, they work with, rather than against, the biological engineering of the human body. Being able to splay my toes out was also useful for higher rep lifting on lighter weights, as in Cross Training or HIIT workouts. This helped me with longer sets of thrusters and wall balls as well.
The foam midsole also provides lightweight cushioning that is great for running.
ENHANCED FIT AND COMFORT
The rounded toe has been designed to allow your foot to expand and move naturally. The moulded sock liner provides underfoot comfort as well. The shoes fit true to size, and the material is supposed to offer a snug and fitted overall feel.
THE NIKE TRAINER PACK
The Nike Free TR Flyknit 3 is part of the Nike Trainer Pack. This includes 4 new versions of the following training shoes.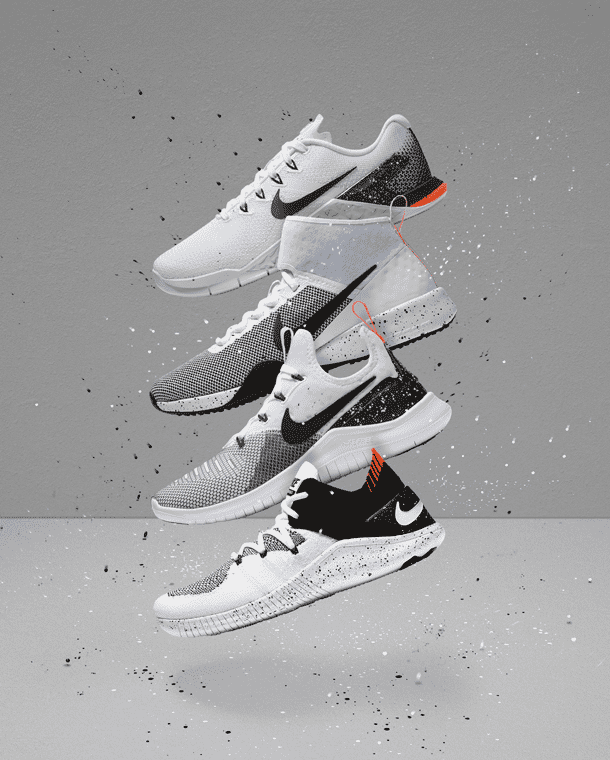 These are, from top to bottom:
METCON 4
Best for weightlifting and strength training.
ZOOM STRONG 2
Best for boxing and high-intensity interval training.
FREE TR8
Best for agility work, speed training and circuit training.
FREE TR3 FLYKNIT
Best for speed training, boot camps and high-intensity interval training.
The Trainer Pack also includes an entirely new line of apparel as well, allowing you to easily style your training outfits. It is inspired by Kirsty Godso, NY Nike Master Trainer.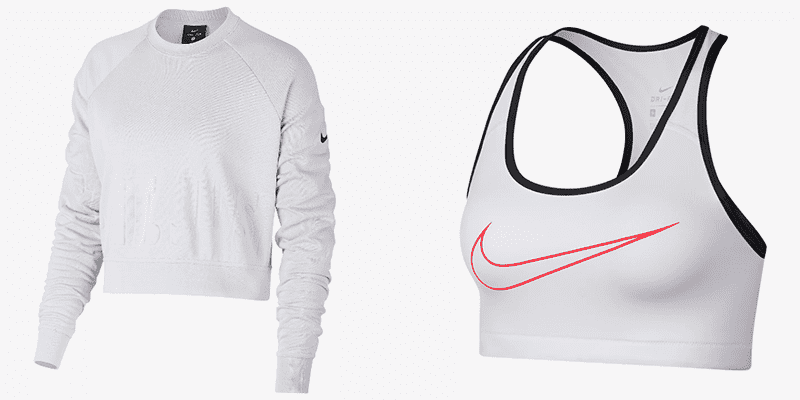 ORIGINS AND DEVELOPMENT OF FLYKNIT TECHNOLOGY
Nike Flyknit technology has evolved over a four-year period of creative design and technological innovation.
Programmers, engineers and designers have worked together to create the technology needed to make the knit upper with static properties for structure and durability. One of the primary goals was to create a fit that would be lightweight and completely revolutionise the way that the training shoe fits the athletes foot in order to provide superior performance and a sock like feel.
If you've never tried training in Flyknit Training Shoes, I found the result is best described as featherweight and form-fitting. The technology allowed me to move quicker and feel lighter on my feet in general, which translated really well into WODs, especially longer conditioning workouts.
GOOD FOR THE ENVIRONMENT
The design process also reduces the material waste of traditional cut and sew by an average of 60%. The equivalent of six recycled plastic bottles are used in every pair of Flyknit training shoes, saving millions of kilos of material from reaching landfills.
Shop the Nike Free TR Flyknit 3 Now