The Nike Metcon 4 is a shining example of what Nike does best: iterate and improve on already successful silhouettes to make sure they're at the forefront of performance footwear. The 4th version is tougher, more comfortable, stronger, closer fitting and more responsive than any previous model.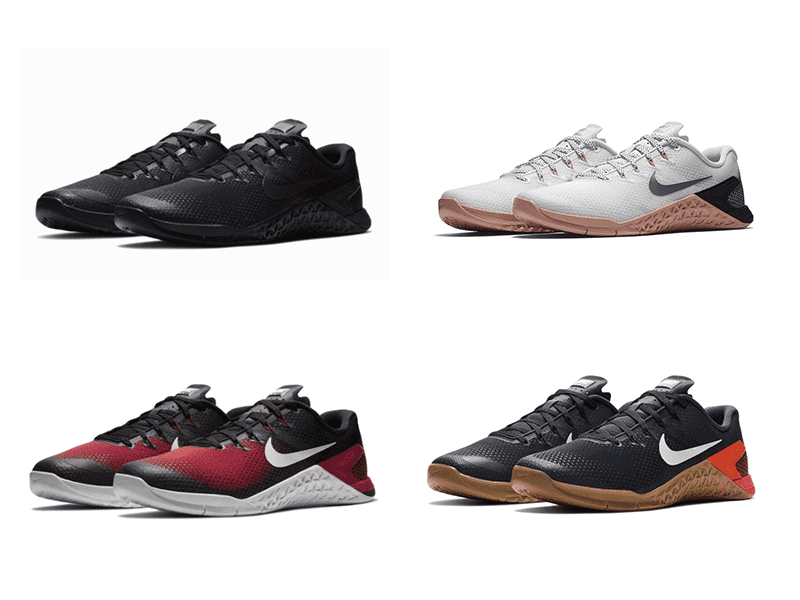 QUICK SPECS
4mm offset
Heel clip stabilises your foot during side-to-side movements
Sticky rubber in the forefoot provides excellent traction for sled pushes
Textured rubber wraps up the midfoot for durability during rope exercises
Mesh on the heel and ankle help keep your feet cool
Heel counter reduces drag on handstand push ups
Flywire cables offer lightweight support when and where you need it
SO WHAT'S NEW WITH THE NIKE METCON 4?
Forefoot Cushioning
The Nike designers used a sandwich mesh (essentially a two-layer mesh with vertical fibers running through it) on the upper. This now provides a sensation of cushioning on top of the foot for the first time and also hugs the foot much more effectively than previous models.
Flexible Support
The new drop-in midsole is firmer in the heel and softer in the forefoot, which provides stability for lifting and flexible cushioning for sprints and short runs. You can really feel this upgrade when training, and it is in these enhancements that the close collaboration with top athletes that Nike embark upon in order to collect feedback can be felt.
https://www.instagram.com/p/BcwB4JJj13G/?hl=en&taken-by=karawebb1
Improved Durability
The most significant update to the Nike Metcon is the use of haptic technology on the upper. The tri-star shapes (think of this as a rubberized TPU, inspired by the rubber outsole) can be individually printed large or small anywhere on the shoe, adding strategic durability where it's needed most. High-wear areas like the toe box, heel and sides are much stronger, and this has the additional benefit of leaving mesh for breathability and flexibility in other spots.
The eyelets.
There are six lace eyelets (versus five) so you can fine-tune your laces for more precise comfort and support.
The tongue
A soft tri-star at the top of the tongue provides a little extra padding between the forefoot and laces.
The heel counter
More for aesthetics than performance, the carved-out heel counter is more minimal than past silhouettes.
Miri (Accounts Manager at BOXROX) Tests the Nike Metcon 4
"I normally train twice a day so durability, comfort and support are really important for me."
Check out all styles for women
"So far I have found The Nike Metcon 4 perfect for any workout I have tackled. It doesn´t matter if that has involved box jumps, running or heavy weights during wods – the Nike Metcon offers stability and flexibility for whatever your coach throws at you."
Teams of 2
40DL
4 Rounds of Cindy
40 FSQ
4 Rounds Cindy
80 DB Snatches
4 Rounds Cindy
40 C&J
4 Rounds of Cindy
"They worked well for the lifts and felt stable at all times. But not only for the barbell movements – when I transitioned from the pull ups to the push ups, I didn't have to worry about rolling my ankle, something that has happened to me with other shoes."
WHAT HASN'T CHANGED?
The underfoot cushioning
All the cushioning you need for high-impact movements comes from the drop-in midsole and not the full rubber outsole. Most traditional running and training shoes get their cushioned shock absorption from foam that's exposed on the outsole, which doesn't offer great traction and can get shredded during high-contact movements such as rope climbs.
The outsole
The Nike Metcon 4 has the same allover-rubber tri-star design (for traction in multiple directions) and 4-millimeter offset (relatively flat for a stability shoe) as the Nike Metcon 3, so you get the same underfoot experience you've experienced from training in the previous model.
https://www.instagram.com/p/Bc652wxhNal/?hl=en&taken-by=hogberglukas
Normally a hyper-lightweight upper means that shoes that are too pliable and lack proper support when you're lifting heavier weights, but the new double-layer mesh provides flexibility without sacrificing any stability.
For me when I trained in these I found them more lightweight and easier to move quickly in, but they are undoubtedly solid when you lift from a stationary position. This was one element of their performance that was quickly noted by all the members of the BOXROX team that tested them in workouts.
Simon (Assistant Editor at BOXROX) Tests the Nike Metcon 4
Check out what our Assistant Editor had to say about the Nike Metcon 4. Check out all the different styles for Women and Men and find the right shoe to match your tastes.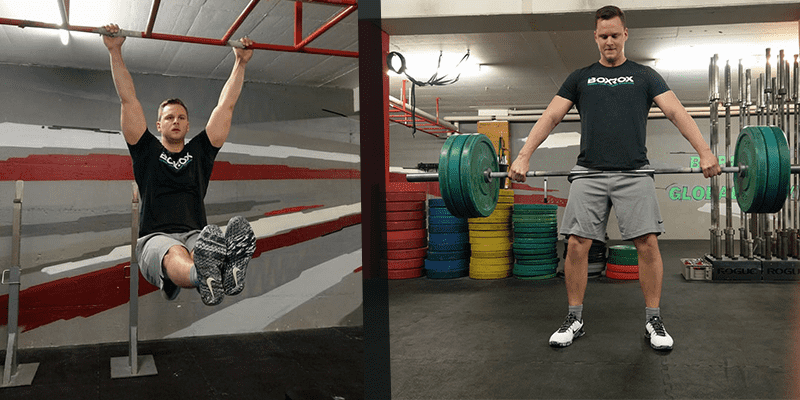 "I found The new Nike Metcon 4 a balanced mix between a lifter and a workout shoe. My feet feel stable and caged enough for heavy lifts, yet flexible and responsive enough for jumping and runniung. With it´s unique design, it is the best training shoe I have had so far.
If you liked the Nike Metcon 3, you will love the Nike Metcon 4. One tip though is to buy them half a size size bigger than your usual shoe size. Metcons fit slightly smaller and you don´t want your long awaited happiness to be inhibited by such a thing.
The only shortcoming for me performance wise was the fact that the shoelaces are quite short and they occasionally came unfastened as I trained. This did however fix itself after a few days and the shoes adapted very well to my feet."