'Oresund Games 2016 – Powered by Eleiko – Is a challenging individual competition, which always strives for innovation and excellence.'
As well as classical tests of functional fitness, this year also sees the introduction of the ThoraxTrainer!
The ThoraxTrainer imitates Nordic Skiing, which is considered to be one of the toughest sports in the world, and an outstanding test of endurance and strength. ThoraxTrainer is even more realistic that other skiing simulators, and demands core strength as much as cardio and endurance. ThoraxTrainer has never been tested before in functional fitness competitions. As an organizer, and from a programmer's point of view, I'm very excited to see how well strong functional fitness athletes will perform during this event.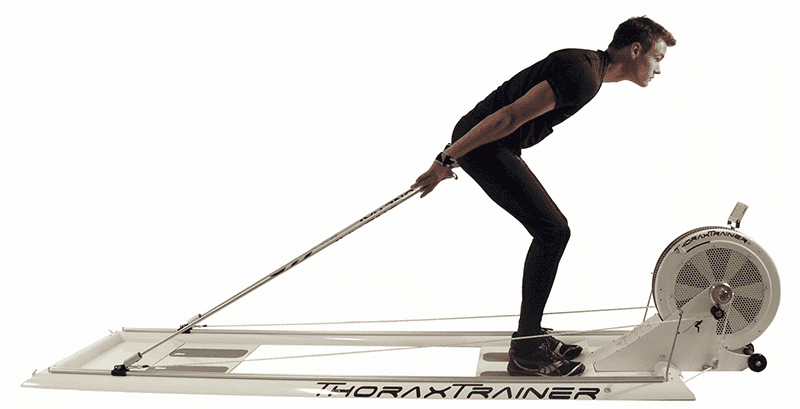 THE ORESUND GAMES
Oresund Games is an intense Box-competition at Kronan CrossFit, held in the world's first Eleiko certified Training facility. This mega-box is located in Malmö, Sweden, and contains a competition arena that gives you a very passionate experience, with hundreds of spectators sitting close to the athletes, and right next to the action.  Last year we aimed for quality, preferring to squeeze in another event rather than opening up for more competitors. This year will be more of the same: Quality over Quantity!
In 2015 we had both swimming and a very challenging hill run, combined with classic functional fitness events in our box. This mixture created a varied and rewarding competition for everyone involved.
This year we will have the following divisions:
Women Intermediate – 28 spots (First prize 1 Eleiko XF bar)
Women newcomers – 42 spots
Men RX – 42 spots (First prize 1 Eleiko XF bar)
Men intermediate – 42 spots
TICKETS AND SIGNING UP INFORMATION
The tickets are expected to sell out and you can REGISTER HERE
Oresund Games 2016 is now open for sign ups
No online qualifier
World class equipment supplier Eleiko are the official sponsor of this top quality event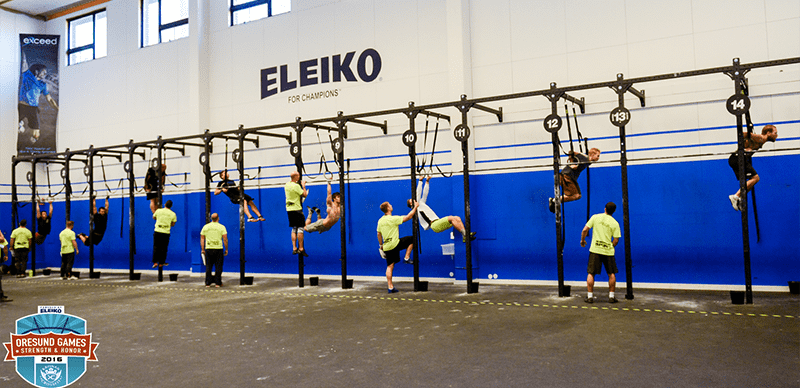 The venue (Kronan CrossFit) is located in Malmö, only 25 minutes away from Copenhagen Airport. A very reasonable accommordation deal with a brand new hotel is provided for registered athletes and family/friends.
CHECK OUT THE OFFICIAL WEBSITE OF THE ORESUND GAMES
We look forward to seeing many competitive athletes clash at the Oresund Games in September.