CrossFit has announced that one of the workouts for this year's Game will include a 5-kilometre (3.1 miles) cross-country race. Lower-extremity athletes will complete a 5k SkiErg instead.
This is the second time organisation has announced news about the events that will take place during the 2023 CrossFit Games. Earlier this week, HQ announced a version of the workout Helen will be featured for everyone except teams.
Running is often considered a good test of overall athleticism because it involves several key components of physical fitness and performance as it challenges people's cardiovascular and muscular endurance, strength and speed.
Chris Hinshaw is a former All-American swimmer and an experienced professional triathlete with top international finishes including a 2nd place overall finish at the Hawaiian Ironman World Championships, 2-time member of Team USA at the Hawaiian Ironman, 2nd place overall finish at the Ironman World Championships in Canada, and a 1st place overall finish at Ironman Brazil.
He wrote that a 5 kilometre distance is the "true test of overall athletic fitness."
"It requires a unique combination of physiological factors such as aerobic capacity, lactate threshold, running economy, and psychological factors like motivation and perceived exertion."
How to Build a Bigger Engine for CrossFit with Chris Hinshaw
It is likely that the 5k run will be the entire workout, without anything added to it. Last year, during the Games, we saw one of the most iconic events including a long run: the Capitol.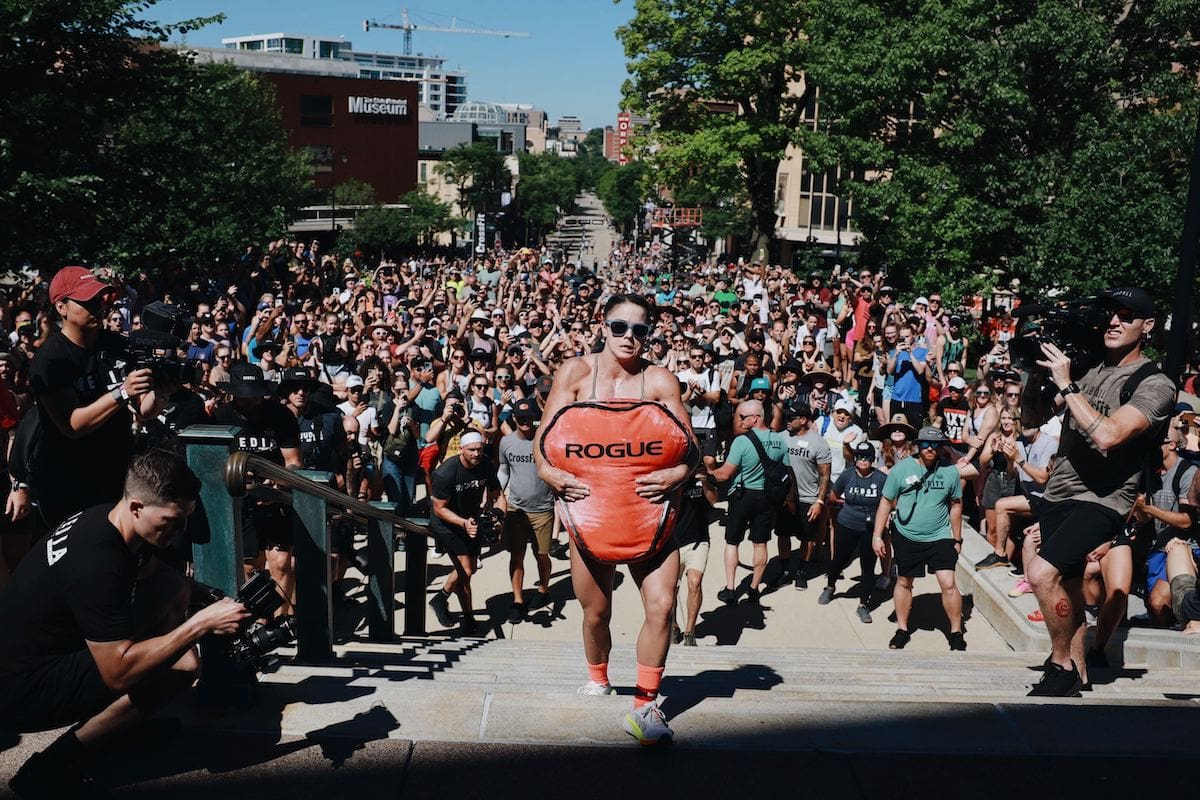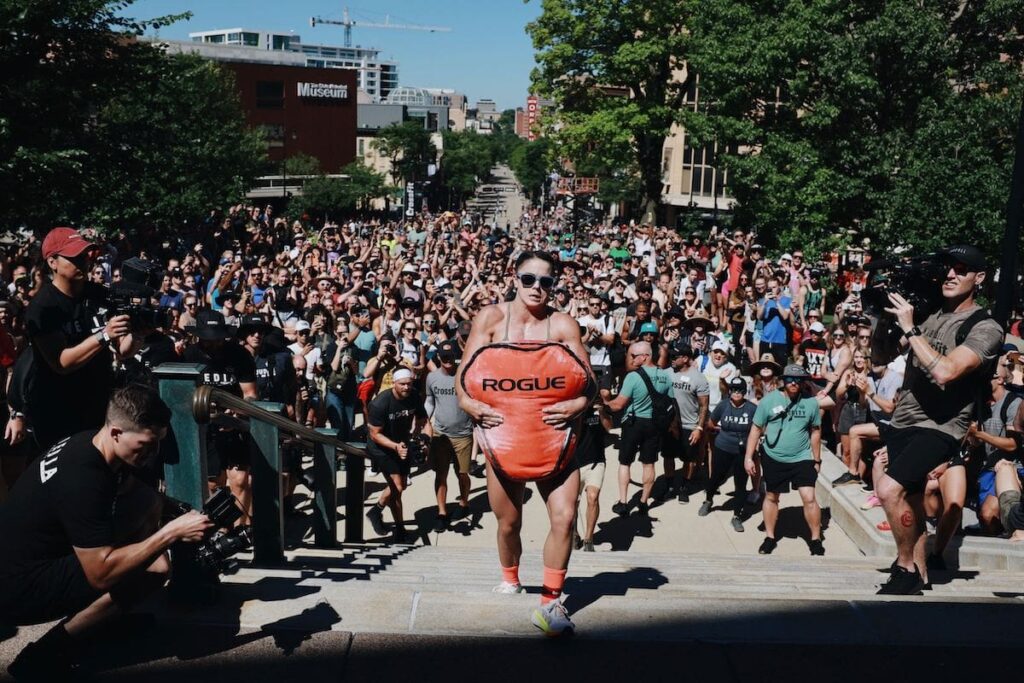 That time, the event consisted of pig flips, 3.5-mile run, 200-metre Jerry bag carry and a 200-metre Husafell carry finishing at the stairs of the Capitol, a landmark in Madison, Wisconsin.
Lower-extremity athletes will go through a 5-kilometre SkiErg instead of the run.
Read More: 2023 CrossFit Games Introduces Two Cutting Phases for Individuals and Teams
2023 CrossFit Games
The 2023 CrossFit Games is taking shape after all athletes and teams know who is going to compete for the title of Fittest on Earth.
When: August 1-6
Where: Madison, Wisconsin (USA)
Athletes from all age groups (teens, masters) and adaptive athletes will be joining the teams and individual athletes who received an invitation to compete in Madison this summer.
You can check out the overall schedule of events for the 2023 CrossFit Games here.
At the time of writing, three athletes have provided a sample with illegal substances to CrossFit:
Read More: Justin Bergh Leaving CrossFit Inc, Dave Castro Will Be New Leader of Sport Team