CALIFORNIAN REGIONAL
NorCal + SoCal
Del Mar, Calif.
The California Regionals presented some huge upsets! Overall wins came from two Athletes that didn´t even make it to the Games last Year, and two top favourites didn't make it through the qualifier.
Last year Josh Bridges and Lauren Fisher both missed the Qualifier. But this time they reported back for duty in impressive style.  Taking an early lead on the first events, they never let their top positions out of sight.
'The biggest surprises of the weekend were the failures of Brooke Ence and Dan Bailey to qualify!'
This time last year, Bailey was standing as the Californian Regional Champion, and went on to finish 4th overall at the CrossFit Games. This year he didn't even qualify. With five CrossFit Games appearances under his belt, he also won the 2015 'Spirit of the Games' award last year. So what happened?
It goes without saying that I am disappointed in my performance from this weekends regional…

— Dan Bailey (@Dan_Bailey9) 17 May 2016
Ence, winner of last year's Regionals was beaten to the qualifying spot by Jamie Hagiy, who obtains her 5th ticket to the Games. Two male rookies qualified for the Games. Other notable former Games athletes that didn't make it include:
Elijah Muhammad
Adrian Conway
Jordan Cook
Kevin Mauel
RASMUS WISBECH ANDERSEN
The 23 year old Southern Californian belongs to the Crossfit Invictus Team and smashed Event 1 with a new event Record. He finished Event 4 in 5th place and the following two, Events five and six each in 3rd position, bringing him to second place overall on the Leaderboard.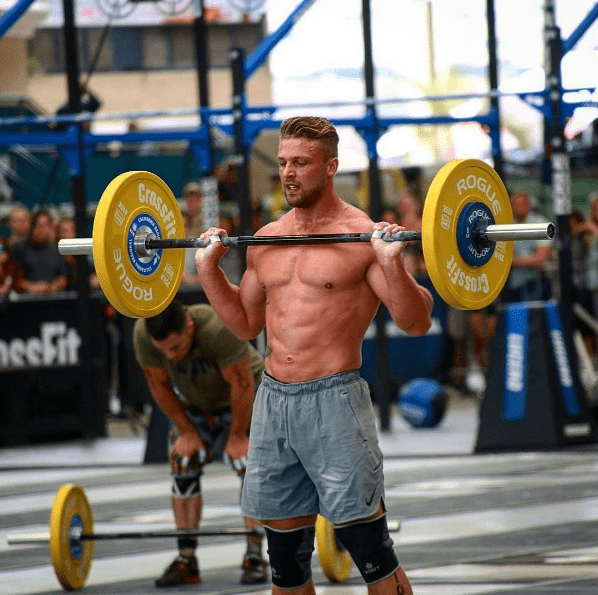 Placed 13th at the 2013 European Regionals, the Danish native from Odense moved to San Diego to train in the Gym of Crossfit Invictus. What was initially planned as a short stop became a new home, and has resulted as a huge success this year.
CHRISTIAN LUCERO
The 21year old from San Diego comes from a martial arts and gymnastics background. He spent two years cage fighting, and brought this preparation with him into Crossfit. Training in Crossfit Costa Mesa he took 13th place in the 2013 Regionals (Team) and pushed himself to the 4th place overall on the 2016 California Regionals by winning Event 2, reaching a 4th place finish in event 6 and finishing 2nd in the final event.
Athletes that Qualified
Men
Josh Bridges
Rasmus Wisbech Andersen
Marcus Filly
Christian Lucero
Garret Fisher
Women
Lauren Fisher
Rebecca Voigt
Alessandra Pichelli
Chyna Cho
Jamie Hagiya
Team
Diabolo CrossFit Anejo
CrossFit 808
Invictus
Team CDR
CrossFit Davis
Besides Lauren Fisher, also her sibling Garret made it to the Games!
Image Sources
bailey-fisher: Bailey / Fisher