Shane Orr, husband and coach of Tia-Clair Toomey, had to clarify his comments about the CrossFit athlete going team this season, instead of competing individually.
The coach jokily took to Instagram to say that "Tia is going team", but later backtracked his remarks.
Tia-Clair Toomey is the first female to have win Crossfit Games on four occasions (2017-2020). Currently, she is 5th on CrossFit Open leaderboard, having workout 21.1 completed in 11:21.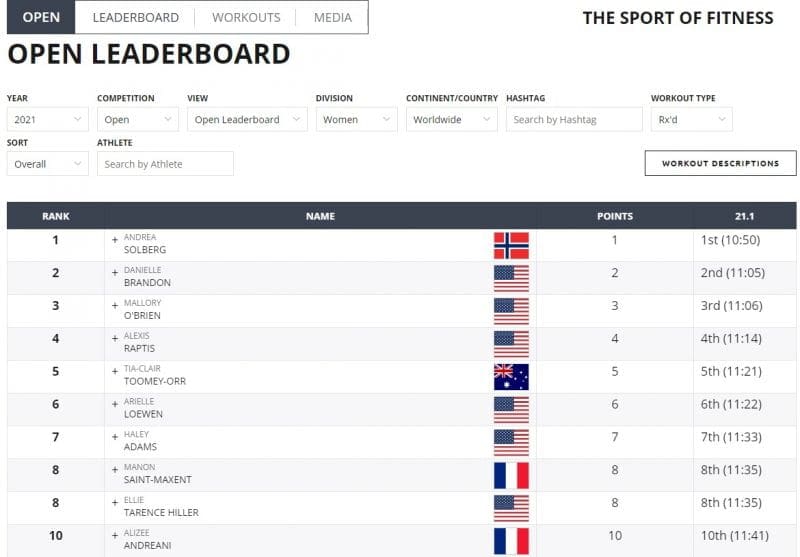 Read more: 7 of The Best Abs Workouts from Tia-Clair Toomey
Shane's last post explained a fitness workout with numerous photos of athletes training together, such as Tia-Clair Toomey and six times CrossFit Games athlete Broke Wells.
Then user @kentronnes made a simple question that started it all. "Are these athletes competing as a team? Or just training together with the intention of competing as individuals?"
Shane's reply was simple, direct, and created confusion in the CrossFit community. "@kentronnes Tia is going team".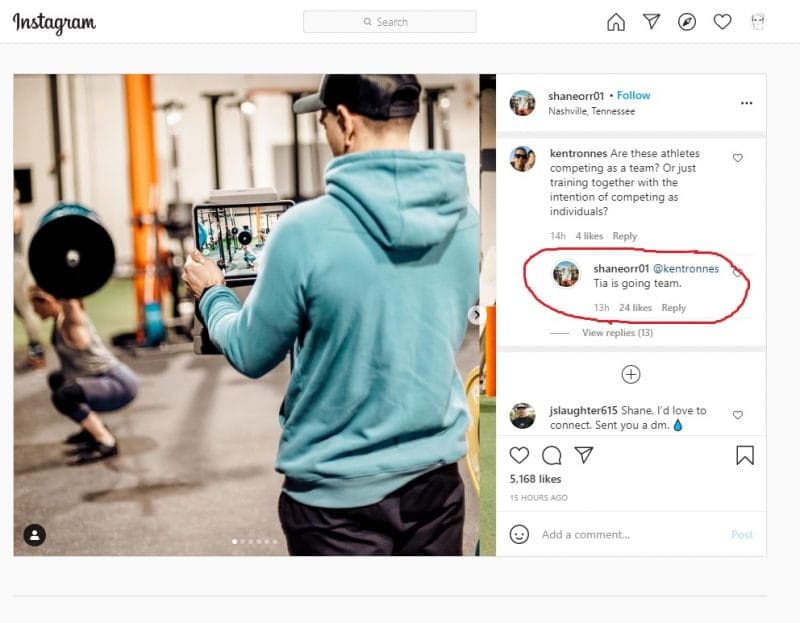 Shane's comment shook the CrossFit community. BOXROX spoke to Shane Orr who replied "No truth, individual is the plan."
CrossFitter and content creator Armen Hammer reached out to the coach for an explanation.
"Crisis averted. Tia is still competing individuals", the Instagram post read after speaking with Shane Orr.
View this post on Instagram
Why Shouldn't Tia-Clair Toomey Go Team
Simply put, Tia-Clair Toomey should not go team this year because she could miss an opportunity to break her own record by winning CrossFit Games for the fifth time.
With the Affiliate Cup back, athletes wishing to compete in a team for the CrossFit Games season will have to train primarily in the same affiliate. Each team consists of two men and two women from the same affiliate.
Tia-Clair Toomey is part of CrossFit affiliate East Nashville. Although it has a good number of female elite athletes, such as Desiree Genter and Katie Gregory, it fails to have prominent male athletes.
View this post on Instagram
As an example, nobody from East Nashville CrossFit affiliate managed to complete CrossFit Open 21.1 workout. The best ranked was Adam Stephens, who completed 486 reps and currently has 2594 points.
Also, she is only 27 years.