CrossFit Games director Dave Castro used his personal Instagram account to reply to Mat Fraser's remarks made on a podcast interview.
Mat Fraser retired earlier this year and shared his point of view regarding Dave Castro on an interview in Joe Rogan Experience podcast, one of the most popular podcasts in the world.
The former CrossFit athlete spoke about not liking Dave Castro's personality, the director's conflict of interest in the CrossFit community, and more. Dave Castro took to Instagram to make his side of the story known.
I Am God
Dave Castro's initial response was a clip, reposted, which shows Mat Fraser saying "I am God" in slow motion.
I haven't seen the podcast but I have seen key clips that people have sent me and I have read a lot of messages from disappointed @crossfitaffiliates and @crossfittraining Trainers.
In due time I will address some of the statements made.
View this post on Instagram
On that first Instagram post, Dave Castro sees Mat Fraser's comments regarding CrossFit as "ridiculous and embarrassing".
"Blatant Lies"
A day after the first Instagram post, Dave Castro replies to another comment made by Mat Fraser on Joe Rogan Experience podcast.
In the interview, Mat Fraser said, on more than one occasion, that Dave Castro published an article commenting that "Mat's performance is slipping".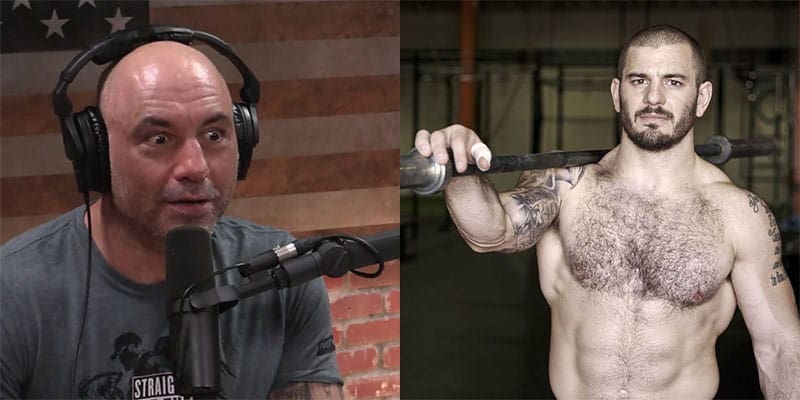 "An article is timeless. It's a thoughtful record of a position. An article suggests an official statement", writes Dave Castro.
"The problem is… That never happened. I never put out an article. I made a quick verbal opinion comment on an IG live discussion with fans".
View this post on Instagram
Mat Fraser also said on the podcast that Dave Castro does not like the former CrossFit athlete and that this feeling is a well-known public fact.
"I don't have a problem with Mat, or anyone, talking negatively about me. I have a problem with blatant lies, as millions of people are watching @joerogan".
Dave Castro finishes his Instagram post with three short sentences.
"Details matter. Facts matter. The truth matters".
Read more: Mat Frasers talks about PEDs in CrossFit on Joe Rogan Podcast.
You can listen to the entire podcast on Spotify.