Sam Kwant, the second Fittest Man on Earth in 2020, announced he will be leaving CompTrain yesterday.
"Endlessly grateful for the everything this team has given me," he wrote on Instagram.
"It's time to open the door to a new chapter but the things I've learned and experienced are priceless."
The 26-year-old is the latest athlete to leave CompTrain, a functional fitness program lead by coach Ben Bergeron.
Only four months ago, two-time Fittest Woman on Earth Katrin Davidsdottir announced she would leave her long-time coach to move back to Iceland. Davidsdottir trained under Bergeron and CompTrain from 2014 until the end of the 2021 season.
A year before her, Brooke Wells announced she would leave CompTrain after training with Bergeron for over four years. She now trains with five-time Fittest Woman on Earth Tia-Clair Toomey under PRVN Fitness.
"While Sam will be moving on as one of my athletes, his competitiveness, dedication, and friendship will not," Bergeron wrote about Kwant's departure from CompTrain on Instagram.
"It's been an honor to be a part of your journey and looking forward to watching continue to grow Sam."
Kwant is a four-time CrossFit Games athlete with a personal best finish of 2nd. He made the CrossFit Games for the first time in 2016, qualifying as the youngest individual Games athlete that year at 20 years old.
While a chronic illness flareup prevented him from qualifying to the Games in 2021, "there is still much more to come," Bergeron wrote.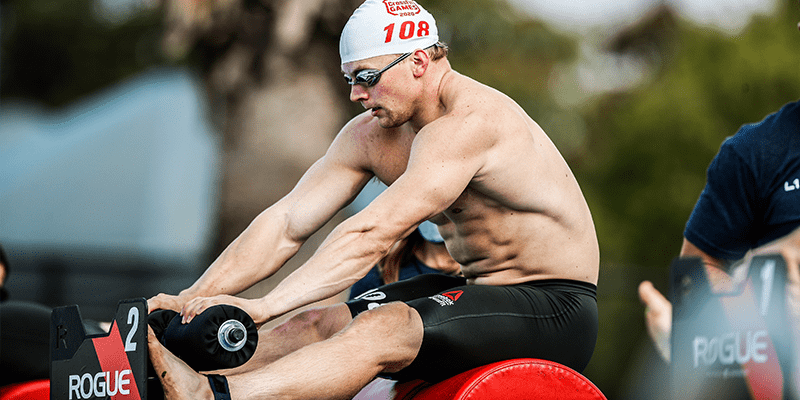 Kwant's announcement comes almost five months after coach Harry Palley announced he was stepping away from working at CompTrain and CFNE.
CompTrain still coaches top CrossFit Games athletes Amanda Barnhart, Chandler Smith and Cole Sager, and recently added Sydney Michalyshen to its ranks.
Read more: Sam Kwant's Nutrition: A Daily Breakdown