The Quarterfinals are over and we are bound to see siblings Semifinals showdown. Brooke Wells and her twin sister Sydney Wells are both through the next stage of the CrossFit season, and so are the Panchik brothers Scott, Saxon and Spencer, and the Smith brothers Ben, Alec and Dane.
Note: The Quarterfinals' list of athletes who made it through to the Semifinals is not official yet.
This will be the first time that Brooke Wells and her twin sister, Sydney Wells, will compete side-by-side to get a space in the CrossFit Games. Brooke is no anonymous in the game, as she has competed in the ultimate fitness test 6 times. Sydney, on the other hand, has never made it through to the CrossFit Games.
View this post on Instagram
Brooke Wells finished 5th place in North America while Sydney ended up in 71st position. You can see the leaderboard score here.
The sisters do not have a bitter competition, in fact they both support each other as you can see from this post at Brooke Wells Instagram stories.
Source: Instagram
Another set of twins that made it the Semifinals are the Panchik brothers Saxon and Spencer. Scott, the older of the three and 8-time CrossFit Games athlete, has also cruised to the next stage in the CrossFit season.
The three siblings provided one of the most heartwarming moments of the 2021 Open by going head-to-head during the live announcement of workout 21.3 & 21.4.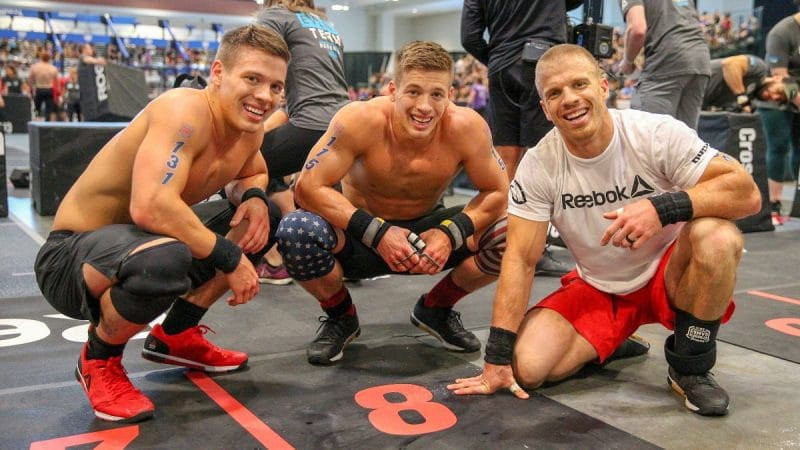 Source: Courtesy of CrossFit Inc.
All three brothers also impressed the world in the Quarterfinals as all three of them finished top 10 in North America. Scott Panchik finished 2nd, Saxon Panchik 8th and Spencer ended up in 10th place.
In the Open, after the leaderboard was officialized, the dispute remained the same, with Scott ahead of Saxon followed by Spencer.
View this post on Instagram
The Smith family is another genetic group that should be studied closer. Ben, Alec and Dane have all qualified to the Semifinals after a splendid showcase of fitness during the Quarterfinals.
View this post on Instagram
Ben Smith has been in every CrossFit Games since 2009, winning the title of Fittest Man on Earth in 2015 and finished the podium in 2013 (3rd place) and 2016 (2nd place). Alec has made it through the individual Games twice, while Dane has yet to feature his muscles during the ultimate fitness test.
Get ready for the siblings Semifinals. It is scheduled to happen between May 24 and June 14.