What can you learn from Thuri Helgadottir?
Þuríður Erla Helgadóttir, Þurí, was born in Iceland, in 1991. As a child and teenager, she played football and then moved on to track and field, doing 400-800 m. sprints.
She started CrossFit in 2010 at CrossFit Sport, where she trained before CrossFit Zug.
Thuri Helgadottir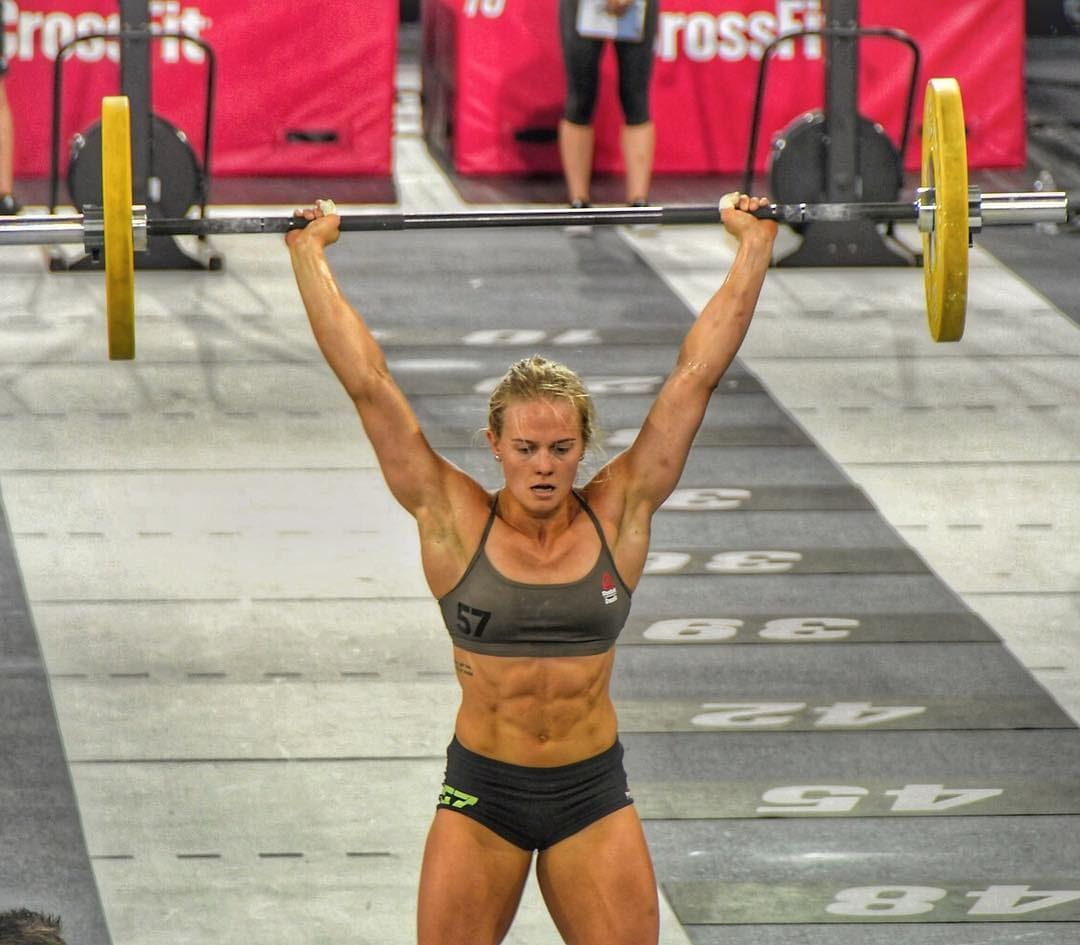 Along with competing and training, Þurí studied Physiotherapy at the University of Iceland and coaches CrossFit.
Her competitive CrossFit career started in 2011 she went with a team from CrossFit Sport to the European Regionals where they took 1st place and qualified for The CrossFit Games. Þurí then made her first trip to the Games!
On Staying Motivated
"Got to admit that I have had a hard time keeping myself motivated and in a routine these days.
One of the thing that helps me is to set long term goals and then habits that support those goals. Couple of weeks ago I made a goal to get better at swimming, I talked to a former swimmer and a swim coach to help me and for the first time I will start regular swim sessions long before the next competitions. Setting a goal to really improve my swimming that has always been a weakness at competitions gives me a lot right now."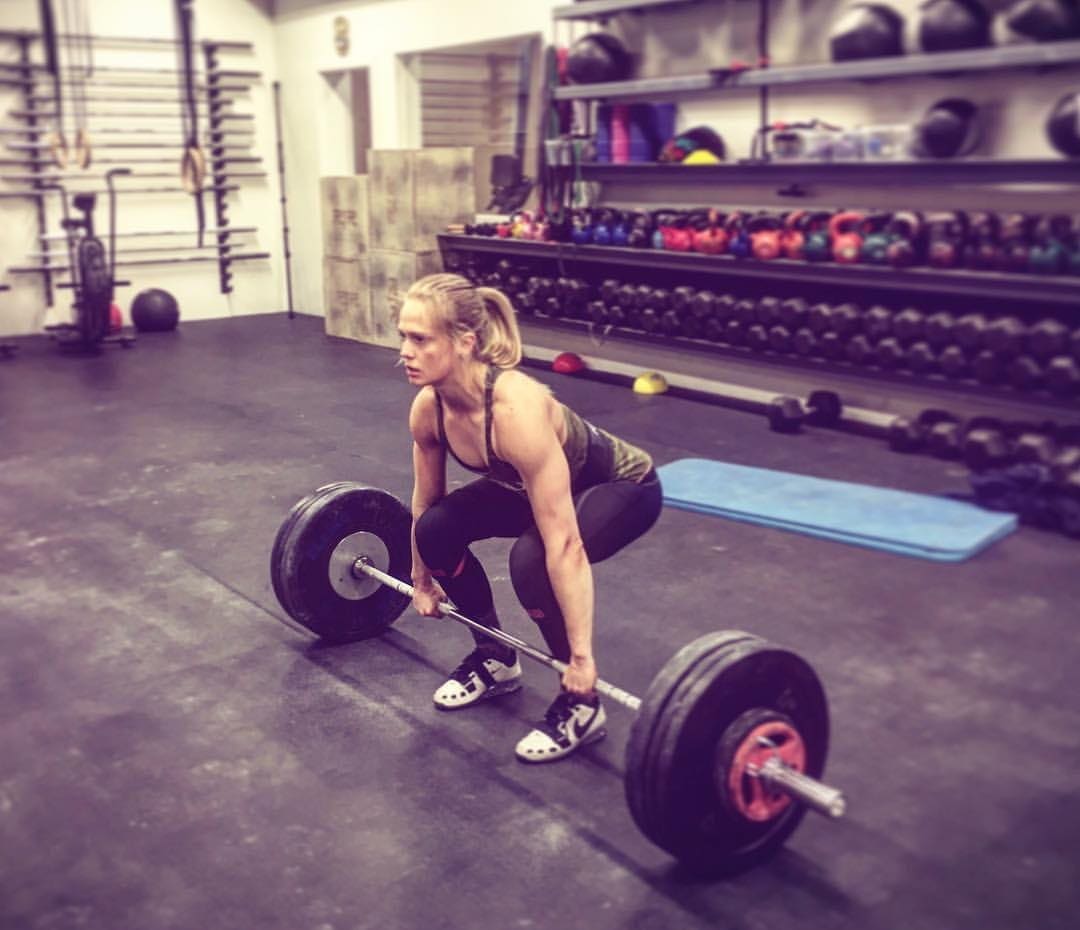 Always keep trying…
"At the 2015 @crossfitgames I didn't get up the pegboard once. 2016 Games.. don't think I got up once either.
I love all the body weight and gymnastics exercises that we have in CrossFit. The pegboard has been a real struggle but I am happy to see some progress now."
1. EMO2M WOD
Every 2 minutes times 12
Alternating A & B
A. 30 cal row
B. 1 round:
3 strict Muscle Ups
6 strict hspu's
10 KB Snatches
2. GYMNASTIC WORKOUT
The basic IMPORTANT (way often neglected) stuff to get better at the gymnastic movements ??
1. Tabata 20 sec on/10 sec off alternating:
Dip support hold
Bottom of the dip hold
2. Tabata 20 sec on 10 sec off alternating:
Active hollow hang
Chin over the bar
3. Pike position shrugs 3 x 10
4. Tempo pike position hspu's 4×5 @3 sec down
5. Handstand Hold 3×30 sec w/60 sec rest
3. EXPLOSIVE POWER WORKOUT
Wednesday mornings have become all about explosive power
these sessions leave my legs hurting the whole day. I like it, cause it means I have some room for improvement and I am looking forward to feeling a difference in a couple of weeks ??
Started with some single leg box jumps, sled sprints, sprints, broad jumps and ended with these intervals.
5 X 1 min ON 3 min OFF
5 hang power snatch 42,5kg
5 OHS
Max cal c2 bike
4. HSPU WORKOUT
AMRAP in 12 minutes:
8 strict handstand push-up
16 wall balls
Road to being able to rep bigger sets of handstand push-ups
Last 30 sec vs ➡️ first 30 seconds
Although I have always been pretty solid in hspu's there is room for improvement (like always everywhere ?)
When 50 strict hspu's show up for example last years in the open I start breaking them up-more and earlier then many girls that are bigger/heavier than me ??‍♀️
5. GLUTES WORKOUT
This was my session:
5×5 deadlift, singles @75% 115kg
3×8 stiff leg deadlift 75-80-85kg
5x 10 Russian kettlebell swings @32kg
Between sets I did:
1. 20 ring rows
2. 20 kipping dips
3. 20 slam balls
4. 10 strict pull-ups + 10 push-ups
6. SLED WORKOUT
Workout:
2x 10m sled pull
32/40 cal c2 bike
2x10m sled pull
7. TOES TO BAR TIPS
Toes To Bar
1.First position of the TTB is an active hollow hang:
To be able to do TTB you need to be strong enough. This is an easy drill to get aware of you pelvic position and how it effects your TTB. Try this drill in low bars or hanging; go into an arch and try to lift your legs up then into hollow and feel the difference!
2. If you can't hold a L position you are missing some strength to be able to do TTB. You can for example start with hollow body hold on the ground.
3. End range strength is also an important component of the TTB range of motion.
4. When you have worked on your strength you can start practicing the kipping TTB ???
8. MUSCLE UP TIPS
Most important focus points for the muscle-ups:
1. Tight arch in the swing, engaged lats.
2. Lead with the feet up, legs together & straight knees.
3. Open the hips while pulling down on the rings, chest moves above and close to the rings for a short and easy transition.
4. Legs go down and back as you transition to be ready for the dip as soon as you catch.
(5.) secret focus point number five is to be strong enough, you should be able to do at least 5 strict pull ups and dips before you start swinging like crazy on the rings and that will lower your risk to get injured.
Great Abs Exercises – 10 Sit Up Variations to Build a Solid Six Pack and Core