BOXROX interviewed 6x Fittest Woman on Earth Tia-Clair Toomey recently and we talked about how she prepared in the past if she considers becoming a coach in the future, and if training without Mat Fraser impacted her at all.
This is part 2 of the Tia-Clair Toomey interview. Check out the first part here where we talked about her mental game and her thoughts on the 2022 CrossFit Games programming.
Is Coaching a Possibility for Tia-Clair Toomey?
Although the talks about Tia-Clair Toomey retiring have died down recently, especially because she said her plan is to go for her 7th Games crown, it is still fair to assume that Tia has a plan for her future. While that is probably the case, she is keeping that decision close to her chest.
In a recent video on her YouTube channel, while training with Emma Lawson and Saxon Panchik, you can tell Tia is very much comfortable giving tips to other athletes inside the Box. So is coaching in her future?
"Shane is the mastermind behind all the programming and everything," Toomey tells BOXROX, referring to her husband and coach Shane Orr. "He really enjoys coaching and helping other athletes. For me, I love helping, but more like guiding or mentoring people. I've never really thought of coaching. It's more about sharing what I've learned in my journey and allow them to kind of fast track their journey."
Tia-Clair Toomey and Missing Her Training Partner Mat Fraser
Mat Fraser's last year competing as an individual athlete in 2020 had him working under Shane Orr's wing together with Tia-Clair Toomey for the year. During that CrossFit season, Fraser and Tia would see each other multiple times every day.
Now, Mat has become a coach in his HWPO while Tia is continuing her quest to break her own record of Fittest Woman on Earth. BOXROX asked Toomey if there was any impact in her training, not having Mat Fraser there any longer.
"We had the perfect training environment. We're both so competitive."
Tia-Clair Toomey explains how it is sad not to see Mat Fraser regularly any longer. "We pushed each other the way we needed to, but in a healthy way, and it worked."
Toomey's one word to describe the moment Mat Fraser announced his retirement was "bittersweet."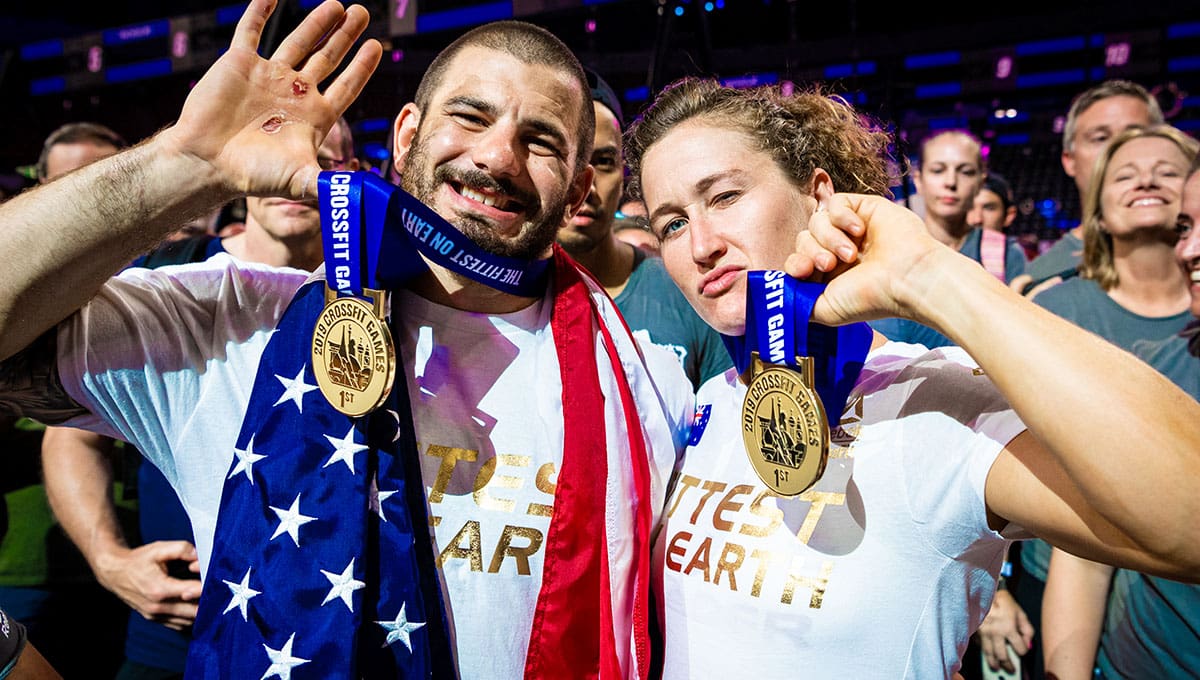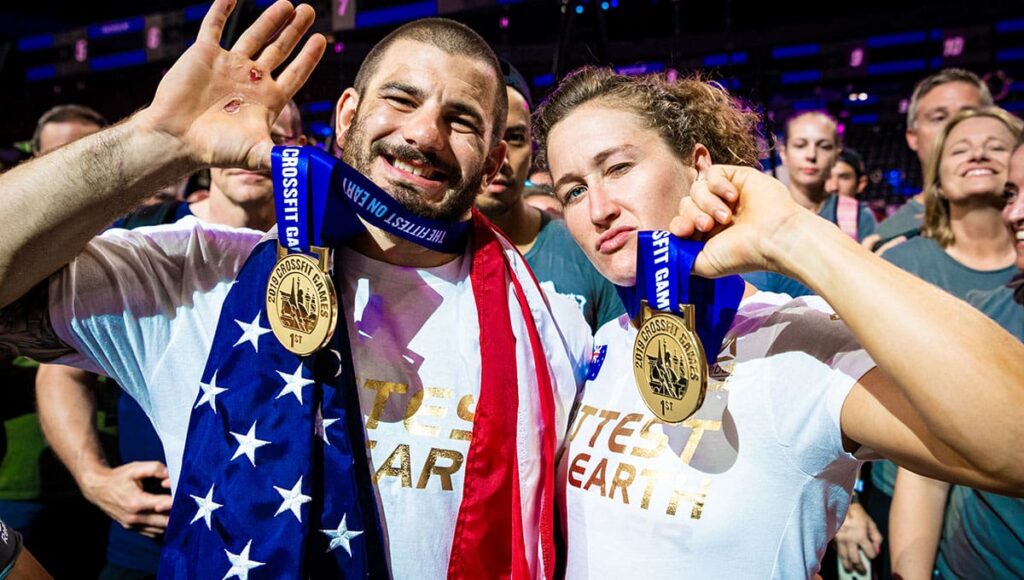 Just like Tia-Clair Toomey wants to help other athletes as a mentor, she believes Mat Fraser has found his happiness as a coach. "He is finding that fulfilment in helping other people too, coaching Mal O'Brien and more athletes. It's really, really cool to see," she says while calling her relationship with 5x Fittest Man on Earth like a "brother and sister relationship."
How To Learn New Skills or Techniques
Robbie Wild Hudson, BOXROX's editor-in-chief, is going to attempt to lift famous Scottish stones as his fitness challenge for the year. There are a variety of stones to choose from, with one of the most famous being the Dinnie Stones, but there is also the McGlashan Stones, Atlas Stones, Inver Stone and the Menzies Stone, to name a few.
As you can tell, the shape of the stone is not like a sandbag, barbell or dumbbell which is relatively easy to grip. So how do you manage to improve this kind of skill or any skill for that matter? Tia-Clair Toomey says all you need is time – 8 weeks more or less.
The first thing, Tia tells us, is to talk to people who have accomplished a specific movement you want to master. These people can help you foresee troubles you didn't know existed. "This will set you up for a really solid preparation because you'll be able to apply those techniques and it will become natural while you are progressing with the new skill," she said.
For Tia, you should take about 8 weeks to master a really difficult new skill or movement, if that is your goal. "Obviously you won't like the first day of training, but essentially you want to build strength and skill over the course of 8 weeks."
"I always really liked an 8-week cycle because it's not too long where it becomes overwhelming, but it's long enough to really build strength and work on many aspects if you want to improve."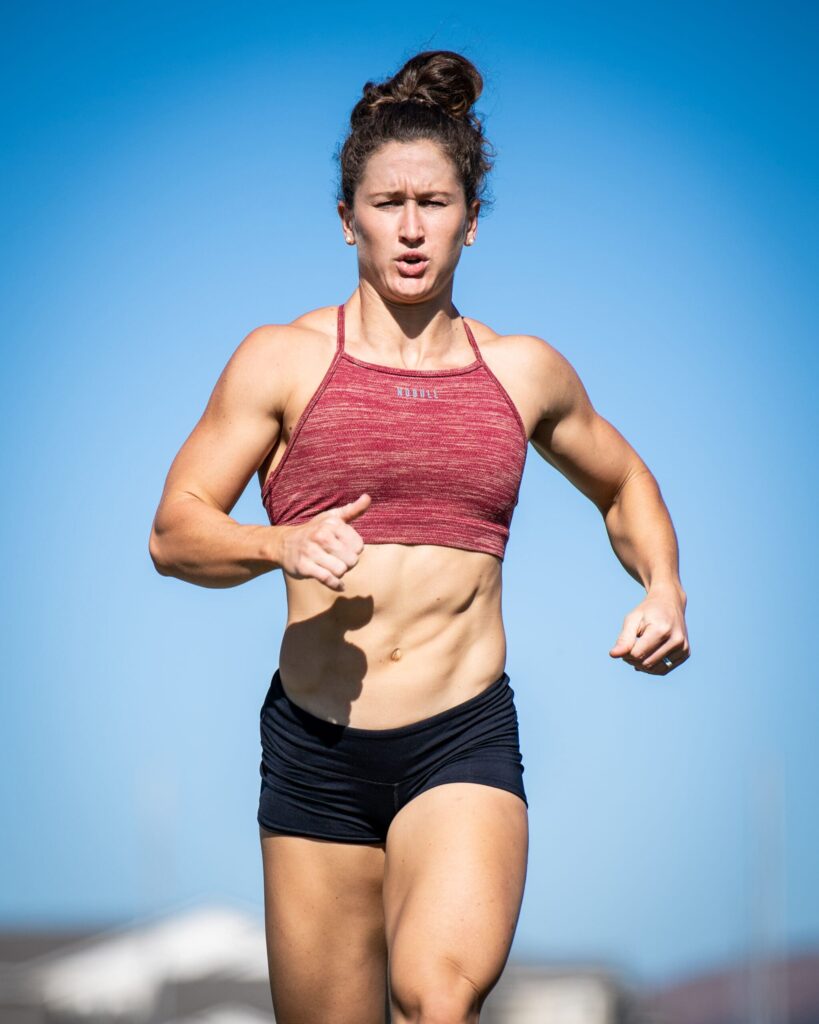 Tia-Clair Toomey might pop up at the Rogue Invitational, but she won't be attending as an athlete. Instead, she is now preparing for the Down Under Championship where she will compete in a team with Brooke Wells and Ellie Turner.
Read More: How Much Money Did Athletes Win at the 2022 CrossFit Games