If you want to test your endurance with one hell of a workout programmed by a top coach there's only one obvious choice: we are, of course, talking about Chris Hinshaw's 100 calorie death race workout.
This workout is part of his engine-building program, Aerobic Capacity, and is the last workout of a 10-week Echo bike program.
The workout is evil in its simplicity:
---
Chris Hinshaw's 100 Calorie Death Race Workout
For Time:
100/80 Echo Bike Calories
---
Warm up:
4 sets:
5 sec acceleration to sprint
5 cal at 100/80 cal goal pace
5 cal at easy recovery
Rest 2-3 minutes
Part 2:
10 sec acceleration to sprint
15 cal at 100/80 cal goal pace
15 cal at easy recovery
Rest 5-8 minutes
Main workout time.
Purpose of warm up
Lock in the targeted muscle memory for the speed you're aiming for the main workout and test. Identify your target time and work out your pace from there.
Build a gradual acceleration for your sprint speed and then hold on to that pace for a handful of calories.
Get the cardiorespiratory system, muscle fibres and central nervous system ready to go, while at the same time preparing the head for what it's about to go through.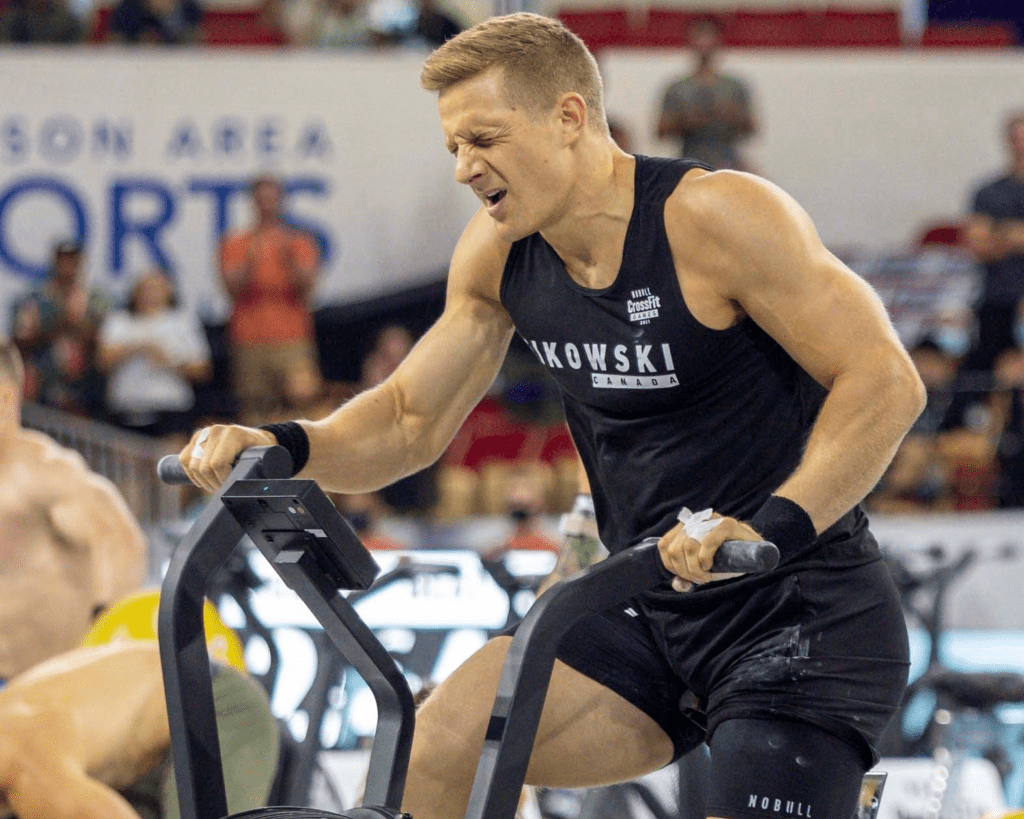 Strategy
Break down the workout in four sections and create three different speeds: one for the start, middle and end.
Start: find a sustainable pace
Middle: get the work done
End: have a slight bump in intensity
The biggest amount of pain is likely to come in the third section of the workout (75/60 cals into it) and once you pass it, confidence will build because you're close to the finish, Hinshaw explains, so use that to your advantage and increase the pace slightly.
Think about splits and figure out what your target time is for each quarter of the workout.
Read more: How to Do Cardio with Kettlebells or Dumbbells – 10 Workouts Included
Chris Hinshaw explains the full workout
Read more: 15 Brutal Assault Bike AMRAP Workouts for Incredible Endurance