Whether you are a weekend warrior or a die hard never miss a day athlete CrossFit has left some kind of stamp on your life. And you love it. The anticipation alone of walking into a gym knowing or not knowing what WOD is going to kick your ass this time can get your blood pumping and heart pounding.. even releasing hormones in the process…
So while you are in the BOX doing rope climbs and box-jump burpees take a look around.. your perfect match might be the one threading muscle ups together like you can only dream of.
1. Endorphins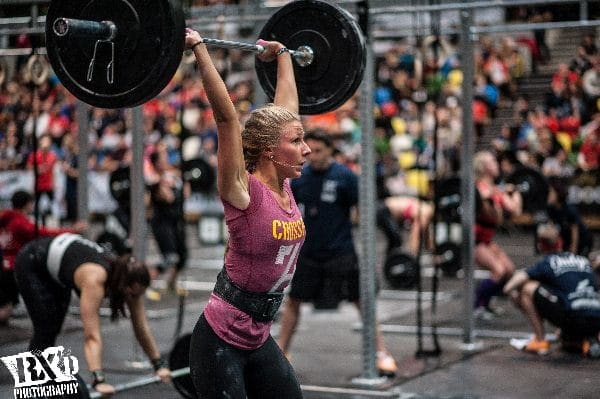 The real reason many people do some kind of physical exercise is because they want to look better naked. Being naked around another person (generally) leads to sex, which of course you want to be great. Its already been proven by other people that high intensity workouts like CrossFit leads to a release in endorphins which invariably lead to increased sex drive. So it seems like a no brainer that dating a girl that participates in your Box's body numbing workouts probably has a higher sex drive than those that don't! Yes, I know, endorphins are your best friend.
2. Drive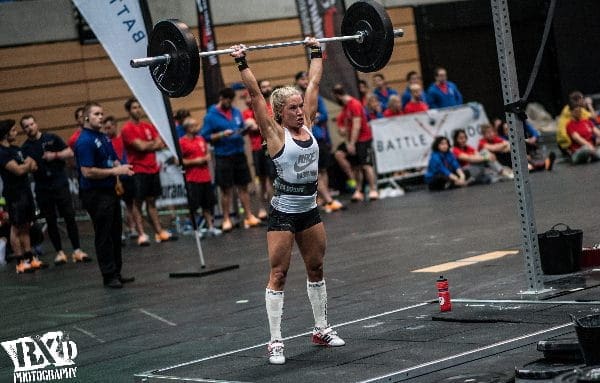 Being lazy usually isn't a characteristic of someone who is part of a Box. There is something to be said for the girl that can walk into a gym day in and day out knowing that the work out of the day is probably something that will leave her in joyful and blissful muscle aching pain afterwards. It takes a lot for a person to want to continually push themselves to new levels. You and I both know that CrossFit does this every day.
3. Confidence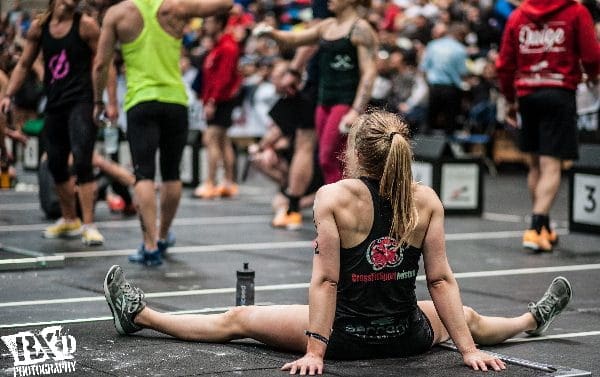 A lack of confidence can be a bit off-putting. I'm not saying you or I want a girl that struts around like she's the Queen of the Box…but having a little bit of a backbone can be attractive. Wether someone is getting their first double under or reached a personal best on squat cleans CrossFit has this way of building confidence in the meekest of people. So it isn't too much of a stretch to see that a girl surrounded by friends and a support team doing physical fitness would build self confidence, therefore your attraction for a girl that can handle herself.
4. Body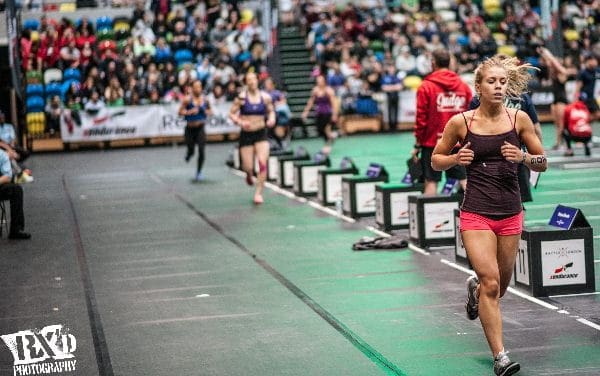 This one usually is linked to that great sex you want to have, but is an admirable trait within itself. Have you ever gotten tired of your girlfriend or wife saying "Ugh…I look fat in this…what do you think?" Not only is that question like a loaded gun, but it stems from a lack of self confidence. So when your girl or wife is killing it in CrossFit and finally achieves the physical results she wants it will eliminate those stupid irritating questions/comments you hear. Great body = less drama (unless you have tons of other guys hitting on your girl).
5. Health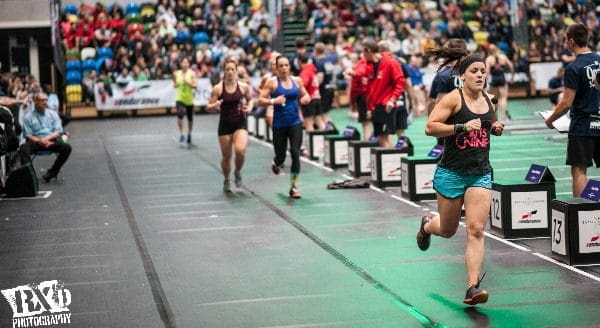 Most people that spend as much time in a Box maintaining a level of fitness that CrossFitters do probably let this affect some other aspects of their lives, such as eating habits. Eating healthy not only gives her those flat abs but it also leads to far less health problems now and down the line. Plus if you have someone that enjoys (or just tolerates) eating healthy then it will make it far easier for you to do the same. Remember the buddy system?
6. Success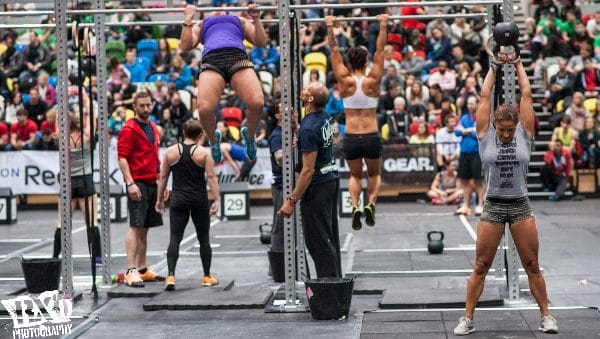 Experiencing success, no matter how minor, is an amazing feeling and can leave people infinitely happy. During the 14.4 Opens someone in our gym achieved her first T2B and you would've thought she had just won the CrossFit Games! It was a proud moment for her and for everyone else that got to share in her success. All this to say that experiencing success in a Box from finally doing a pull up without a band or doing hand stand push ups without a box can give someone the feeling of being on cloud-nine. Veni. Vidi. Vici. Trust me when I say this will extend into your personal life.
7. Sharing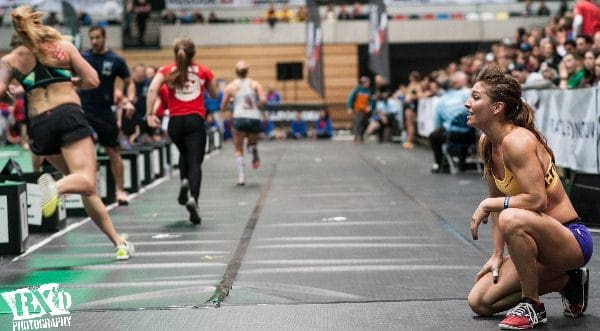 Sharing is caring, right? Having a mutual interest with your significant other can do wonders for any relationship. "Babe let's do something together"…"Alright let's go workout!" Realistically it won't be that simple. Unfortunately. But if you are able to share your passions together, it'll make other parts of your life much simpler. Want to go to a bar with some friends or have a card night? It  will probably be a bit easier to do these things if you have spent some quality time with your girlfriend or wife. Caution: I'd still take your girl to dinner every so often. Just to be on the safe side.
Most, if not all, of these reasons have something to do with each other. That will show you how far CrossFit can reach into both of your lives. Better yet this list pretty much stands the same for why women should date CrossFit guys!
Follow BOXROX on Bloglovin