Whether you choose to put the scales away and enjoy a few drinks and desserts over Christmas, or whether you want to stay on track with your diet routine, Dr Mike Molloy and M2 Performance Nutrition have some useful tips to help you enjoy the day guilt-free, and make sure you get back into your normal routine again once the holiday is over.
Top Tips and text from Dr Mike Molloy, Founder of M2 Performance Nutrition.
1. Firstly, decide what YOU want Christmas to look like
Some people will tell you to just enjoy the day and eat whatever you want. Others will tell you to treat Christmas like any other day of the year and stick to your routine. We suggest doing whatever will allow YOU to enjoy the day as much as possible. For some people that means eating anything and everything they want, but for others it means finding a balance with healthy choices. There is no 'right' answer here, other than do what allows you to enjoy the day to its fullest.
2. For those who choose to ditch the scales and eat whatever they want over Christmas
The important thing is to make sure you avoid feeling any guilt or shame over this choice, either during or after Christmas dinner. Remember that there is no such thing as good or bad food, and you are not a good or bad person for choosing to have an extra bit of pie.
Secondly, make sure you have a plan in place to get back to your normal routine within a few days. Remember that one day will never make or break progress. Simple planning to get back to 'normal' within a few days is all you need.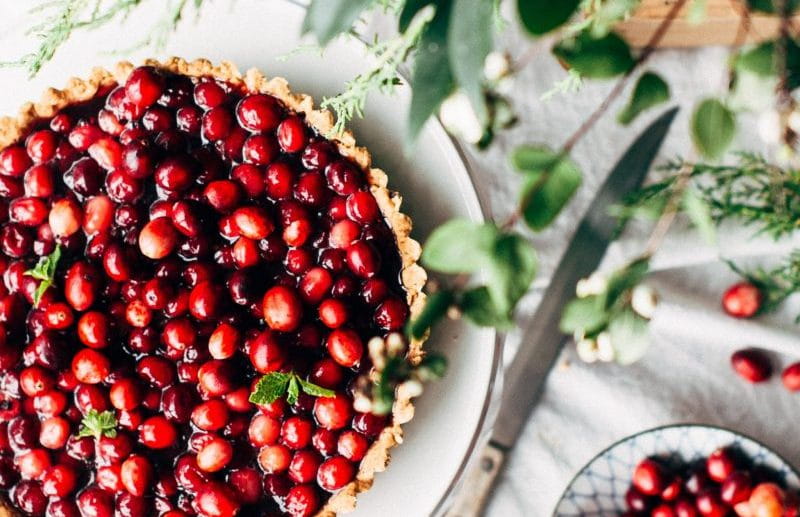 3. For those that choose to stick to their plan
The good news is Christmas food tends to be pretty macro-friendly. Turkey breast, veggies, potatoes are simple foods that can all be portioned by scale or by eye.
In general, make sure that you don't deviate from your normal breakfast and lunch routine. The only exception would be if you plan to have some pudding (and we hope you do!) In that case, pre-log that entry and build the rest of your day around it.
Finally, remember that it is 100% okay to change your mind around tracking or not.
4. For those that don't want to track their food, but want some control over Christmas
Start you day with a solid breakfast, things probably won't go well later if you try and fast all day before the big meal.
At dinner, put a solid serving of protein about one and a half to two times the size of your fist to start the plate. Add a solid serving of veggies on there as well, fill the rest of the plate with good stuff like potatoes, stuffing, cranberry sauce etc.
Definitely have pudding as well! Just make sure to avoid anything that will cause GI (gastric) distress.
Finally, make sure you have a clear plan to get back on your normal routine within a few days.
---
Dr Mike Molloy is the founder of M2 Performance Nutrition and coach to over 40 CrossFit Games athletes, including, Sara Sigmundsdottir, Zack George, Chyna Cho and Mekenzie Riley. Dr Molloy has a PhD from Dartmouth College in Molecular & Cellular Biology and completed a post-doctoral fellowship at the National Institute of Health. He has been a nutrition coach for over a decade and created M2 with the mission to provide a deep, transformative nutrition coaching experience. His passion is in helping people heal – by repairing their physical body and their emotional relationship with food.