After a weekend of online events in Europe and South America, CrossFit fans will have the chance to see the action live once more. The West Coast Classic is the last Semifinal non-virtual event and it will put many familiar faces head-to-head. Who are the favourites to finish on the podium? We answer you.
CrossFit's rulebook states that the top 5 men, 5 women and 5 teams will advance to the CrossFit Games. The 6th, 7th, and 8th male and female athlete will receive an invitation to the Last-Chance Qualifier, a newly created event that takes place June 28 to July 4.
Here is BOXROX list of the 10 favourites to finish on the podium at the West Coast Classic CrossFit Semifinal.
Men – Favourites to Finish on the Podium
Noah Ohlsen
Age: 30 years
Height: 5'7''
Weight: 190lb
Quarterfinals rank: 9th
2021 Open Rank Worldwide: 6th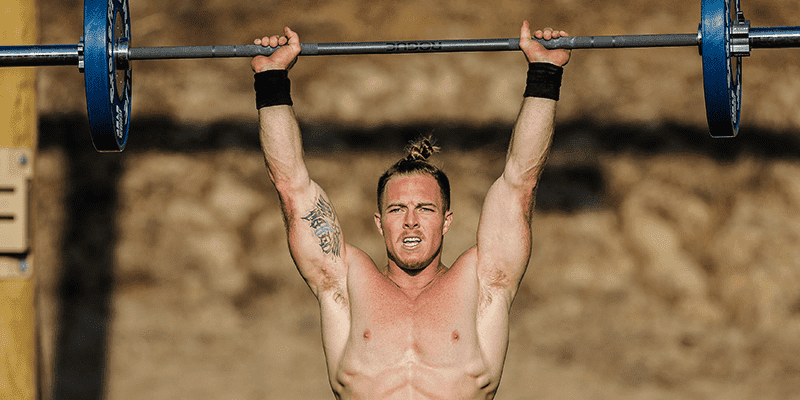 The most experienced athlete on the list, Noah Ohlsen has been a household name in CrossFit since 2012. He has been to Regionals from 2012 to 2018, winning 1st place on four occasions.
He's looking to assure his presence in the Games once again, a competition he has qualified for every year since 2014. His best placement was a 2nd position at the 2019 CrossFit Games.
Find out how was his full day of training for the CrossFit Games back in 2018.
Spencer Panchik
Age: 25 years
Height: 5'8''
Weight: 180lb
Quarterfinals rank: 10th
2021 Open Rank Worldwide: 30th
Spencer Panchik has competed at the CrossFit Central Regional twice, in 2017 as a team competitor and 2018 as an individual. In Wodapalooza in 2020 he finished 6th, and also got 3rd place at the Brazil CrossFit Championship in 2019.
He is looking to punch his ticket and see his brother Scott Panchik (who already secured his ticket by placing 2nd at the Mid-Atlantic CrossFit Challenge), and his twin brother Saxon Panchik (who also got his ticket invitation by winning the Granite Games).
Cole Sager
Age: 30 years
Height: 5'11''
Weight: 202lb
Quarterfinals rank: 17th
2021 Open Rank Worldwide: 41st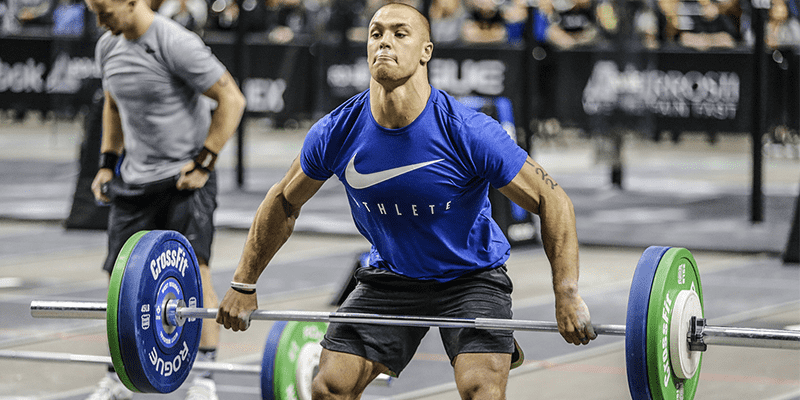 Just four months after he started CrossFit, Cole Sager finished 13th at the 2013 North West Regional, he won 1st place the next year and got on the podium on two other occasions (2015 and 2018).
Cole Sager is also a veteran in the CrossFit Games, having participated every year since 2014 with three finishes in the top 10.
Dylan Pettit
Age: 27 years
Height: 5'11''
Weight: 218lb
Quarterfinals rank: 12th
2021 Open Rank Worldwide: 82nd
Dylan Pettit is one of the least experienced athletes on this list, but his well-rounded fitness and strength placing him high in the Quarterfinals' leaderboard – ahead of 2020's 2nd Fittest on Earth Sam Kwant and Cole Sager, for example.
2018 was Dylan's best year so far securing 2nd place in Regionals with the Reebok CrossFit ONE team. With that same team he would go on to the CrossFit Games, his only appearance so far, in which they finished 12th in the competition.
Sean Sweeney
Age: 29 years
Height: 5'9''
Weight: 192lb
Quarterfinals rank: 34th
2021 Open Rank Worldwide: 157th
A 3x CrossFit Games, Sean Sweeney is a joy to watch. The cowboy always takes his hat with him right until the competition floor and brings charisma to everywhere he goes.
He is a 3x CrossFit Games athlete and placed best in 2018 when he finished in 22nd. He qualified to numerous Regionals, has won Fittest in Cape Town in 2019 and is looking to get back to the Games after missing it last year.
Women – Favourites to Finish on the Podium
Kari Pearce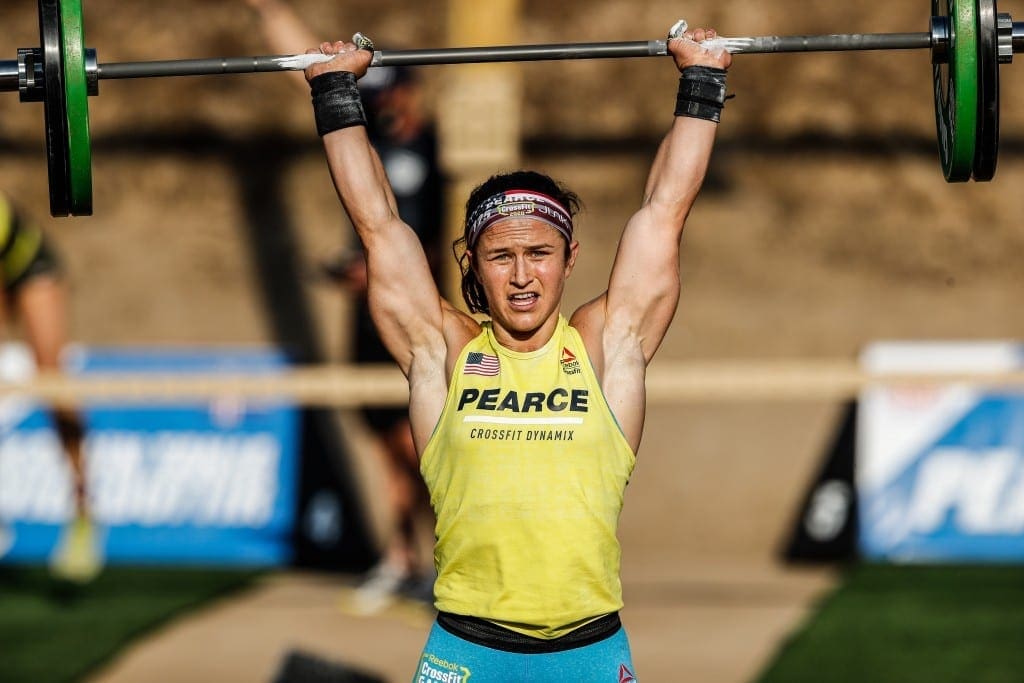 Age: 31 years
Height: 5'3''
Weight: 139lb
Quarterfinals rank: 28th
2021 Open Rank Worldwide: 16th
Kari Pearce is perhaps the most enduring and fierce American athlete at the moment. Last year she finished 3rd in the CrossFit Games, ending a 5-year drought for American women finishing on the podium.
During the Quarterfinals, Kari Pearce started strong, winning event 1 and finishing event 2 in the 5th position. Workouts 3 and 4 placed further away from qualification, but an 8th placement on the last workout secured her a ticket to the Semifinals.
Dani Speegle
Age: 27 years
Height: 5'6''
Weight: 168lb
Quarterfinals rank: 2nd
2021 Open Rank Worldwide: 7th
Another familiar face coming hot in the West Coast Classic Semifinal is Dani Speegle. She is a 2x CrossFit Games athlete and has won the Titan Games. Her strong suit is gymnastics and a well-rounded athlete.
She proved she has the will, strength and motivation to be once again at the CrossFit Games after securing 2nd place in the Quarterfinals finishing 3 workouts in the top 10 in the North America division.
Check out how she looked like before CrossFit.
Danielle Brandon
Age: 25 years
Height: 170cm
Weight: 150lb
Quarterfinals rank: 8th
2021 Open Rank Worldwide: 13th
Danielle Brandon is the youngest woman on this list but has already participated in the CrossFit games in the last two years. She secured an impressive 10th place in 2019, her first time in the competition.
During Quarterfinals, she finished workout 1 in 3rd and has won the last workout, 5 seconds faster than Amanda Barnhart, the overall winner of Quarterfinals in North America.
Bethany Shadburne
Age: 27 years
Height: 5'4''
Weight: 144lb
Quarterfinals rank: 11th
2021 Open Rank Worldwide: 21st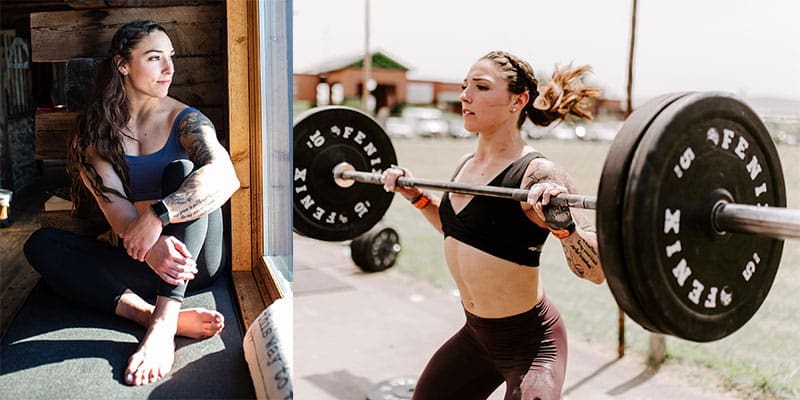 8 years in gymnastics, 3 years as a bodybuilder, 4 triathlons, multiple half marathons and years of personal training. Oh yes, and she has also been to the CrossFit Games every year since 2017. With a curriculum like that, it would be shocking not to see her fighting for the top position at the end of the weekend.
She started CrossFit in 2015. Check out her incredible transformation.
Regan Huckaby
Age: 34 years
Height: 5'5''
Weight: 147lb
Quarterfinals rank: 7th
2021 Open Rank Worldwide: 259th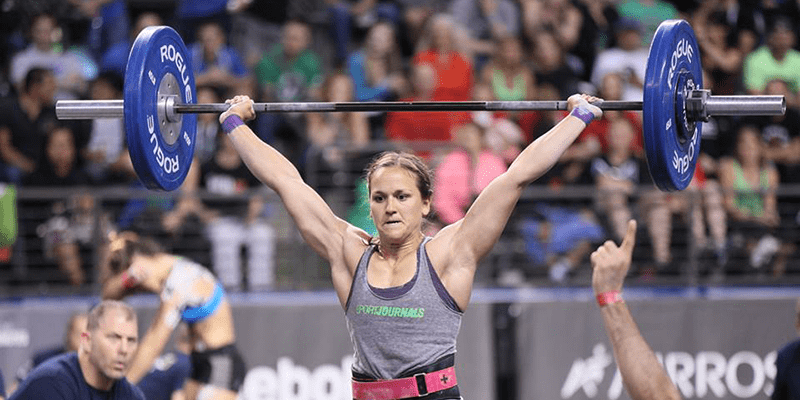 From 259th in the Open to 7th in the Quarterfinal. That shows the tactic Regan Huckaby utilises to get further in the competition and we might see this kind of mind-game during the West Coast Classic.
Among the top 15 overall this Quarterfinal, she lifted the heaviest load during workout 4. She is a 6x Regionals competitor and has been to the CrossFit Games on 4 occasions, once with Team Invictus, one of the fittest teams in the world.
Teams Favourites to Finish on the Podium
Speaking of Team Invictus, that is precisely the team that should come out at the top at the end of the weekend.
During the Teams Quarterfinals, Invictus did not win a single event but finished 2nd behind Rich Froning's CrossFit Mayhem Freedom.
Other teams that should be fighting for a spot on the podium are Team Man Made, Invictus Unconquerable, and Venture CrossFit.