A sneak peak for the 2018 CrossFit Games documentary, titled '2018: The Ultimate Test' has been released.
"Better late than never," said Sean Woodland in the latest episode of Games Central. "The 2018 CrossFit Games documentary is finally being made."
Watch 2018 CrossFit Games Documentary, 2018: The Ultimate Test, Sneak Peak
The 2018 CrossFit Games documentary will be directed by Mariah Moore, who has worked in the CrossFit space for nearly 9 years, and has "co-directed/produced/filmed and edited the Fittest on Earth films and the Road To The Games series."
She explains how the 2018 documentary will stand out from past CrossFit Games documentaries because the production team plans to touch on the emotions of CrossFit employees at the time, and how the changes to the Games season affected more than just the athletes.
"I think that 2018 was like a benchmark year in the sense that it was, we felt like we were on this crazy upward trajectory and then everything changed afterwards," said Mariah.
For context, there were mass firings at CrossFit a few weeks after the 2018 CrossFit Games. The vast majority of these individuals were from The CrossFit Games media team, working in video, photography, graphic design and logistics for the CrossFit Games.
The move was reported as an attempt from CrossFit Leadership to move away from showcasing CrossFit as a competitive endeavour and place a bigger emphasis on CrossFit Health. This was the reason why a documentary for the 2018 CrossFit Games was never made.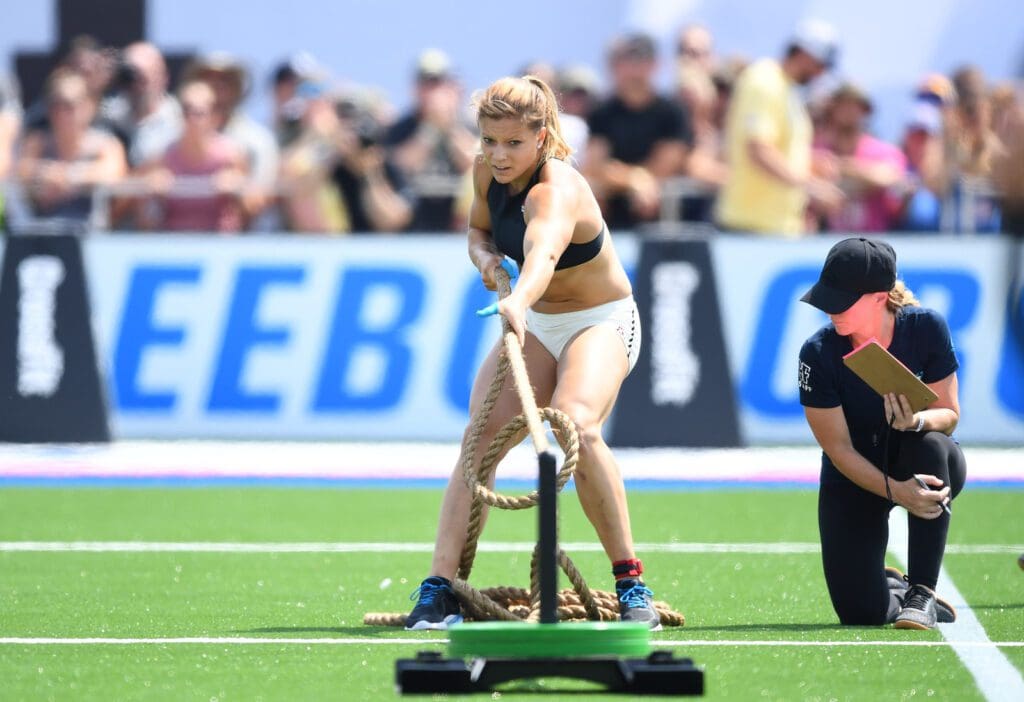 2018: The Ultimate Test will be available to the public "later this year."
Other CrossFit Games documentaries include The Test of Fitness, 2014 Games, Froning: The Fittest Man in History, Fittest on Earth 2015, Fittest on Earth, A Decade of Fitness, Redeemed & Dominant, THE FITTEST and Resurgence.