The full trailer for the 2018 CrossFit Games documentary has been released, alongside the film's release date.
There has been a CrossFit Games documentary every year for the past nine years, with the notable exception of 2018, when CrossFit's leadership decided to take the company in a different direction and its Media department experienced mass firings.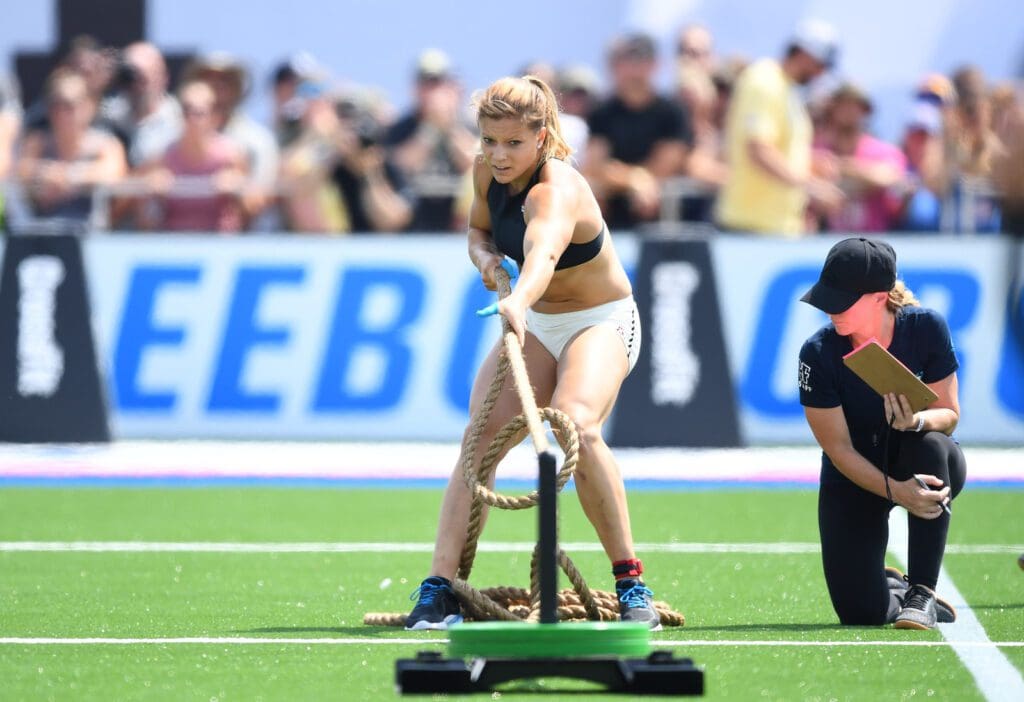 According to Mariah Moore, who directed the documentary, the film will be relevant because the production team plans to touch on the emotions of CrossFit employees at the time, and how the changes to the CrossFit Games season affected more than just the athletes.
"I think that 2018 was like a benchmark year in the sense that it was, we felt like we were on this crazy upward trajectory and then everything changed afterwards," Moore said during a Games Central episode confirming the documentary was being made.
The movie's release date is set for December 7, 2021. Pre-orders are now available of iTunes and Amazon.
Other CrossFit Games documentaries include The Test of Fitness, 2014 Games, Froning: The Fittest Man in History, Fittest on Earth 2015, Fittest on Earth, A Decade of Fitness, Redeemed & Dominant, THE FITTEST and Resurgence.
Watch the 2018 CrossFit Games documentary trailer
CrossFit Games documentary "2018: The Ultimate Test" FAQs
When will the 2018 CrossFit Games documentary be released?
2018: The Ultimate Test will be released on December 7, 2021.
Where can I watch the 2018 CrossFit Games documentary?
Where will the documentary be available?
Anguilla, Antigua and Barbuda, Argentina, Armenia, Australia, Austria, Azerbaijan, Bahamas, Belarus, Belgium, Bermuda, Bolivia, Botswana, Brazil, British Virgin Islands, Brunei, Cambodia, Canada, Cape Verde, Cayman Islands, Chile, Colombia, Costa Rica, Denmark, Dominica, Ecuador, El Salvador, Fiji, Finland, France, Gambia, Germany, Grenada, Guatemala, Guinea-Bissau, Honduras, Ireland, Israel, Italy, Laos, Luxembourg, Mauritius, Mexico, Micronesia, Moldova, Mongolia, Mozambique, Netherlands, New Zealand, Nicaragua, Niger, Norway, Panama, Paraguay, Peru, Portugal, Saint Kitts and Nevis, Singapore, Spain, Sri Lanka, Sweden, Thailand, Trinidad and Tobago, Uganda, United Kingdom, United States, Venezuela, Vietnam, Zimbabwe
What is 2018: The Ultimate Test about?
The movie will document the 2018 CrossFit Games, showcasing the events and top athletes, as well as the dramatic events within CrossFit's leadership that came before and after.
As per the film's
description
: "Just before the 2018 CrossFit Games, a new direction was handed down from the leadership team, instigating an overhaul of the sport. Big changes were on the horizon for 2019, and the focus now turned to making the 2018 Games the best yet."