The CrossFit Games app is now available to be downloaded for Apple and Android users. The 2021 NOBULL CrossFit Games starts on July 27th.
"The CrossFit Games Event Guide app allows users to track their favorite athletes and teams on the Leaderboard, make a personalized spectator schedule, and discover which athletes, venues and vendors are trending at the Games," CrossFit announced.
Download the 2021 CrossFit Games App for Apple here, and Android here.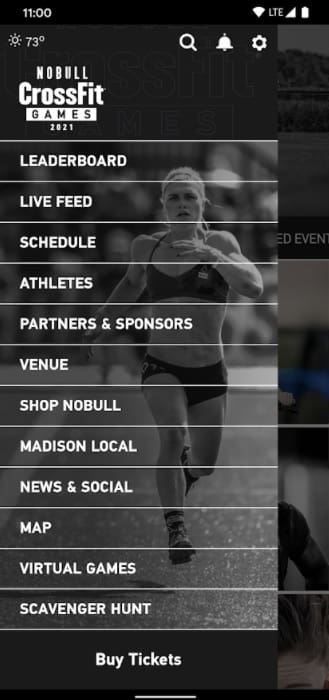 According to the press statement, users of the CrossFit Games app will also have access to venue maps, local Madison information, and social media posts.
It is still unclear if CrossFit Games App users will be able to watch live events through the app. However, you can watch the Livestream of the 2021 CrossFit Games by clicking here.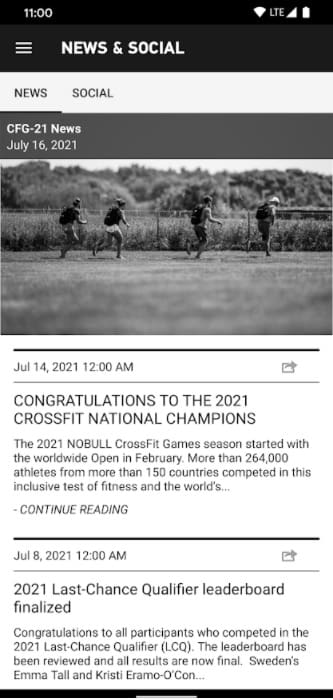 2021 CrossFit Games
The CrossFit Games is scheduled to kick off in a week. As usual, we do not know exactly what events are going to happen. Here is what we know so far.
The CrossFit Games will happen from July 27th to August 1st.
On the first day of the CrossFit Games, masters, teenagers and adaptive athletes will compete. It is unclear how many events that will be.


Event 1, for individual athletes, will involve paddling and swimming, on Wednesday (28th of July) morning.
On the 29th, individuals will have a rest day, while teams will make their debut at the CrossFit Games. This is also the last day of competition for masters, teenagers and adaptive athletes.
Teams already know what to expect on their first day of competition, with four events programmed.
A total of four teams so far have had their invitation to the CrossFit Games revoked following breaches to CrossFit's Drugs Policy.
From the 30th of July until the 1st of August, only teams and individuals will compete for the title of Fittest on Earth.
For a full list of athletes going to the 2021 NOBULL CrossFit Games, click here.