The 2022 CrossFit Open is over and athletes who passed to the next phase should grab a pen and paper to write down the equipment list for the Quarterfinals.
Although results are still unofficial of the CrossFit Open this year – Mal O'Brien and Saxon Panchik won for female and male respectively – thousands of athletes will go through to the Quarterfinals, the next step in the CrossFit season.
Read More: Dates for the 2022 CrossFit Season – Quarterfinals, Semifinals and Games
With the Quarterfinals around the corner – it starts March 24th– athletes must know which equipment they are required to have to perform the next set of workouts prescribed by CrossFit Inc.
2022 Quarterfinals Equipment List
For the 2022 Quarterfinals equipment list, CrossFit has added 8 new apparatus athletes should have at their disposal and also all the equipment list from the Open.
Equipment List (Individuals Only)
1 Barbell 45/35 lbs
Standard bumper plates and collars
24/20 inch plyo box with at least 15×15 inch top surface
Pull-up bar that allows for all common hanging movements and kipping
1 Jump rope
Open wall space
Flat bench
30 feet of flat space suitable for movements covering distance
15-feet climbing rope
2 dumbbells (50/35)
Gymnastic rings
GHD
Squat rack
Concept2 rower
Equipment list other divisions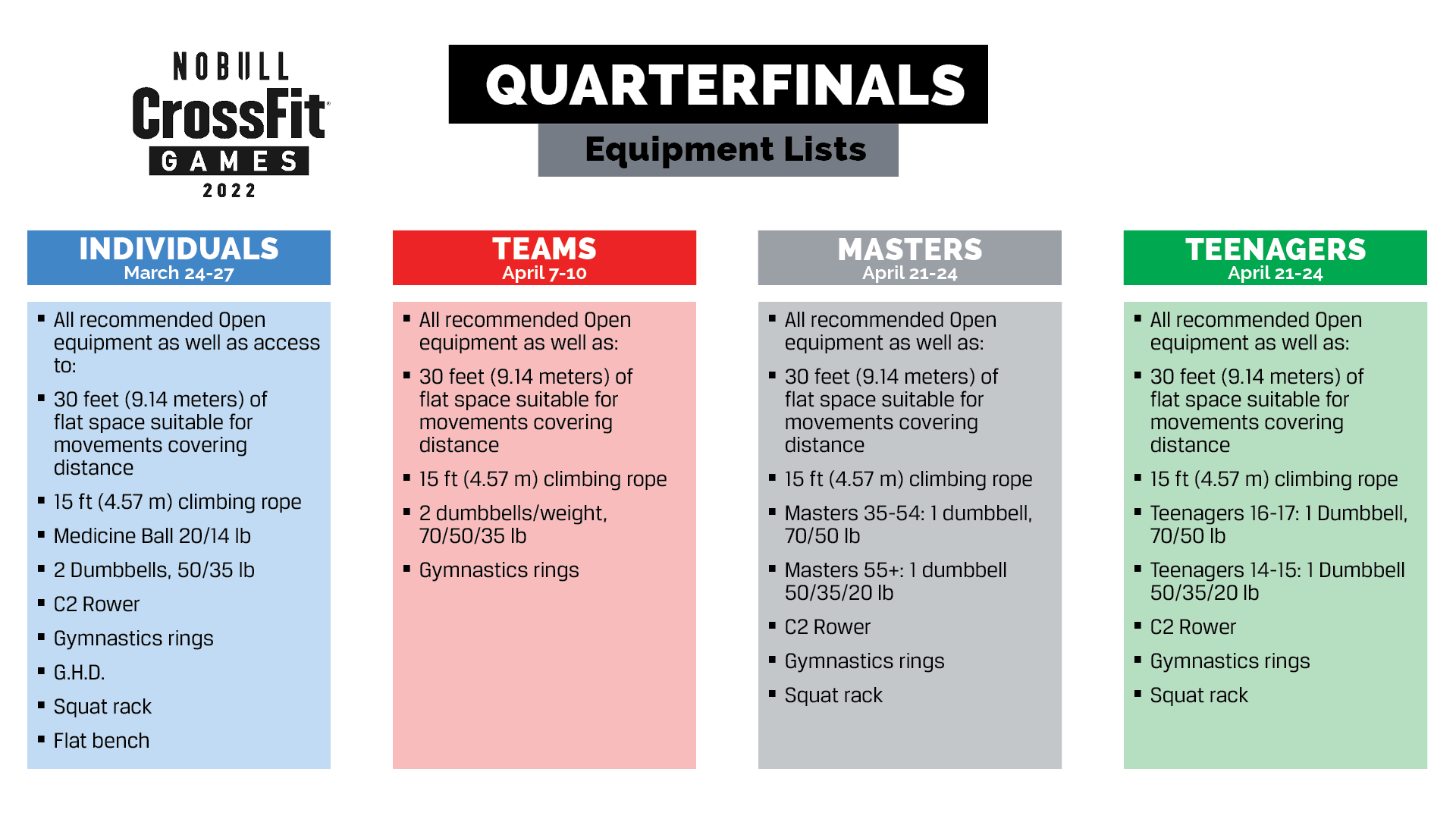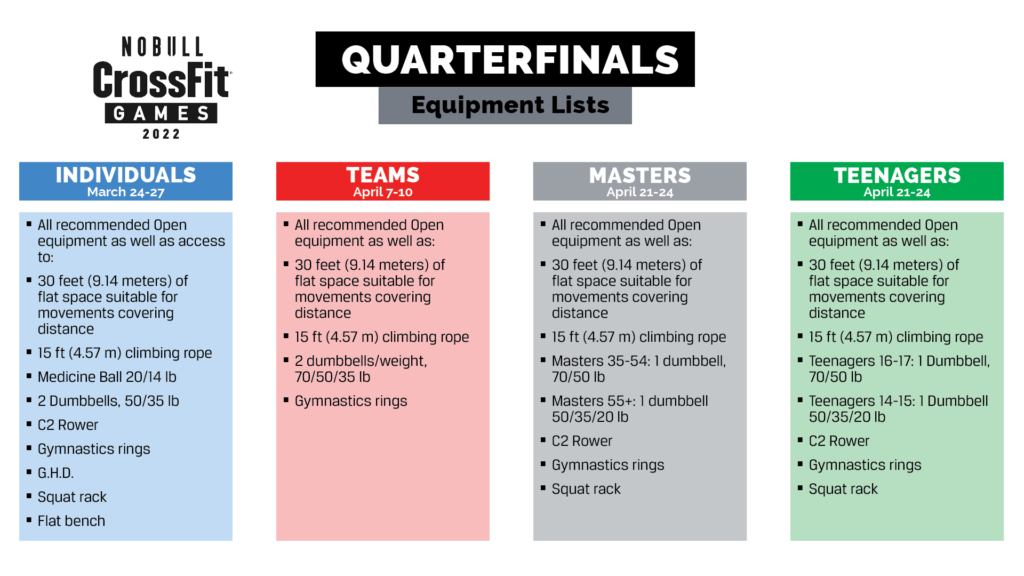 Click here for a full breakdown and latest updates for all divisions.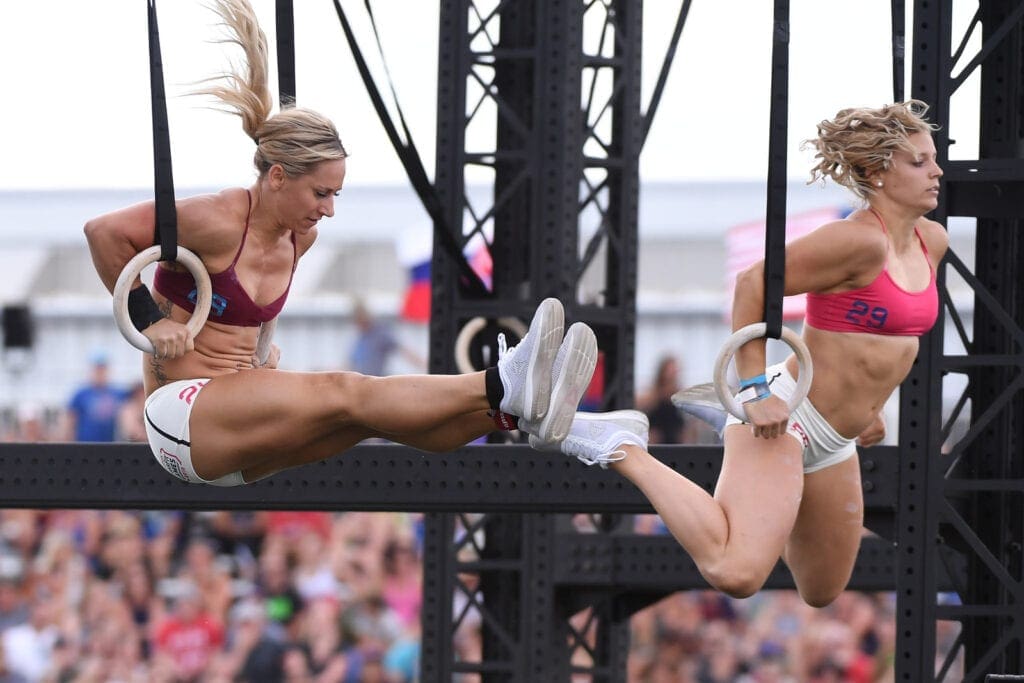 Who Qualifies For The 2022 Quarterfinals?
The number of athletes who qualify for the Quarterfinals depends on the number of athletes who signed up for the Open.
Athletes who will get an invitation for the Quarterfinals are:
Top 10% of individuals per continent
Top 10% of age-group athletes per division
Top 25% of teams
*Note: adaptive athletes from each division will not participate in the Quarterfinals. The top 20 athletes in each division will automatically go through an online Semifinal competition held on June 2-5.
Read More: 3 Ways to Improve Your Performance That Have Nothing to Do With Training