The 2022 CrossFit Open has drawn to a close and all scores have been submitted to the global leaderboard, meaning the unofficial results are out.
After three workouts over three weeks, teenage athlete Mallory O'Brien and Saxon Panchik have unofficially won the worldwide fitness event.
Scores will be finalised on March 18.
There are cash prizes for the top five male and female individual athletes in the Open, with first place being awarded $15,000 USD.
With her unofficial victory, Mal O'Brien has become the youngest ever athlete to win the CrossFit Open at just 18. The record was previously held by Annie Thorisdottir, who won the global competition in 2011 at the age of 21.
O'Brien was crowned Rookie of the Year at the 2021 CrossFit Games and recently made the move to train with 5-time Fittest Man on Earth, Mat Fraser. She won the first workout of the 2022 Open overall and placed second the following two, a handful of seconds behind Tia-Clair Toomey each time.
After being beaten by Justin Medeiros during the 22.2 CrossFit Open live announcement, Saxon Panchik came out victorious overall at the end of the Open. He finished 3rd, 13th and 9th in each workout respectively.
Panchik also recently changed training locations and is currently training under PRVN Fitness with 5-time Fittest Woman on Earth, Tia-Clair Toomey.
2022 CrossFit Open leaderboard
The (unofficial) results of the CrossFit Open are:
| Placement | Women | Men |
| --- | --- | --- |
| 1 | Mallory O'Brien | Saxon Panchik |
| 2 | Tia-Clair Toomey | Matt Poulin |
| 3 | Haley Adams | Justin Medeiros |
| 4 | Laurie Clément | Colten Mertens |
| 5 | Brooke Wells | Phil Toon |
| 6 | Emma McQuaid | Victor Ljungdal |
| 7 | Alexis Raptis | Jay Crouch |
| 8 | Ellie Turner (joint 7th) | Scott Tetlow |
| 9 | Andrea Solberg | Cédric Lapointe |
| 10 | Jamie Simmonds | Dallin Pepper |
Have a look at the full CrossFit Open leaderboard, including results for other divisions, here.
CrossFit Open: what's next?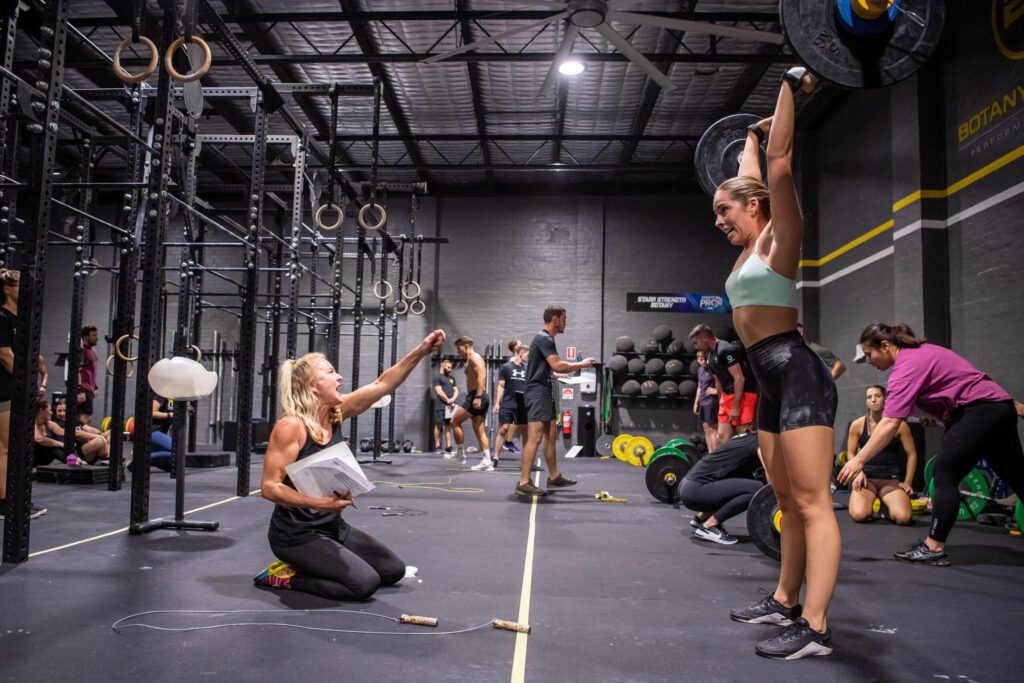 After the Open leaderboard is finalised on March 18, top athletes across all divisions will advance to Quarterfinals (which being on March 24 for Individual athletes, April 7 for Teams, and April 21 for Age Group athletes) or Semifinals for Adaptive athletes (scheduled for June 2).
The top 10% individual athletes from each continental region will advance to the online Quarterfinals. The 10% is set based on the total CrossFit Open registrations after the conclusion of workout 22.1. Equally, based on Open finish rank, the top 10%* (or a minimum of 200 athletes) of age-group athletes worldwide in each age division will qualify to compete in the Age-Group Quarterfinal.
Read more: Dates for the 2022 CrossFit Quarterfinals, Semifinals and CrossFit Games
Noteworthy storylines from the CrossFit Open
Tia-Clair Toomey wins two workouts
After announcing she hadn't trained specifically for CrossFit in the three months leading up to the Open – she was busy helping Australia qualify for the Winter Olympics in the sport of bobsleigh – Tia-Toomey still went and won two of the three Open workouts.
As things stand, Toomey will not only comfortable made the top 10% in her continental region, but will finish 2nd overall and take home a healthy $14,044 USD (2x $2,022.00 for her two first place finishes + $10,000 for finishing second overall).
Every time you think the Australian athlete couldn't get more impressive, she goes ahead and proves you wrong.
Brooke Wells secures personal best Open finish soon after severe elbow injury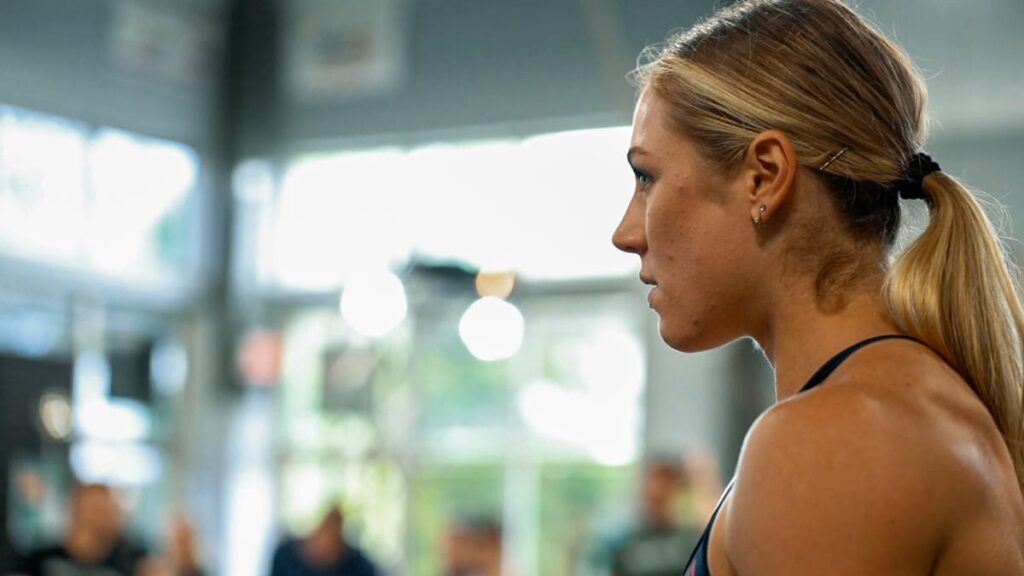 While results are unofficial and Wells' exact position might still change, it preliminarily seems like she has secured her best ever CrossFit Open finish, ranking 5th.
Regardless of exact placement, it's impossible not to look at her performance without being impressed. The American athlete dislocated her elbow during the 1-rep max snatch event at the 2021 CrossFit Games. She posted positive updates since that fateful day in August and she is back among the best women in the world only six months after surgery.
Kristin Holte is still one of the best in the world despite retirement
Holte announced she'd changed her mind about competing in the Open a few days before the competition was set to start.
"I said that I would not do the CrossFit Open this year because my ego couldn't stand not being able to perform like I have in the past," she wrote. While she assured followers she hasn't changed her mind about retirement, the Norwegian athlete needn't have worried about a lower performance: right now, she sits in 33rd place worldwide.
Injured athletes are back in full force
A handful of athletes had to skip last season following injury, but at the conclusion of the 2022 CrossFit Open it seems like they are back and back in full force. A prominent example is Kiwi athlete Jammie Simmonds (previously Greene), who is currently ranked 10th worldwide, but top athletes Sara Sigmundsdottir, Willy Georges and Zack George are also high on the leaderboard.