Protein is one of the fundamental nutrients our body needs, but there is a misconception that a protein-rich meal or snack is limited to protein bars or a meat dish. In reality, you can even make delicious desserts that are equally abundant in protein. So, what are these desserts that can easily turn into protein treats?
Cheesecakes, banana bread, and chocolate pudding are all viable options for a protein-rich dessert. Similarly, protein pancakes are a fantastic way to start the day.
A dessert is only as healthy as the ingredients you use to make them. So, in this article, we are going to look at terrific recipes for popular desserts that are packed with both with flavour and nutrients, especially protein.
7 Desserts that can easily turn into protein treats
Cheesecake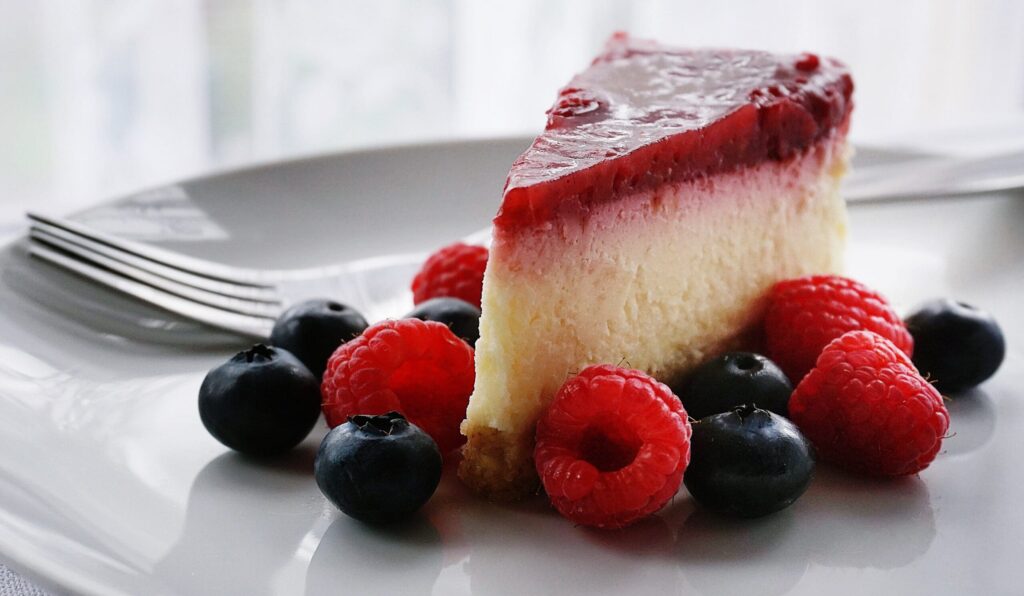 A smooth and creamy cheesecake is the perfect partner for a nice cup of tea on a lazy afternoon. And you can easily turn it into a high-protein meal at the same time. Here is how:
Use nuts and butter for the base. Nuts are a great source of plant protein. In this regard, peanuts are your best choice as 100 grams of peanuts contains 25 grams of protein. Almonds and black walnuts are also great options.
What is more, adding nuts to your cheesecake will give it some crunch.
Try using almond butter instead of regular butter as well. This is because almond butter is much more abundant in protein. So, if you use almond butter for the base of your cheesecake, you will get a rich and moist cheesecake that is packed with protein.
Cheesecake usually utilizes eggs. Eggs are a staple of many nutritious diets and one of the main reasons is their high protein content. In baking, eggs also serve the function of giving the confection a structure and making it richer.
Cheesecake wouldn't be cheesecake if there weren't any cheese. Instead of a high-fat type of cheese, opt for cottage cheese. Cottage cheese is very light and fluffy, but it's also a good source of protein. In 100 grams of this cheese, you will find 11 grams of protein.
When you are looking for a topping to go with your cheesecake, try a large scoop of Greek yogurt. This is a great choice in terms of taste and nutrition. One ounce of this yogurt has about 2-3 grams of protein.
---
Coconut Cookies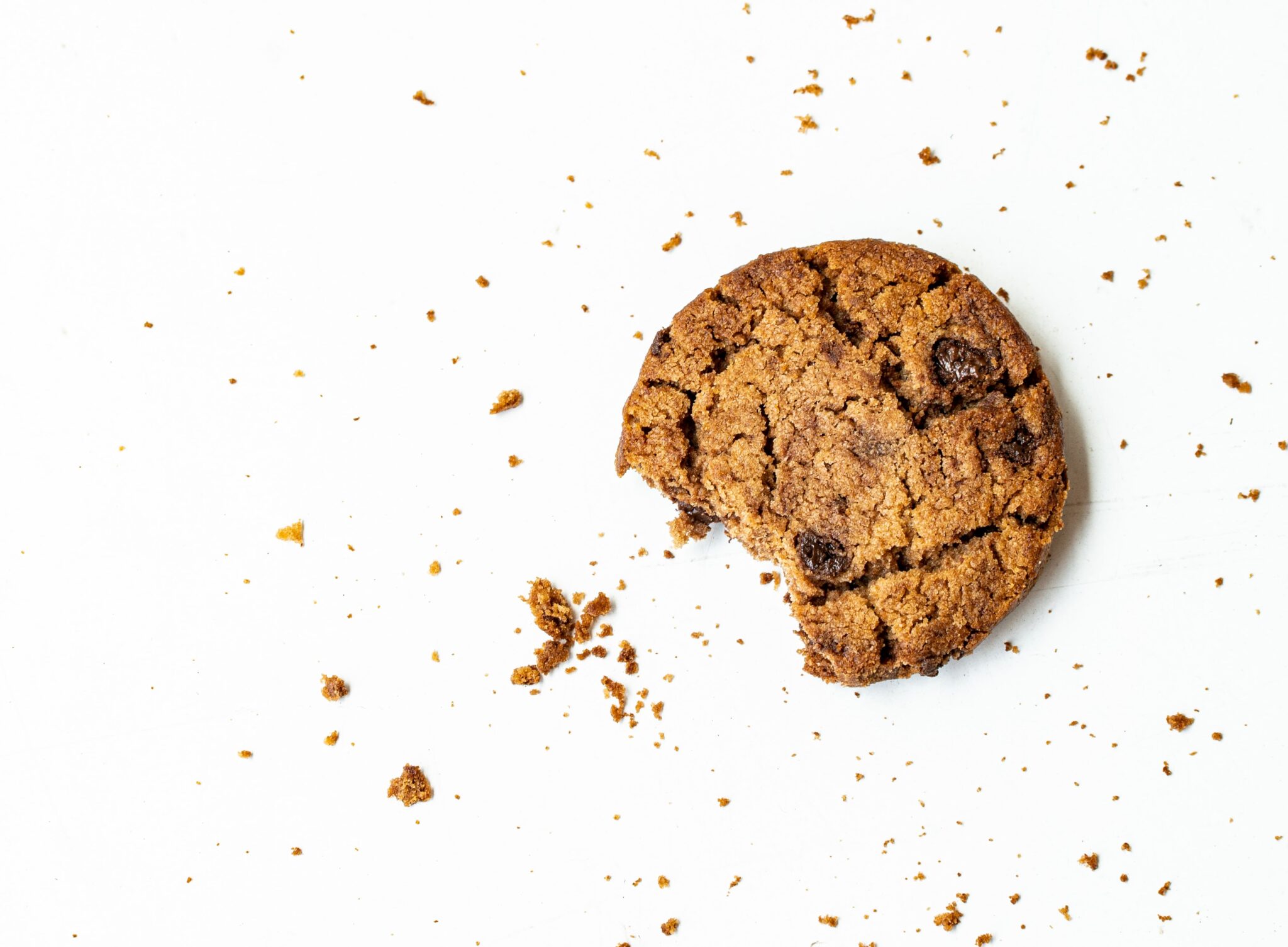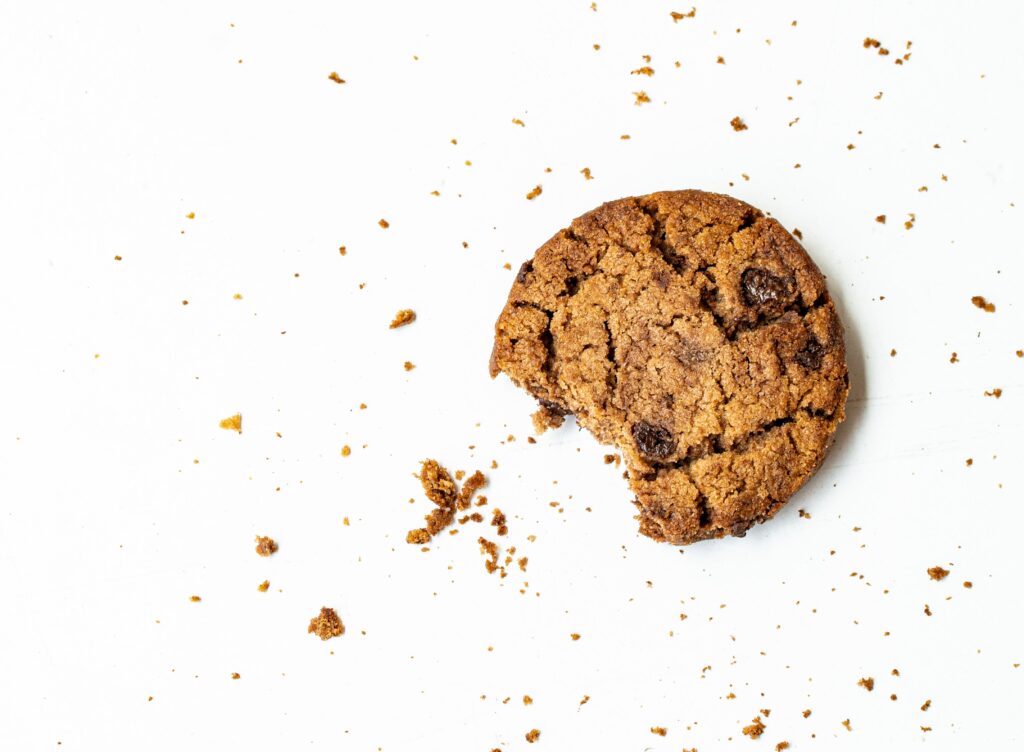 Coconut cookies are chewy, nutty, and sweet; perfect for the summertime. With some adjustments, you can make coconut cookies into a nutritional dessert.
Protein powders are nutritional supplements you add to different meals to increase their protein value. Whey protein powder is one of the best choices for it, as almost 78% of its dry weight is protein.
Therefore, add a scoop of whey powder to the cookie dough instead of regular flour. You can use vanilla or chocolate depending on your preference. The powder will make the cookies chewy as well. You can replace the rest of the flour with almond flour.
---
Banana Bread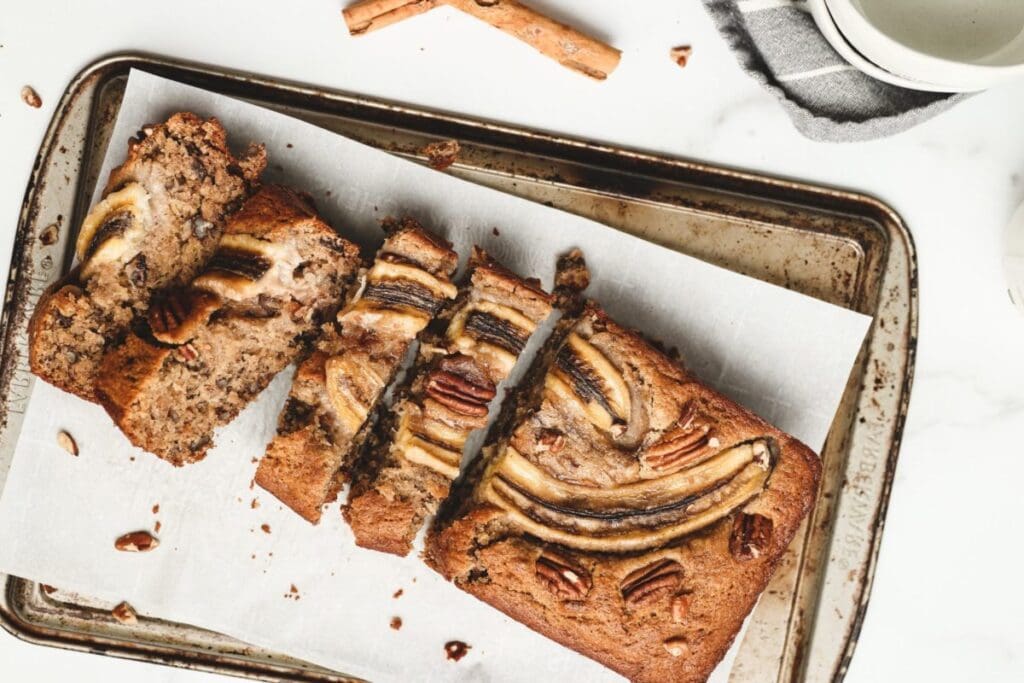 Banana bread is a tasty yet simple dessert to make. And here is how you can make it protein-rich.
Compared to regular flour, almond flour has a couple of advantages. First, it brings a nutty flavour to any baked good, while regular flour has a neutral effect on the overall taste. Second, almond flour has much more protein. Only 100 grams of almond flour has 23 grams of protein compared to the 10 grams in all-purpose flour.
You can replace some amount of flour with whey protein powder as well. This protein supplement goes well with your baked goods. And they come in a variety of flavours, including banana flavour – ideal for banana bread.
In addition, banana bread needs eggs to make it rich and thick and eggs are jam-packed with protein. So, if you want to make very rich banana bread in protein value and taste, add one or two extra eggs.
---
Protein pancakes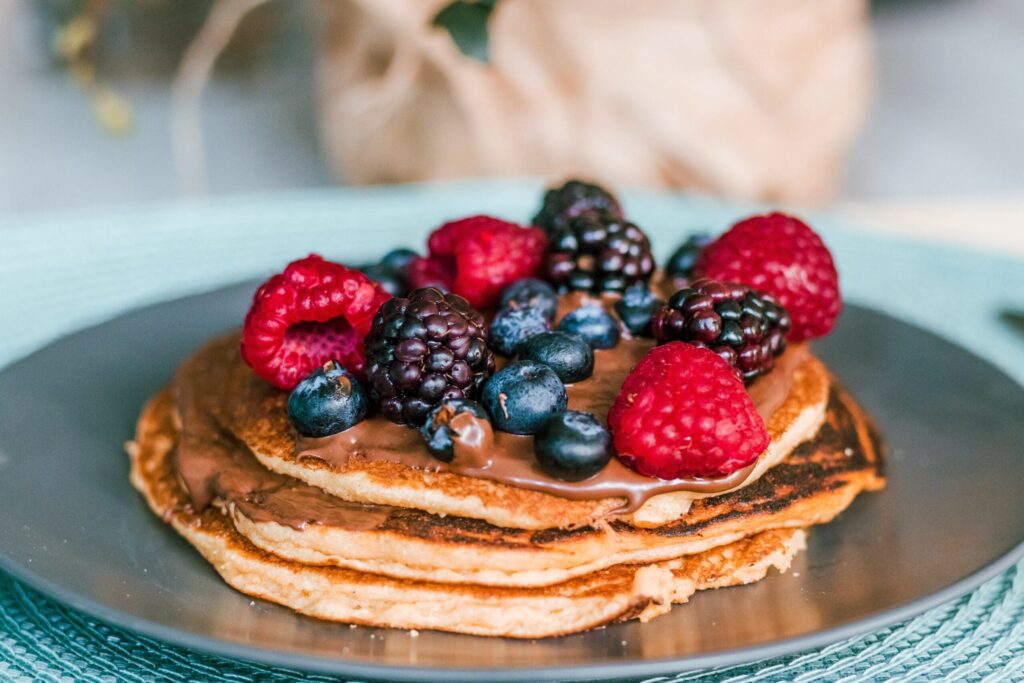 They say breakfast is the most important meal of the day. And healthy and nutritious pancakes are a great way to start the day. They are terrific as a meal before working out not only through their taste but as a good source of energy as well.
Equally, they taste amazing after a workout as a protein-rich meal helps your body recover.
There are three main ingredients in protein pancakes, and those are eggs, whey powder, and oats. Eggs make your pancakes high in protein, but also hold everything together.
To increase the protein level of your pancakes, add a scoop of whey powder. You can use different flavoured whey powder, but I suggest cookies & cream, vanilla, or buttermilk.
Oats are a well-known ingredient in fitness diets. They go great with pancakes and raise their protein value.
---
Pudding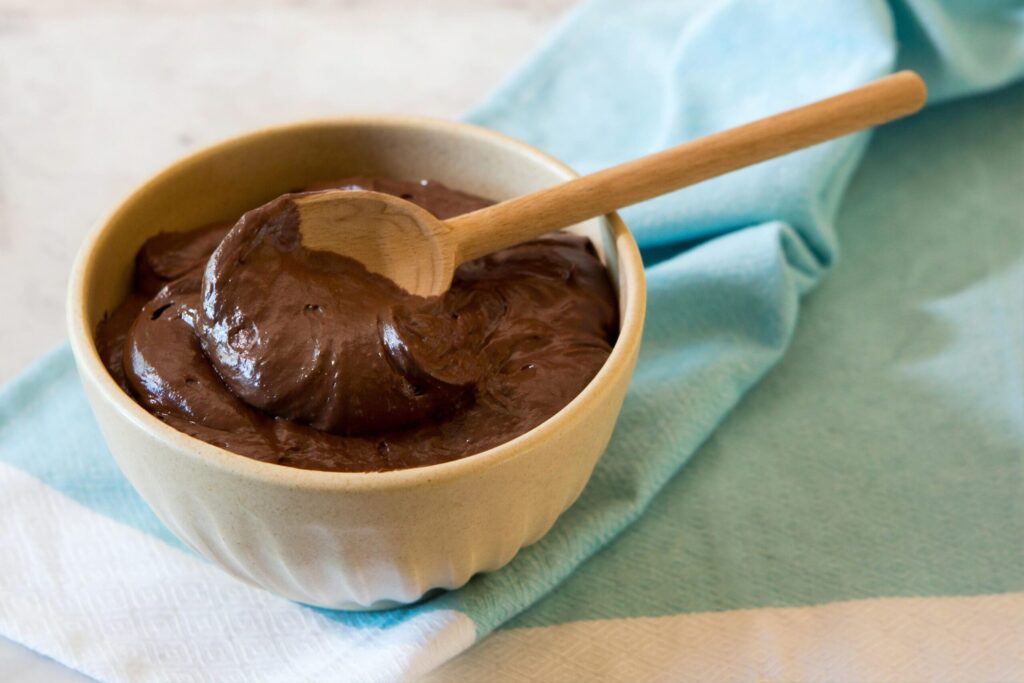 You can easily make a homemade protein chocolate pudding using only three ingredients: 1 scoop of chocolate-flavoured whey powder, 4 cups of low-fat milk and 1 teaspoon of cocoa powder.
To make this dessert, mix the dry ingredients together, then add ½ cup of milk and mix well. Bring the rest of the milk to boil. Remove the milk from the stove and add the chocolate mixture while constantly stirring. Put it back on the stove until you get a smooth pudding.
---
Tiramisu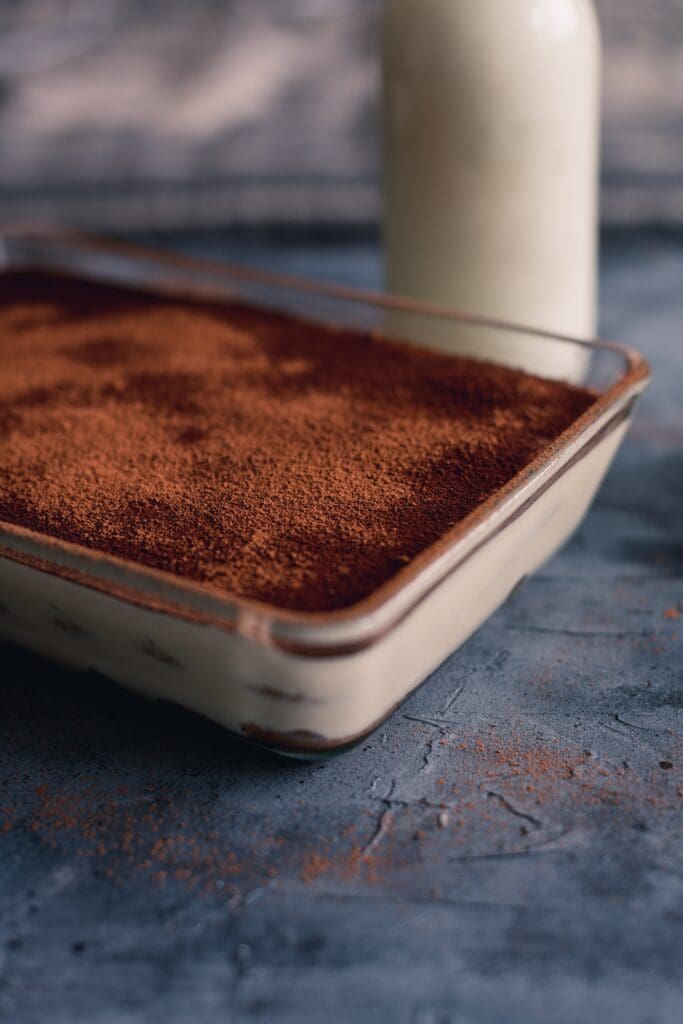 Who doesn't like tiramisu? This classic Italian dessert can be turned into a protein dessert as well. Just replace high-fat cheese with low-fat cheese, like cottage cheese or ricotta. These types of cheese are high in protein but low in saturated fat and calories.
To make it creamier add some Greek yogurt, nobody will be able to tell the difference.
---
Brownies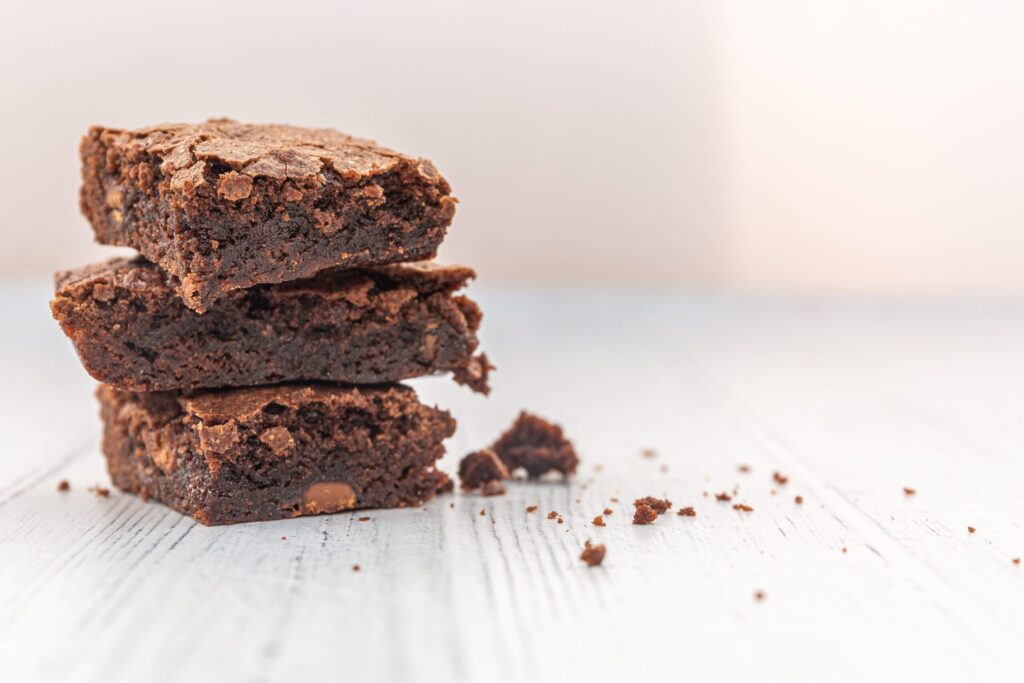 Brownies are like the ultimate decadent sweet treat. With a good dose of protein packed into it, you can enjoy delicious brownies without worry. So, here are some of the main ways you can increase the protein level in your brownies.
By now you should know that eggs are a great source of animal protein. Not only that, adding eggs to a brownie makes them significantly richer and denser, which is perfect for people who love fudge brownies.
If you want to infuse more protein without making the brownies thicker, you can add just the egg whites, as egg whites will help to make the brownies a bit lighter.
Just like with our previous recipes, I recommend using almond flour. Compared to regular all-purpose flour, almond flour has more than twice the protein content.
Replace some of the flour with chocolate-flavored whey powder and oat flour. Just be careful with how much powder you put in. Put in too much, and the brownies will be a lot more like gum. So, 1 scoop of powder for a batch of 12 should be more than enough.
When it comes to oats, they are a healthy option for multiple reasons, not least because they have plenty of protein. Oats are one of the most protein-rich grains out there. They have 17 grams of protein per 100 grams of serving.
---
Conclusion
Protein is necessary for all our diets, whether you are an athlete, a businessperson, or a growing teen. And protein-rich desserts are an excellent way of increasing protein intake without compromising on the taste.
Read more: 7 Ideal Calorie Deficit Foods
---
Who is the author? Laura is a frequent traveler who enjoys kickbox and hiking. She is especially curious about nutrition and cooking, and that's why she started the blog juliescafebakery.com