Hey Andrea can you tell us a bit more your back story?
I'm Andrea, I'm 39 yrs old, married to Raffaella since 2009. We have two amazing daughters: Miriam, 7 and Tea, 3 years old. We live in Turin, in Piedmont: a northern Region of Italy. I was born without my right femur bone and I walk, run and play with a prosthetic since I was 2.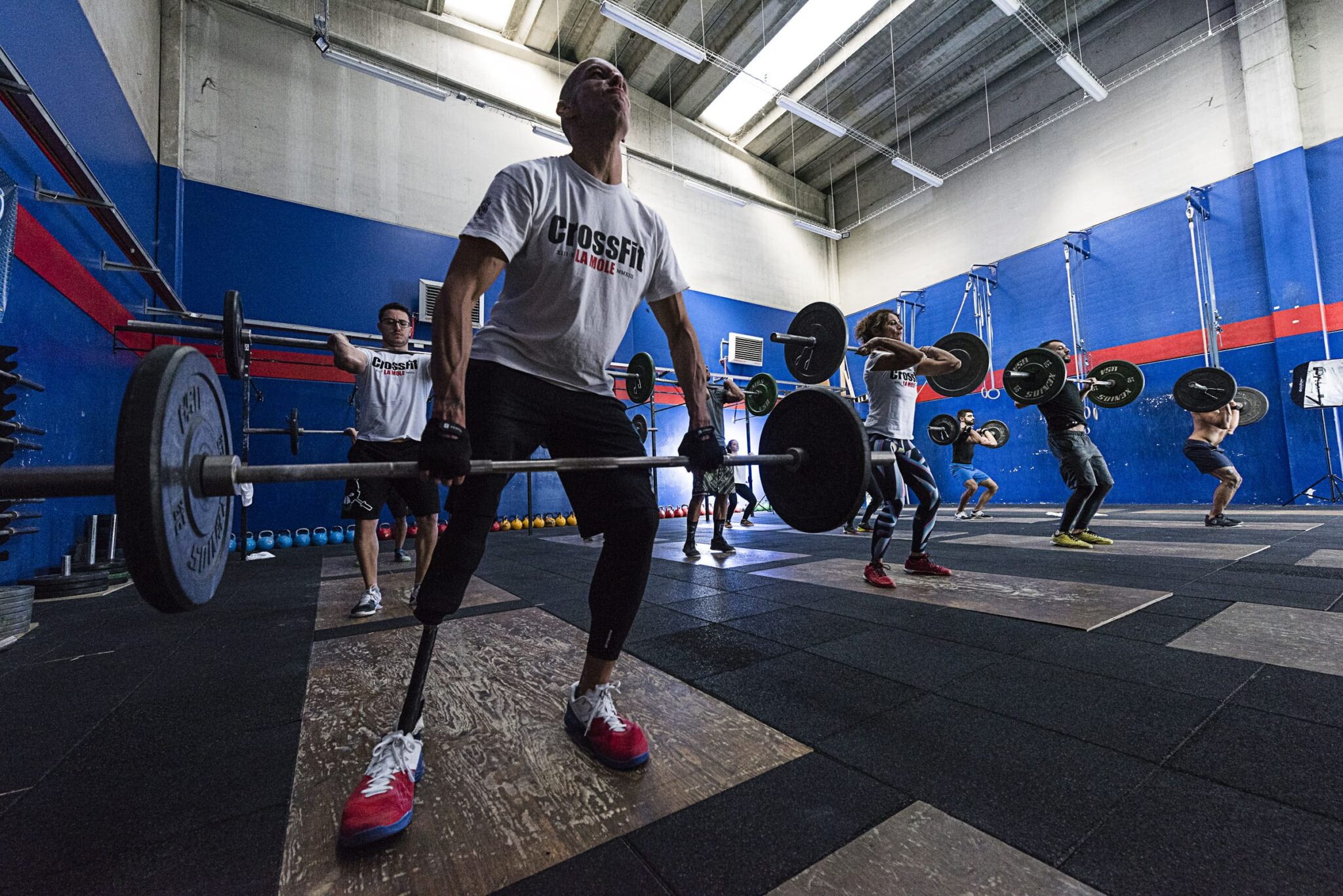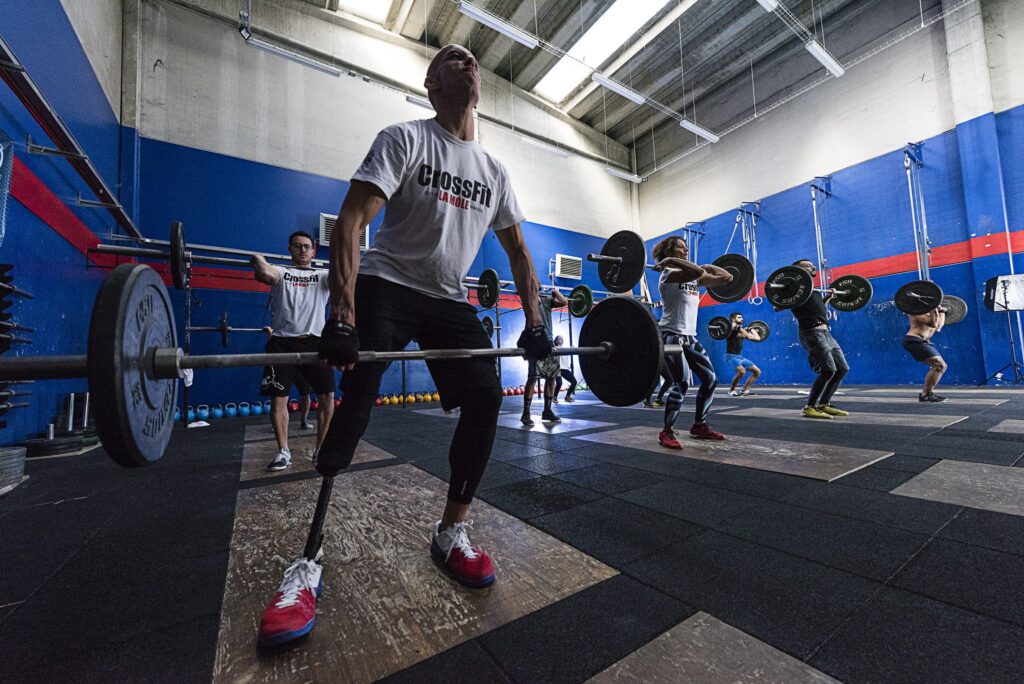 My life until I was 13 wasn't really satisfying: when I woke up, the first thing I thought about myself was my leg, my difference between me and the other people, my not-so-appealing exteriority. I was shy, I didn't like myself at all, I thought my leg was absolutely guilty for everything happened to me at that time. But, just as any other happy ending stories, a physical education teacher trusted me as anyone did before: he gave me a basketball, he taught me how to shoot, he explained me the rules of the game and I started playing as it was the only important thing in life.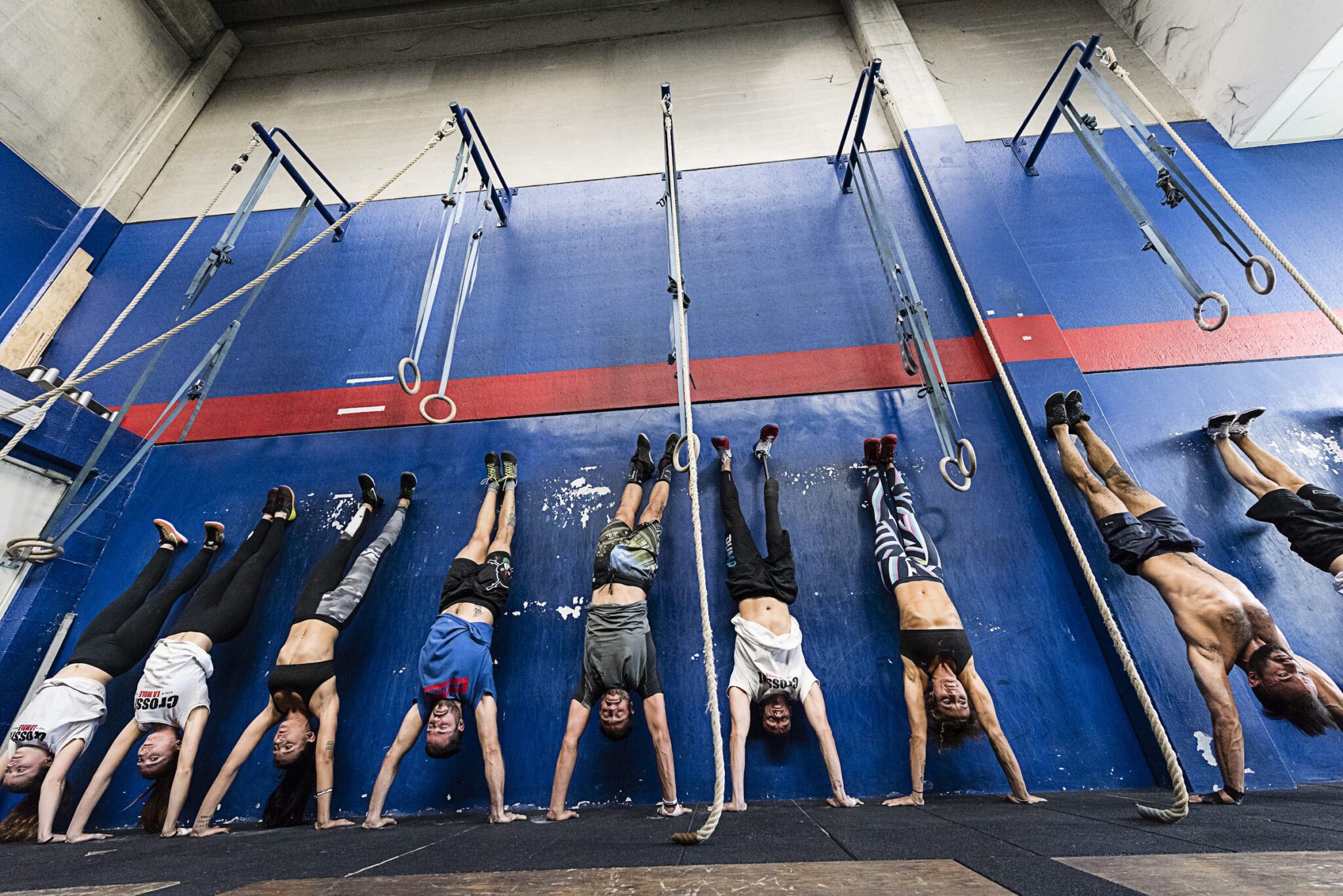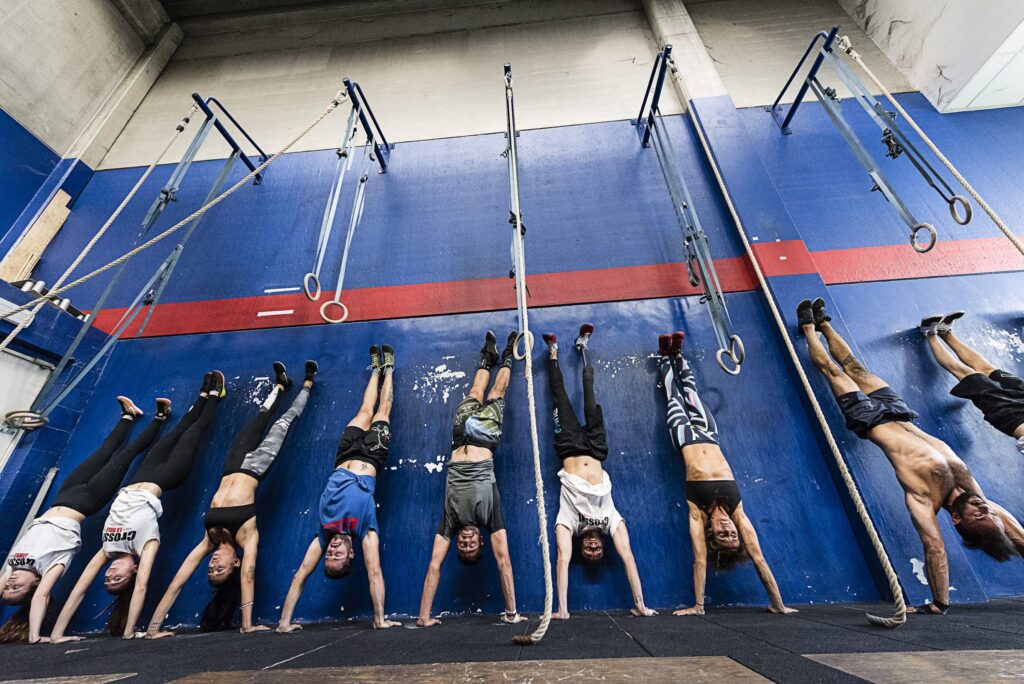 I started a journey that endured 24 years, until I was 37. I played day and night, all days, for hours and hours. When you play a sport, you don't think how many legs you have under your shorts: you're just trying to score, to defend, to win, to play. This kind of approach was contagious: it started to join every aspects of my life and I started to think different. Now, when I wake up in the morning, I do not think about what's missing: I think of everything else. The end of my career in basketball was playing alongside Marco Belinelli, Danilo Gallinari and Andrea Bargnani in the Italian National Team; we worked together to create a video called "Sport gives anyone a possibility". So, as the beginning wasn't so funny, I think the end was freakin' awesome!
And where do you train?
Two years ago, at 37, after 24 years of basketball, I thought it was time to start another journey. I would like to begin something completely different: I would like to prove myself again, starting from the deep, trying to put myself in a corner. I already know what CrossFit was but I had to stop with everything else, to start with it. So, in april 2017, I met my coach Luca Casciello, at CrossFit La Mole, in Turin. CrossFit was what I was searching for: a brand new challenge with myself, with my limitations.
How did you get into CrossFit?
Alongside basketball, in the last ten years I founded team Garpez: the first Italian quad-racing team of handicapped riders. We got involved in national and international races all around Europe and, to be in the best shape possible to take part to those races, we trained on tracks, of course, but also at the gym. I loved it but it was also a little bit annoying: I started watching CrossFit videos on the internet and I start wondering "What if…". So, when it was time to quit basketball, I decided to follow a friend of mine that made the same path one year before: I immediately fall in love with CrossFit.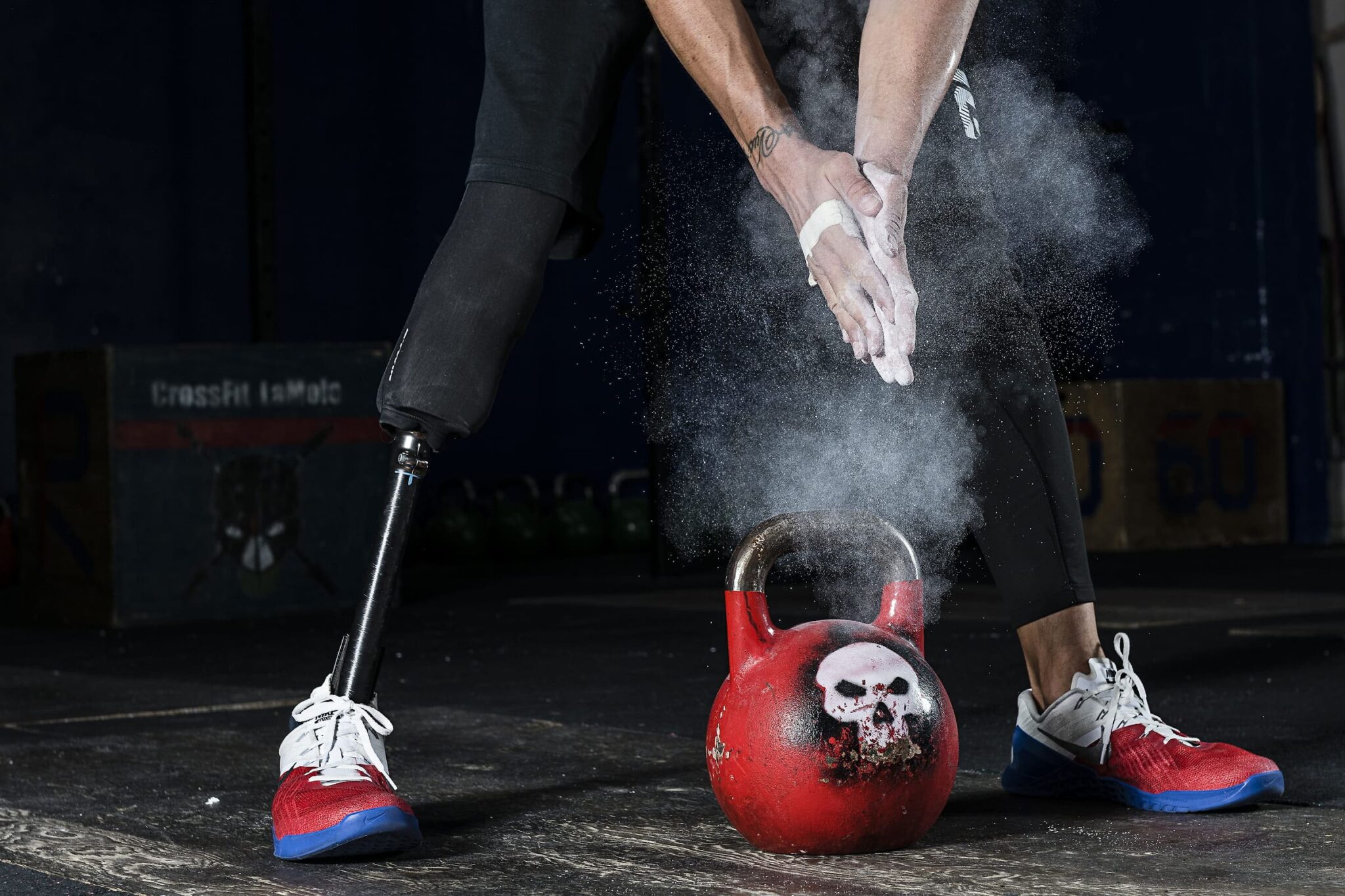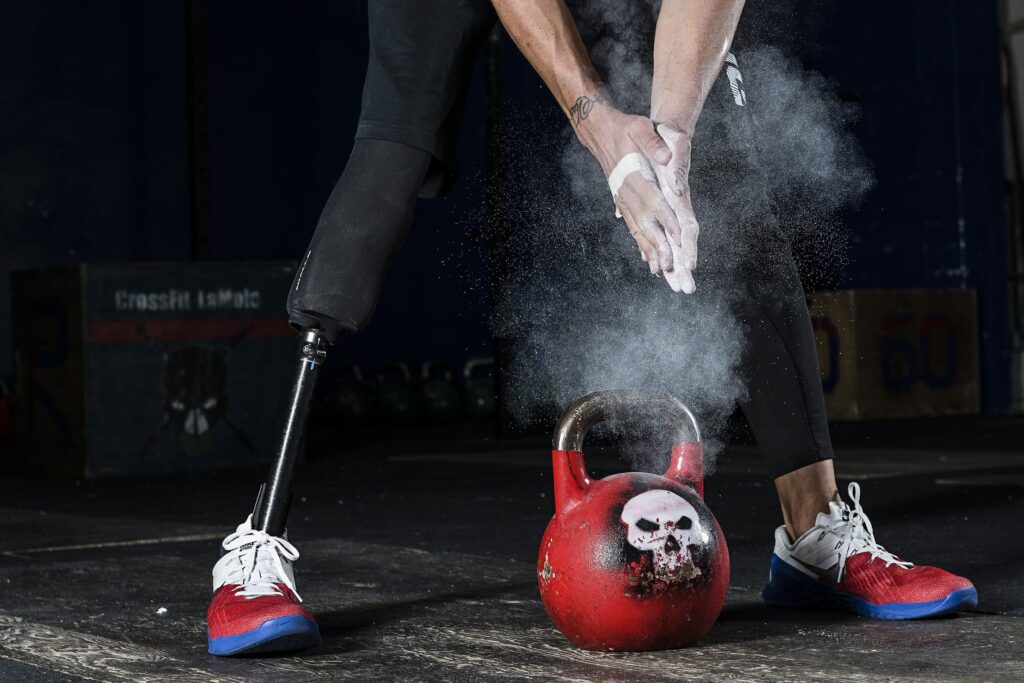 What is your biggest achievement in CrossFit?
For a CrossFit athlete, this question should be always answered: "the next one". After less than two years of CrossFit, when I look back to who I was and what I could do when I started, I can see so many results. Many things looked like semi-impossible, but with abnegation, sacrifice and – obviously – technique, I was able to do all the CrossFit skills, one after the other. But, if I look to the future, to what it's expecting me, I see way too many things to come.
I think that who loves CrossFit, loves this simple fact: it doesn't matter who you are, right now, you always can be better than today's version of you; you always can do more reps, beat yourself, be faster, stronger… Better. I know that doing what I love, I can be an example, not only for other crossfitters: if when you see me doing CrossFit you think "If he can do those hellish things, I can do it myself too!", well, I've really reached my goal. That is definitely my biggest, daily, achievement.
It is quite clear that you don't let anything hold you back, how do your coaches help you with adapting WODs?
When I first met with my coach, Luca, at CrossFit La Mole, he told me: "Well, Andrea. I do not have any idea of how to do with you because it's the first time I have a one-legged athlete in my box. But, I'm well prepared and we have enough will and passion to study, adapt, create, try, fail and correct. It would be hard, sometimes it won't be nice, but we can reach great stuff, working together".
It was easier than we thought. Some adaptations are hard but simple: most of the barbell skills come with a pistol, I can run, I can row with one leg, I can destroy myself on an assault-bike with only three limbs out of four and my missing leg doesn't affect so much in the gymnastic part of the wods. If you have 100 kg on a Back squat 8RM exercise, my pistol-version of the back squats could be done with 50: we can maintain the original stimulus, adding some challenges from balance, for instance.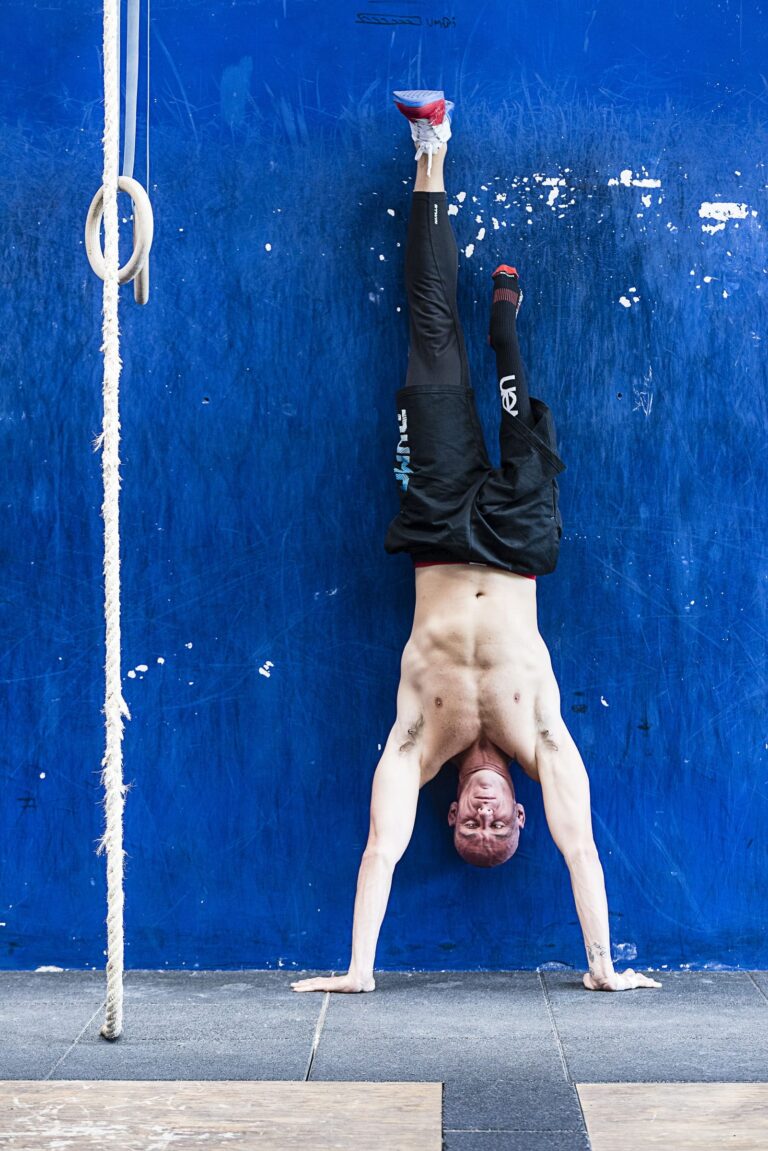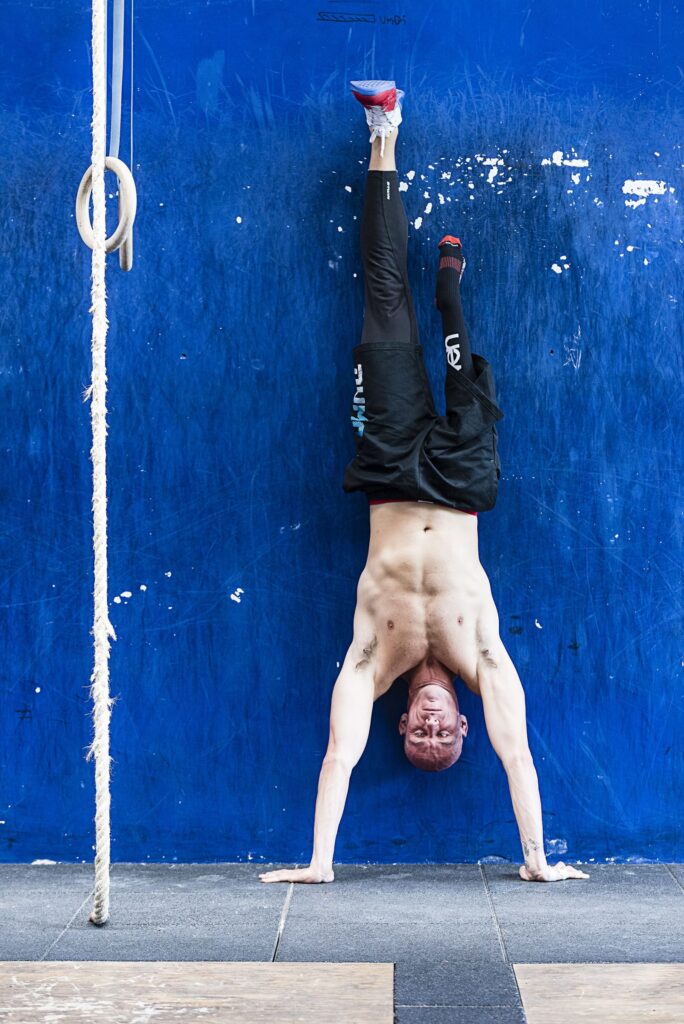 But the best thing is the social one: CrossFit is inclusive, I train with able-bodied guys, we push ourselves together. This is great and it's the only one sport that allows that.
How would you explain the difference between scaling and adapting a workout?
Essentially, we can say that scaling is about "doing the same exercise, lighter than prescribed": it's an easier version of the original movement, maybe something that could represent the progression to reach the final goal of the RX'd. Adapting is different: is, in simple words, like giving the athlete the opportunity to reach the same goal, with the same stimulus, using another way or a different approach, a different movement.
My pistol-overhead-squats are the adaptation of the overhead squats: I maintain the same stimulus, I use less weight than the RX'd version, but with only one leg, for me, the movement is not lighter or easier. I love the term "Adaptive": it's really inclusive and it's more than a word. It means you can work with handicapped people but also with temporary injured people.
https://www.instagram.com/p/Bl75D7Zgd6X/
I love the fact that in CrossFit we are not defined by our bodies: we do not have "para-CrossFit" or "Handy-CrossFit" but just CrossFit. These are the rules, these are the skills and we have a map to adapt, scale and – obviously – adapt and scale together. The final goal of it is training together.
What is the toughest workout that you have ever done?
That's a no-brainer! The answer is: the very first one of my life! Five minutes AMRAP of 10 wall balls and 10 burpees: "welcome into the world of CrossFit!". I thought I was in a great shape, until that day: I laid on the ground for ten minutes, after that workout and my body ached for five days after that! When I think about that wod, I smile, right now, considering what I'm able to do today, but… We all have to start somewhere!
What tips would you give to Crossfitter that are nervous about competing for the first time?
My only tip is to not think about winning or losing. Just focus on the effort: it doesn't matter how you finish, forget rankings. Those are Games' athletes goals. For all the other tons of competitors around the world, there's just one thing to know: the competition where you don't learn anything about you, it has not been yet invented. It doesn't count in which position you end the game: you'll go home richer, stronger, smarter, more experienced than when you first arrive.
Remember what Mandela said: "I never lose. Sometimes I win, sometimes I learn".
What are your future goals in CrossFit?
Expect the unexpected… CrossFit is giving me something new on a daily basis. Every day is a surprise, a fail, a brand new success: I'm thinking about becoming a coach, a trainer, I think my handicap could be an opportunity for my future athletes: I would love to be a kids' coach, because with my experience, my example, we can also teach parents that CrossFit isn't dangerous but it could be a great opportunity for tomorrow's athletes.
Think about a one-legged coach who do all the movements you do, who never say "I can't do it": I know I can be an inspiration, a source of motivation, just naturally doing what I love to do. So, why do not "use" my body to inspire a new generation of athletes, not necessarily the "adaptive" ones?
Has CrossFit helped you in any other areas of your life, outside the Box?
CrossFit is not just a fitness thing. It's mental-first. Everybody, on a physical basis, can practice CrossFit. I don't think that anybody can do it, mentally.
https://www.instagram.com/p/BocIxHGCzgV/
It's a matter of behaviour, approach, hustle, challenge with yourself. But if you try you'll never escape from one, fundamental, emotion: your ability to overcome limitations. CrossFit has taught me that practice and technique can bring you everywhere you want. Every single result, inside the box, has a counterpart in the real world, outside the box. I'm talking about self-confidence: when you can do something hard inside the box, your brain "clicks": you start to believe in yourself a little bit more than the day before and this reflects on everything you do outside the box.
What do you think about all the recent changes to the 2019 CrossFit Games season?
I've followed with so much interest the two past editions. I've really appreciate the effort CrossFit Inc. has put in the show, to involve as many people as possible. But I think that changing a formula fits the spirit of CrossFit: be prepared to the unexpected. So, I think that some rules had to be changed, starting from the Regionals.
Now, many of us can challenge the future Fittest on Earth or other Games' participants, during the CrossFit sanctioned events. Start from the basis, never forget where you started: this increase the relationship between CrossFit Inc. and the athletes.
https://www.instagram.com/p/BnAs934nz0y/
If you could coach a CrossFit world dream team (2 male athletes, 2 female athletes) who would you pick and why?
Sounds like the NBA Draft! Well… With the first pick I would love to select Tia Clair Toomey. She's a winner. She knows how to win, she always fight until the end so I think she could give the team the best mentality. With the second pick I would have Brent Fikowski in my team. For the opposite: he's born in the worst generation ever, because of Rich Froning and Mat Fraser. But he's a heck-of-a-competitor, he never lose his smile: this reminds us to the real spirit of the Games and of CrossFit.
Never let the competition steal your spirit.
The third pick is for Laura Horvath. She's young and she is hungry. You can see it in her eyes, she wants to win, she wants to prove the world that you can be the youngest in the field and compete against anyone. I think that when you give a young talent the opportunity to train with older winners, you give both a possibility to grow. My last pick sounds like a dream: I'll give it to an Adaptive Athlete, such as Kevin Ogar. You have 3 athletes that maybe have not so much to learn, but when you give them the possibility to see a special effort, you're automatically saying "when you think you've given everything, now watch him and start doing it again. You'll improve again and again". Of course, I think that a similar pick should be great also for Kevin, for a movement, for a scene, for the inclusion we always aim and, of course, because he is one of the strongest athlete I've ever seen. Period.
If you could program one event for the 2019 CrossFit Games that you would love to watch, what would it be and why?
I would love to see something combining everything: gymnastics, weightlifting, metcon and… extra stuff, such as another sport. Think about a 20 minutes AMRAP workout with 20 ring dips, 40 thrusters, 60 cal row, 10 basketball free throws… Ok, ok, I'm joking, but: sure, you will enjoy yourself watching your favourite athlete struggle in something you're strong… Once in your life!
One book that you recommend everyone should read?
"Relentless", Tim Grover. He has been a mental coach before mental coaches. A strength coach before trainers. He had (and has) the full package. He gave Michael Jordan, Kobe Bryant and Dwyane Wade the possibility to unlock their full potential. This book is a milestone for every athlete of any sport: if you feel in need of a key to unlock your competitive spirit, this book is full of right words, related to real facts.
One exercise that should appear more in CrossFit Workouts?
"Give me a Pistol and I will lift the world up!" …Ha ha ha!
Thanks a lot Andrea, and best of luck with your training and competing in the future!