With the leaderboard set in stone, it's official — Annie Thorisdottir is back. The weight of the last year was heavy in Annie's emotional interview on the Colosseum floor following Event 15 of the 2021 CrossFit Games.
A visibly shocked Annie revealed the overwhelming difficulties she faced just to get to Madison, let alone finish third on the podium overall.
"Yes I won the CrossFit Games twice, and nothing will top the experience of winning for the first time," she said.
"And then making it back from my back injury was another extremely emotional moment but I wasn't even planning on being here. I didn't even know if I could compete."
Annie Thorisdottir's Comeback
The 31-year-old CrossFit veteran has been part of the competitive scene for over a decade, first appearing in 2009 at just 19 years old. She then went on to win the Games in both 2011 and 2012. However in 2013, her season was sidelined by a severe and incredibly painful back injury which meant she could not compete.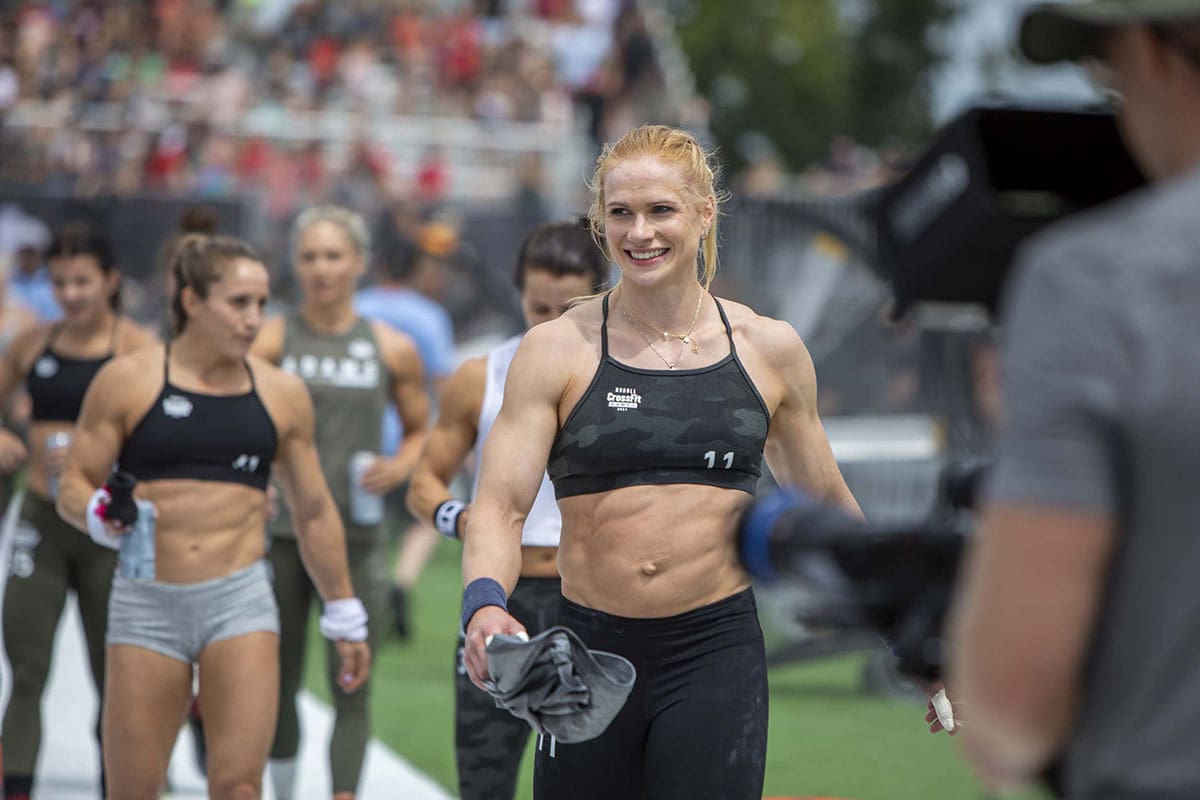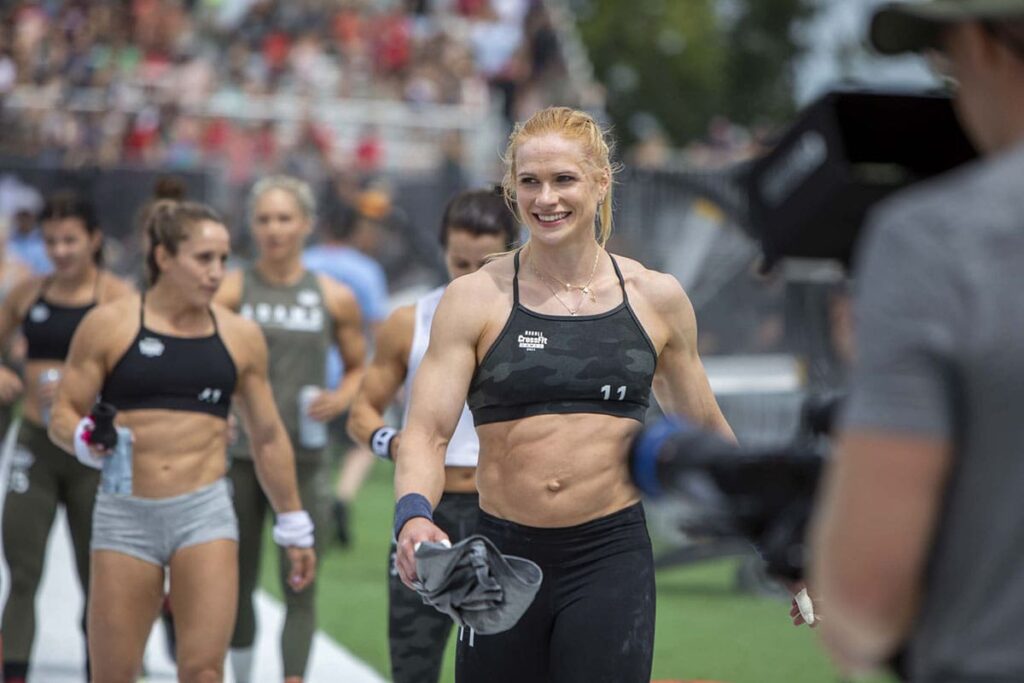 She also withdrew from the 2019 Dubai CrossFit Championship to have surgery for her heart arrhythmia.
In August 2020, Annie gave birth to her daughter Freya with husband Frederik Aegidius.
"I have probably had one of the hardest years of my life," she continued in her interview. "But I've also had one of the best years of my life at the same time."
After giving birth, Annie was very open about her mental health; struggling with extensive post-partum depression and body dysmorphia. She struggled to regain her confidence as an athlete, reaching out to fellow Icelandic athlete and friend Katrin Davidsdottir who helped her through some of those tough moments.
"About a month before the Games I wrote her a message like, 'Is there any chance we can talk, I'm having a really rough time.' After our phone call she sent me some of the workouts she'd been doing and some of the times so I could feel like I was actually competitive and could start trying to believe in myself again."
Throughout the 2021 season Annie continued to get stronger and stronger; she was 118th in the CrossFit Open, 9th in Quarterfinals, and finished third at the CrossFit Lowlands Throwdown Semifinal.
After strong finishes at the Games in Event 9, 14 and 15; it was Annie's incredible performance in Event 12 that had the Colosseum on their feet.
After failing her first attempt at the 200lb snatch in the final of the Event against reigning champ Tia-Clair Toomey, a stunned Annie Thorisdottir gave it one more shot, surprising herself and hitting one of the biggest lifts of her career.
"I try to be a strong role model and honestly we owe it to ourselves to do our best every single time. We owe it to ourselves to always try."
Annie also revealed what could have been another devastating set back to her CrossFit Games season — the death of her grandmother.
"This weekend was especially rough because my Grandma passed away on Friday," she said. "And Katrin has gone through the same thing and competed. So having her here meant the world."
Daughter of Thor indeed. Annie's comeback is hugely inspiring and we can't wait to see what she's going to do next.
"I'm sorry I'm crying," she finished before going to hug her husband. "I am really freaking happy right now."
Read More: How Much Money Did Athletes Win at the 2021 CrossFit Games?