It was a thrilling weekend for lovers of the Sport. Three Semifinals occurred and 29 athletes and 14 teams received their invitation to compete at the highest level in Madison at the 2023 CrossFit Games. And we had a few surprises along the way.
This past weekend, competitors from North America West, Oceania and South America went through 7 workouts to make their best attempt at going to the CrossFit Games this August.
As we mentioned earlier, Semifinals will have different Games-qualifying spots depending on the strength-of-field. The North America West handed out 19 individual invitations at the end of the weekend.
Who Is Going to the 2023 CrossFit Games
North America West
The biggest showdown was seen at the North America West packed with elite-level athletes competing side-by-side such as Justin Medeiros and Kathrin Davidsdottir.
The top 9 men and 10 women received an invitation after the weekend and our prediction was a bit off.
We touted Dani Speegle to get an invitation with ease, but she finished 2 points shy and in 11th, leaving her out of Madison this time. Another surprise was Moosbrugger finishing 33rd overall.
In the men's division, the biggest surprise was Justin Medeiros not featuring on the podium despite being the current Fittest Man on Earth and finishing on top at Quarterfinals. From our predictions, the one-off we got was touting Tudor Magda as a dark horse for the podium while he ended up 25th on the leaderboard.
Women
Alex Gazan – 538 points
Katrin Davidsdottir – 527
Arielle Loewen – 525
Christine Kolenbrander – 507
Bethany Shadburne – 504
Emily Rolfe – 465
Olivia Kerstetter – 457
Abigail Domit – 421
Baylee Rayl – 415
Kelly Baker – 415
Men
Pat Vellner – 612 points
Brent Fikowski – 569
Samuel Kwant – 564
Cole Greashaber – 528
Justin Medeiros – 519
Chandler Smith – 490
Nick Mathew – 472
Colten Mertens – 458
Cole Sager – 458
Teams
CrossFit Franco's Misfits – 555 points
CrossFit Invictus – 555
CrossFit Omnia – 555
CrossFit Kilo II – 528
Koda CrossFit Redemption – 486
CrossFit Invictus Unconquerable – 483
Rhino CrossFit Dawgs – 444
CrossFit Invictus Sea of Green – 432
Einhorn CrossFit Ascend – 417
CrossFit Believe – 364
Torian Pro – Oceania
The two most famous female athletes from the region did not compete this weekend. Both Tia-Clair Toomey and Kara Saunders got pregnant last year and have dedicated their time to the new addition to the family instead of CrossFit competitions.
With only 3 spots available, it was up for grabs for both men and women to start planning their flight to the United States during the summer.
The women's division was incredibly difficult to pinpoint to a favourite and we guessed 2 out of 3 who could come out on the podium. Katelin Van Zyl, despite finishing 1st during Quarterfinals, did not manage to get her comeback to the Games.
In the men's division, Ricky Garard had to pull out weeks in advance as he had a mountain bike accident and his season was cut short. BOXROX predicted that Jay Crouch would win, and we got that one right. Our dark horses pick completed the podium this weekend.
Women
Ellie Turner – 592 points
Jamie Simmonds – 568
Emily de Rooy – 556
Men
Jay Crouch – 600 points
Bayley Martin – 554
Jake Douglas – 531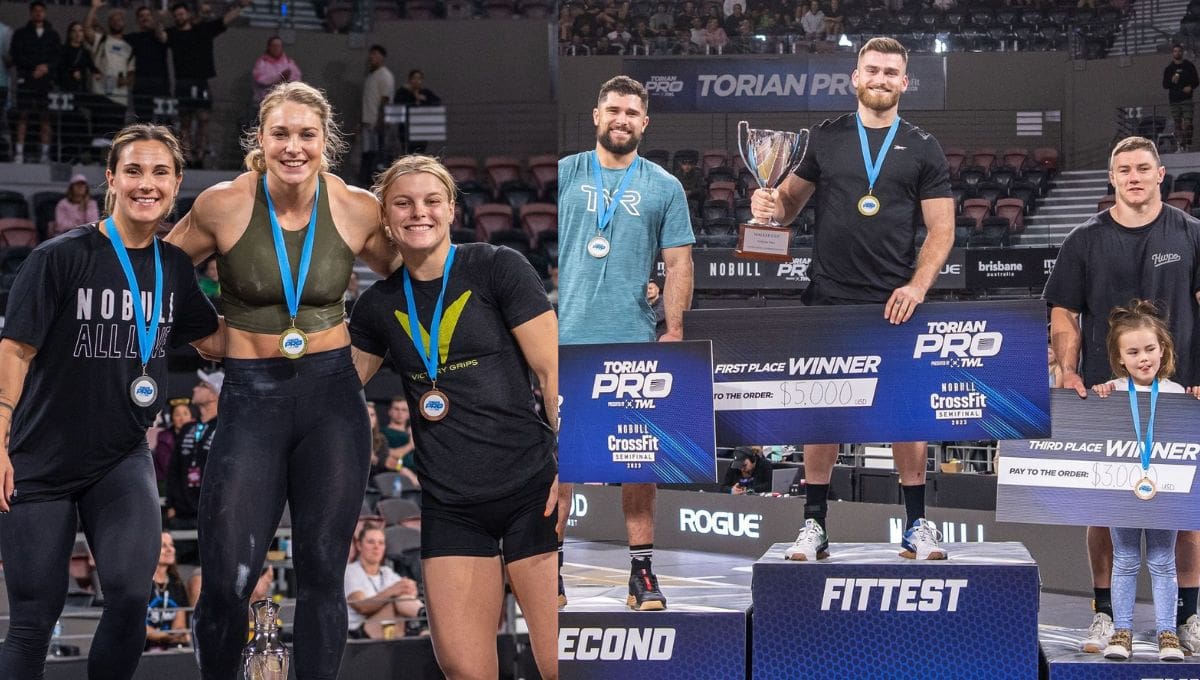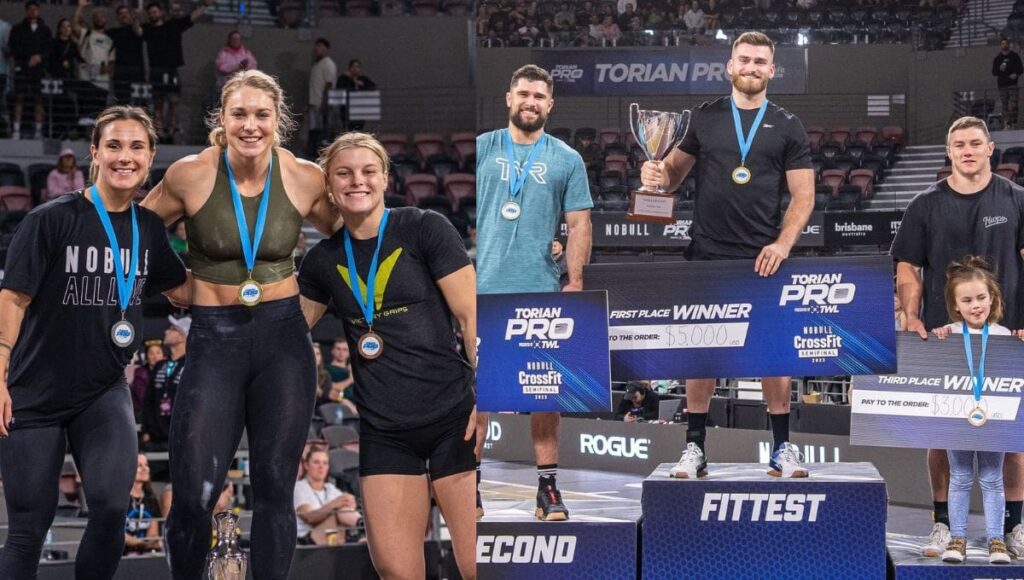 Teams
CrossFit Torian Mayhem – 585 points
Plus64 CrossFit 64Army Endgame – 570
PFC CrossFit 3076 – 505
South America – Copa Sur
Copa Sur was held in Rio de Janeiro this year and all eyes were on Guilherme Malheiros, the Brazilian athlete who took the CrossFit world by storm two years ago after finishing 7th with impressive lifts at the Games. The following year he finished 10th overall in Madison and everyone, including BOXROX, had written him off as a guarantee for a Games comeback this year – we were all wrong.
With only 2 spots awarded for both men and women, the competition was down to the last workout to know who would come out on top. To have an idea, none of our predictions got through in the men's division, but at least we got the women's winner correctly.
Women
Victoria Campos – 616 points
Alexia Williams – 600
Men
Kaique Cerveny – 660 points
Kalyan Souza – 644
Team
Templo SA CrossFit Blacksheep Treta – 535 points
Who else surprised you this weekend at Semifinals?