This article will highlight all the incredible benefits of the strict press, a tough and exceptionally effective upper body barbell exercise.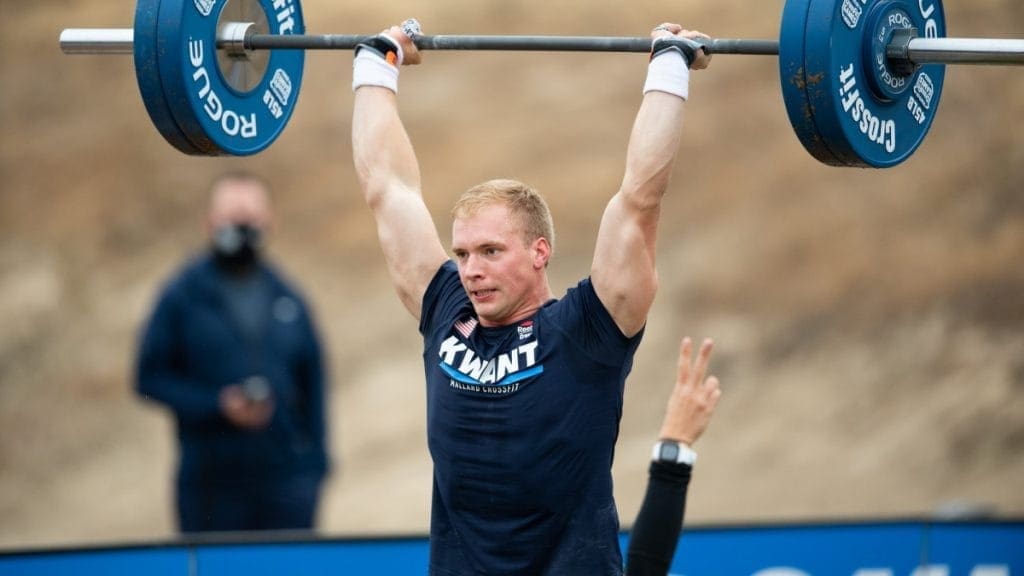 The strict press is a great exercise for improving upper body strength and building muscle. It can also help you improve your posture, and it's an excellent addition to any workout routine because of its wide range of benefits.
1. Benefits of the Strict Press – Work your Posterior Chain
The posterior chain is a group of muscles that run from your lower back down to your calves.
These muscles are important for movement and posture, and they're used in almost every exercise. The strict press is no exception: you'll use your posterior chain to lift the weight overhead by bracing the core and extending power up through the arms, with feet shoulder-width apart or wider if comfortable.
2. Benefits of the Strict Press – Build Upper Body Muscle
A strict press is an effective way to build upper body muscle mass and muscular endurance.
It can improve your posture, balance and coordination.
3. Benefits of the Strict Press – Increase Upper Body Pressing Strength
One of the most important benefits of the strict press is that you will be working your upper body through a full range of overhead motion.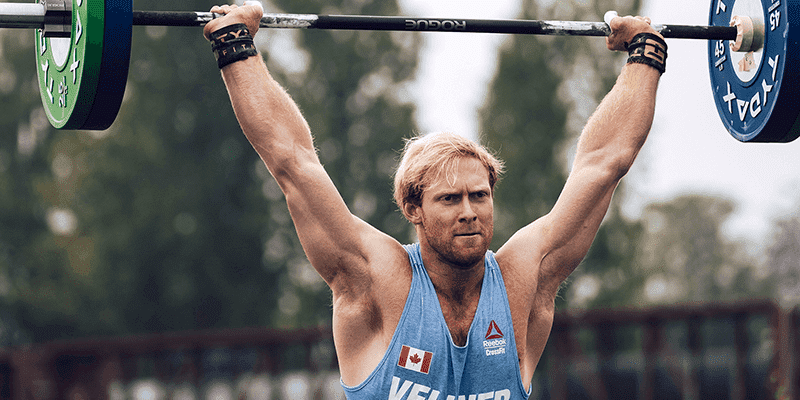 A heavy load must be taken from a dead stop position and propelled overhead. It requires both optimal technique and brute strength.
4. Benefits of the Strict Press – Optimise your Shoulder Health
The strict press is a fantastic exercise that can help you improve your shoulder health. It increases shoulder stability, mobility and strength all at the same time.
It's also great for improving posture and preventing injury to your shoulders.
5. Benefits of the Strict Press – Build an incredible physique
The strict press is one of the most effective exercises for building a powerful and aesthetic physique, but it isn't just about your shoulders.
When you use the strict press to increase muscle mass in your arms and chest, you'll also be improving strength in your back muscles as well.
This means that when you add this exercise into your workout routine, there's no way not to see results!
The strict press strengthens all of the major muscles in your upper body—such as pectorals (chest), deltoids (shoulders), trapezius (upper back), biceps brachii (front of arm) and triceps brachii (back of arm).
6. Benefits of the Strict Press – Strengthen your Core
Your core is the centre of your body, and it's responsible for many things.
It helps you maintain balance and stability throughout your entire body.
It supports your spine, and it contributes to good posture by keeping your shoulders back and hips forward when you're standing or sitting upright.
Your core also helps with breathing, as the diaphragm is one of its main muscles. A strong core can help you take deeper breaths when performing physical activities like lifting weights or playing sports.
Finally, a strong core can prevent injury: if an athlete has developed enough strength in their abdominal muscles (the "six-pack" muscles), they will be able to better withstand impact from falls or collisions during gameplay.
The Benefits of the Strict Press are many and Varied
strict press strengthens your shoulders, your core, and even improves your posture.
It is a challenge to lift heavy weights in this way, which means you will be working out with greater intensity than usual.
This makes the exercise itself a great way to build upper body pressing power.
Muscles of the Shoulders and Arms
The shoulders and arms are two groups of muscles that work together to move your upper body.
They're responsible for lifting things and performing other activities, such as throwing a ball or swinging an axe. Each shoulder muscle has its own job to do: some help you lift things up while others keep your shoulders still so that they don't move around while working out.
In this guide we'll take a look at each one separately so you can choose which ones you want to focus on when training!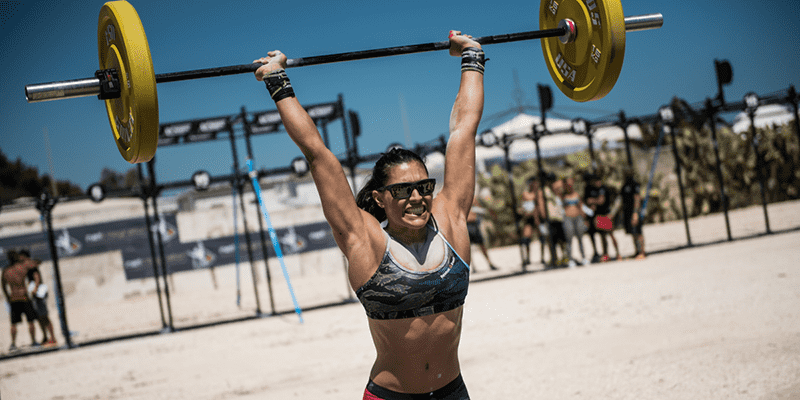 Benefits of the Strict Press – Pectoralis Major
The pectoralis major originates from the anterior surface of the sternum, ribs 3 through 5, and the cartilages of their respective ribs. It inserts at the lower part of the humerus (upper arm). The pectoralis major has two heads: sternocostal head and clavicular head. The pectoralis minor muscle attaches to the coracoid process and inferior angle of the scapula (shoulder blade).
The pectoralis major works by adducting, flexing, and horizontally rotating your upper arm; these actions are necessary during most overhead lifts such as throwing a baseball or lifting heavy weights over your head.
This muscle also helps stabilize your shoulder joint when you're lifting weights overhead by countering forces that would otherwise cause too much pressure on your shoulder joint.
Benefits of the Strict Press – Latissimus Dorsi
The latissimus dorsi is a large, flat muscle that originates on the upper portion of your back and inserts on your humerus, scapula and thorax.
It acts as a primary adductor of your arm and helps with flexion or extension of the arm; it also assists in rotating the arm inward towards your body.
Additionally, the latissimus dorsi can help extend (straighten) your trunk while standing upright; this action assists in lifting heavy objects off-the-floor or out from under furniture.
Benefits of the Strict Press – Deltoid
The deltoid is a muscle of the shoulder girdle. The deltoid is a triangular shaped muscle that covers a large area of the upper arm. It is made up of three distinct heads: anterior, medial and posterior.
Benefits of the Strict Press – Trapezius
The trapezius is a large, flat muscle that makes up the upper back of your body. Its name means "table" in Latin, which comes from its shape when viewed from above. The trapezius has three parts:
The medial portion covers the sides of your neck and extends down to just below where your shoulder meets your neck.
The middle section covers the top and center of your back.
The lateral part runs along either side of the spine, starting at each shoulder blade and continuing until it reaches where your neck meets your torso (you can think of this like two half-moon shapes).
The function of this muscle is to move or support other muscles during movements such as reaching forward with arms outstretched or lifting something heavy overhead with both arms bent at 90 degrees (think weightlifting exercises).
It also helps rotate shoulders toward ears when performing activities like reaching into lower cabinets for spices or bending over backwards during yoga poses; however, this last movement often results in strain for some people due to tightness in their pectoralis major muscles.
Benefits of the Strict Press – Levator Scapulae
Levator scapulae is a muscle of the shoulder girdle. It is part of the extrinsic muscles of the shoulder joint, which move your arm and shoulder by pulling on them from outside your body.
Serratus anterior
The serratus anterior is a muscle of the shoulder that attaches to the ribs and scapula. It helps with arm movement, breathing and punching.
The serratus anterior is sometimes called the "boxer's muscle" because it is used to punch.
Rhomboid major and minor
Rhomboid major and minor are the muscles of the back that attach to your spine, and they move your shoulder blades.
You can feel them working when you reach behind you to touch the small of your back or raise your shoulder blades up toward their highest position.
Coracobrachialis
The coracobrachialis is a muscle that originates from the coracoid process of the scapula and inserts into the medial part of the humerus.
It is a small muscle that lies between the biceps and brachialis muscles, but it does not participate in flexing your arm at all. Instead, it assists with flexing your shoulder joint when you raise your arm up as if you were carrying something heavy or putting something on a shelf above you.
Biceps brachii
The biceps brachii is a two-headed muscle that originates on the scapula and inserts onto the radius of your forearm. It's responsible for flexing the elbow joint, as well as rotating it toward your body. Additionally, it helps you bring your arm across your body toward your chest (abduction).
The biceps brachii is also responsible for flexing and rotating your shoulder joint so that you can raise it when you're sitting or lying down.
Triceps brachii (long head)
Origin: omohyoideus
Insertion: lateral and posterior surfaces of humerus
Action: extension, adduction, flexion of the forearm at the elbow joint, stabilization of the elbow joint during pushing movements.
Location: posterior aspect of upper arm; below biceps brachii muscle; above latissimus dorsi muscle.
How it works: Triceps is a strong extensor of the arm that also contributes to flexion when working with biceps. It's used in all types of push-ups and pull-ups (handstands, bar dips).
Triceps brachii (lateral head)
The lateral head of the triceps brachii, also known as the long head, is the largest of the three heads. It crosses over the shoulder joint and extends into a tendon that inserts onto your forearm bones. When this muscle contracts, it straightens your arm.
The medial head of triceps brachii is smaller than both other heads and originates on your scapula (shoulder blade).
It's responsible for flexing and adducting (bring closer together) your upper arm during arm movements such as when throwing a ball or doing pushups.
Triceps brachii (medial head)
The medial head of the triceps brachii is a three-headed muscle that originates from the back of the humerus, from the infraglenoid tubercle, and from the posterior surface of the ulna.
It inserts onto both bones of your forearm (ulna and radius) at a common tendon. This allows it to extend your elbow joint.
Conclusion
You now know all about the muscles of the shoulders and arms. This should give you an idea of how complex these areas are, but it's also important to remember that it's not just about individual muscles – they work together to form important movements like lifting your arm or reaching for something far away. Hopefully, this information will help you better understand your body and what goes on inside when performing various exercises or tasks!
There you have it – a quick look at the benefits of the strict press. As we've seen, the strict press is one of those exercises that has just about everything going for it. Not only will it make you strong, but it can also help you build muscle in your upper body and core. It's also great for improving shoulder health, as well as developing an incredible physique. And if all that weren't enough, there are many other benefits besides!
How to Increase Chest Size and Strength
Best Way to Train the Chest for Hypertrophy (Muscle Mass)
Upper Chest Exercises Ranked (Best to Worst)
9 Best Dumbbell Chest Exercises