What you put inside your body is as important as working out daily, so BOXROX developed this beginner's guide to eating healthier. It is a simple "change this for that" list which you should keep in mind next time you go grocery shopping.
Working out every day might not get you the body you desire if what you are eating won't help burn the extra fat or help grow muscles (depending on your goal). A balanced eating habit will accomplish that.
If you do not want to count your calories, or if you are a bit lost about calculating your macros, then you found the right place. Keep reading and understand how to make simple changes to what you buy at the supermarket that can turn you into a healthier version of yourself.
This guide to eating healthier is a list with 7 of the most common products people eat/drink worldwide and also what to replace them with in order to change your eating habits for the better (again, depending on your goals).
Disclaimer: this article is intended for information purposes only. Consult your doctor before making big changes to your normal diet and do not change your calorie or nutrients intake solely based on this article.
1 – White Rice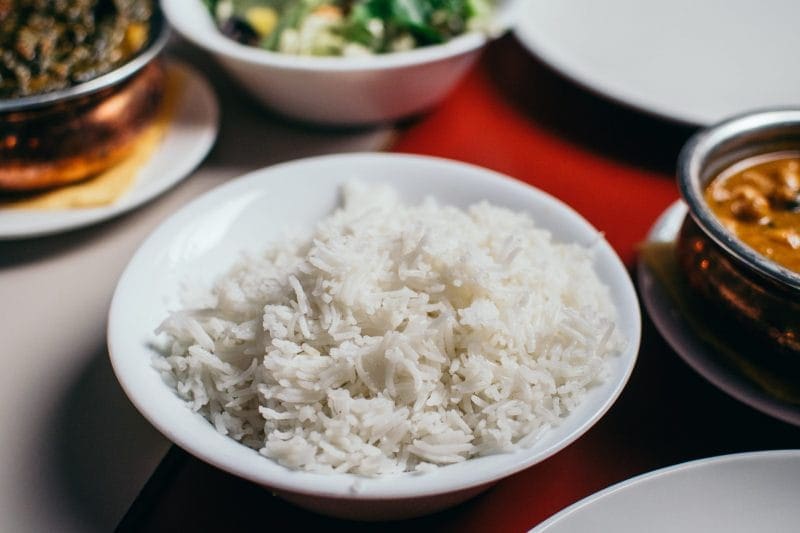 Why should you change it?
Eating white rice regularly may raise type 2 diabetes, according to a study published by Harvard in 2012. White rice does not have as much fibre as other grain options so it is easier to overeat it because you will not feel as full as you would after eating oats or bulgur, for example. Brown rice has more soluble and insoluble fibre and protein than white rice, which is easier to digest and boosts your immune system.
Change for Quinoa, couscous, or brown rice. Quinoa contains all 9 essential amino acids, full of vitamins B1, B2, B3 and B6, and also calcium and vitamin E. Quinoa also contains a small amount of omega-3 fatty acids, an essential fat in any diet.
If you want to lose weight, a cup of couscous has fewer calories and carbohydrates than both brown and white rice. Couscous also has more protein than both types of rice mentioned. The intake of couscous can also help with cleaner skin, nails and hair, and it prevents Alzheimer's and stress.