Justin Medeiros is a 22-year-old CrossFit athlete who was named Rookie of the Year in 2020 and will compete in CrossFit Open 21.2 workout live. He will go head-to-head with Samuel Kwant on March 18th.
Medeiros, an athlete from Vancouver, Washington, was the youngest athlete in the men's division at 2020 CrossFit Games and took the world by surprise finishing third, behind Mat Fraser and Samuel Kwant.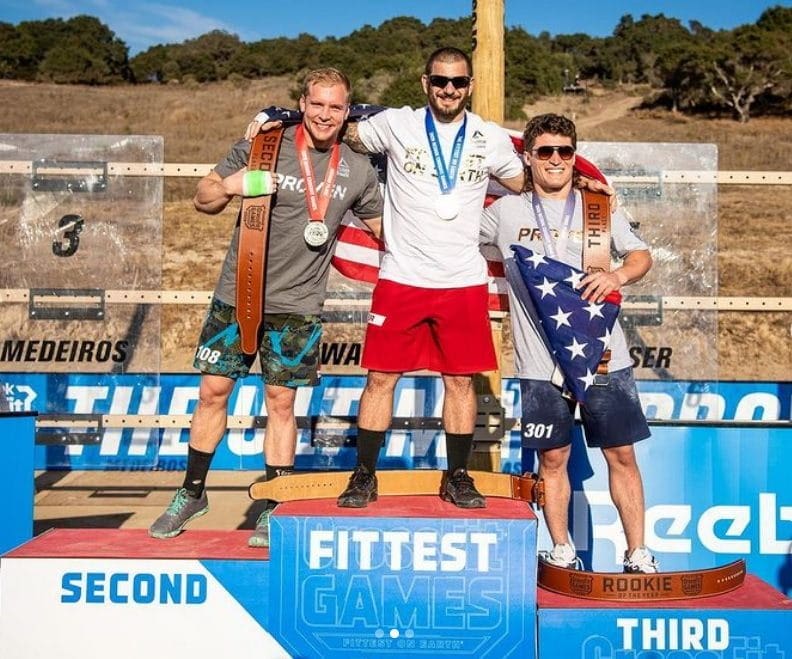 Justin Medeiros' CrossFit Stats
Age: 22
Height: 5'8''
Weight: 190lb
In last year's CrossFit Open Justin finished 68th worldwide. His best position was finishing 18th on workout 20.3.
The athlete qualified for last year's CrossFit Games early in the season by winning the Filthy 150. Justin finished all workouts in the top six (with exception of the Trek Run).
View this post on Instagram
Justin Medeiros' Background
The American athlete has a background in wrestling and football, and he started training CrossFit around the age of 13, improving year on year.
View this post on Instagram
Medeiros competed in the California Regional for the first time in 2017 and finished 15th when he was 18-years-old.
The following year, CrossFit made a Regional realignment and the athlete competed at the West Regional – in a field with more experience athletes. He finished 14th.
In 2019, Regionals were replaced by Sanctionals. Justin competed at the Granite Games and was in qualifying position up to the final workout, which revealed a weakness in him and meant the athlete finished 10 points and one place shy from qualifying for the 2019 CrossFit Games.
CrossFit Open Workout 21.2 Matchup
Where to watch: you can stream the 2021 CrossFit Open live announcements from the CrossFit Games website, as well as CrossFit's Facebook page, YouTube channel, and Twitch.
When: Thursday March 18 at 5pm (PT)
Watch Justin Medeiros' CrossFit Open Workout 21.2 Matchup in Your Time Zone
CrossFit Open workout 21.2 has been titled "Youth vs Experience" with Justin Medeiros competing head-to-head with Samuel Kwant, the same athlete who finished 2nd in last year's CrossFit Games, one spot ahead of the rookie.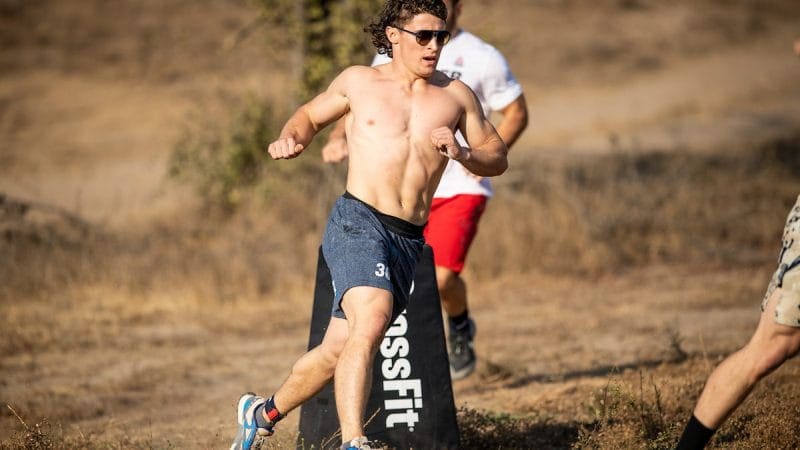 CrossFit Open workout 21.2 will be announced by Dave Castro and, immediately after, Justin Medeiros and Samuel Kwant will take onto the floor and complete the workout side by side.
The 2021 CrossFit Open runs March 11-29.