CrossFit has conducted a series of drug exams in athletes prior to Open season and has publicly announced that all results were negative.
The athletes who were tested negative and publicly announced by CrossFit Inc. are:
Amanda Barnhart, three-time CrossFit Games athlete
Brent Fikowski, 2017 CrossFit Games second-place finisher
Ricky Garard, currently serving a four-year ban from the sport (through Oct. 3, 2021)
Laura Horváth, 2018 CrossFit Games second-place finisher
Samuel Kwant, 2020 CrossFit Games second-place finisher
Chandler Smith, 2020 CrossFit Games sixth-place finisher
Patrick Vellner, three-time CrossFit Games podium finisher
The approach to notify publicly negative tests is new, this being the second announcement from CrossFit. The first one included tests on Rich Froning, Noah Ohlsen, and Haley Adams.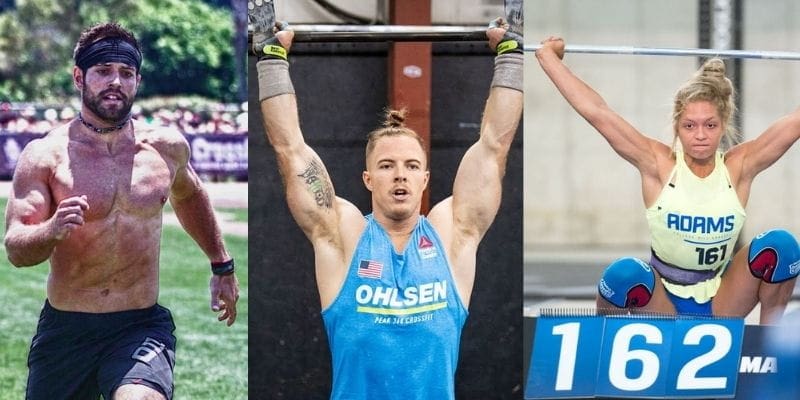 Source: Courtesy of CrossFit Inc.
Last year's rulebook, CrossFit changed its policy to "announce all violations of the CrossFit Games Drug Testing Policy," while 2019's rulebook stated that it would announce positive tests "at its sole discretion."
Ricky Garard is currently serving a four-year ban after supplying a urine sample after 2017 CrossFit Games that contained illegal substances.
Read more: Mat Fraser Talks About PEDs in CrossFit
CrossFit Drug Exams in Athletes Could Go Further
Publicly announcing negative tests are not in 2021's CrossFit Drug Policy and the initiative is a step in the right direction to build back trust with the sport's community.
That being said, there are a few small tweaks to improve and increase transparency. That is the belief of Armen Hammer, a CrossFit athlete and content producer with its own YouTube channel.
When news first broke, Dave Castro released a snippet of the CrossFit's official announcement. In that Instagram post, Dave Castro revealed the name of only six athletes.
View this post on Instagram
When CrossFit Inc. released the full statement, the name of Chandler Smith was added to the list. Furthermore, Noah Ohlsen also posted on his Instagram stories with a list and three extra athletes that were tested negative.
Noah Ohlsen, 2020 CrossFit Games fourth-place
Tia-Clair Toomey, four-time individual CrossFit Games champion
Brooke Wells, 2020 CrossFit Games fifth-place finisher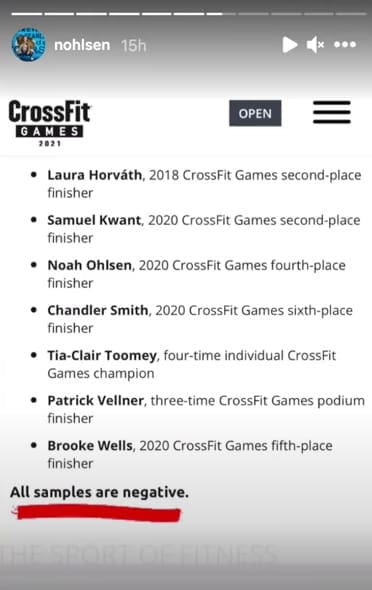 Source: Noah Ohlsen
"The next thing that Crossfit should do is publish the entire history, every single that they have ever conducted and the results therein," advocates Armen Hammer.
Larissa Cunha, Brazil's Fittest Woman, commented on Dave Castro's post raising the same point as Armen Hammer.
"Great to know! Old tests with another athletes should also be released. Not just the positive ones. We had other negative tests that were not disclosed including mine. But this is a start!"