Shoulder Workouts – TCB FIBONACCI
For Time
1 Round of:
13 Thrusters (135/95 lb)
21 Sumo Deadlift High-Pulls (135/95)
34 Bar Over Burpees
Then, 2 Rounds of:
8 Strict Presses (115/80 lb)
13 Pull-Ups
21 GHD Sit-Ups
Finally, 3 Rounds of:
5 Weighted Ring Dips (20/15 lb)
8 Knees-to-Elbows
13 Hand Release Push-Ups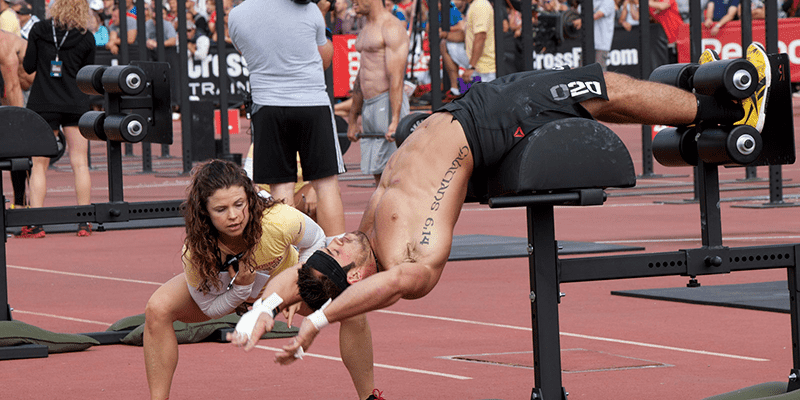 This WOD is done for time, starting from the top with no break between each.
Scaling
If you need to scale, reduce the weight but keep the movements as is.
HERCULES COMPLEX – Shoulder Workouts
"Hercules Complex" was first mentioned in a workout performed by former champion Olympic lifter and celebrity athlete, Dmitry Klokov, on his YouTube channel on August 18, 2014.
The video didn't specify an Rx height for the handstand push-up deficit, but Klokov performed them on a pair of what appeared to be 20-inch plyo boxes, descending until his shoulders were at the top of the boxes – about 12 inches.
21-15-9 Reps for Time
Deficit Strict Handstand Push-Ups (10/7 in)
Push-Ups
Strict Presses (50/35 kg)