When I was a teenager, I spent most of my time on the internet, worrying about school, and spending as little time as humanly possible thinking about health and fitness. The same cannot be said for 16-year-old Emma Cary; the teenage athlete currently placed fourth in the North American Women's Elite Individual division following the 2021 CrossFit Quarterfinals.
Emma has been involved in CrossFit since she was ten years old, which puts her years in the sport on a par with adult athletes like Justin Mederios (22) and Dani Speegle (27). It was a passion she picked up from her father, who used to come home and tell her all about the workouts.
"I grabbed my broomstick, I grabbed milk jugs and I would want to do the workout in the front yard," she told BOXROX, speaking to us from her home in Missouri following the grueling Quarterfinals weekend, "so at my first opportunity, I joined the kids class on Wednesday nights. I would be so excited all week. I fell in love."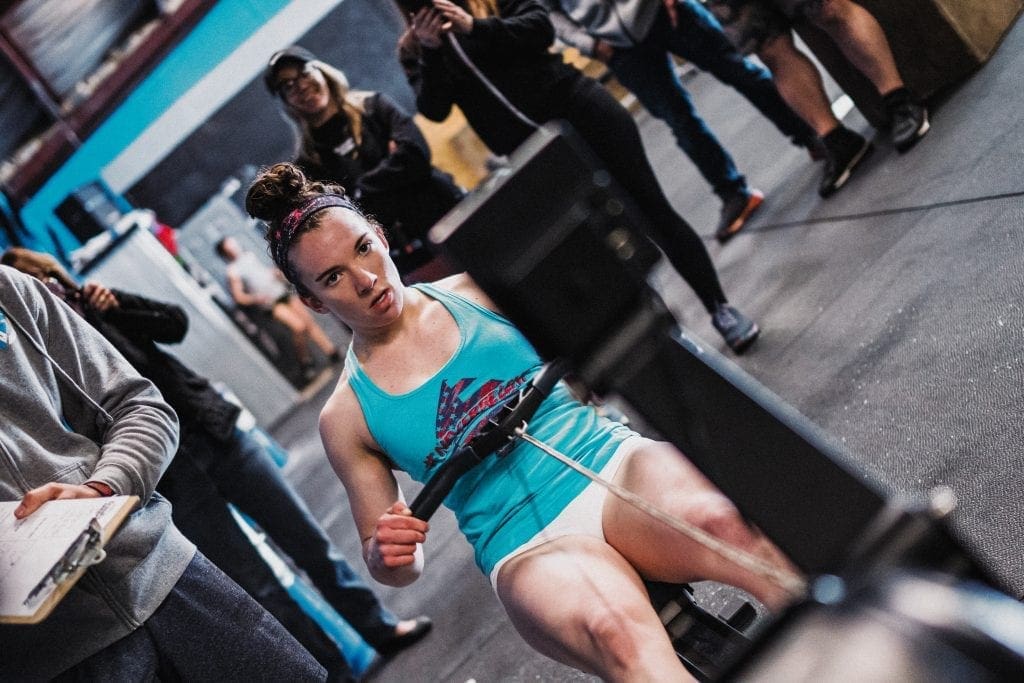 Once learning that she could compete in this thing that she loved, Emma stopped attending classes (at that point, she was working out alongside adults) because she felt like they weren't preparing her competitively.
At 11 years old, she started programming her own workouts, which she admits was crazy, "I didn't really know what I was doing," she said "I just knew that I wanted to work hard, I knew that I was strong and I wasn't afraid to get way out of my comfort zone."
In 2019 Emma was finally eligible to compete in her first CrossFit Games season, where she went on to win the 14-15 Age Group Division. At the Games she came first in three out of six events, and top three in all but one.
Then came the 2020 Open. An impressive display in the first two workouts landed Emma 12th and 9th in the overall leaderboard, putting her on track for Elite qualification at age 14. However, the strength-based workouts for 20.3 & 4 caused some setbacks for the teenage athlete.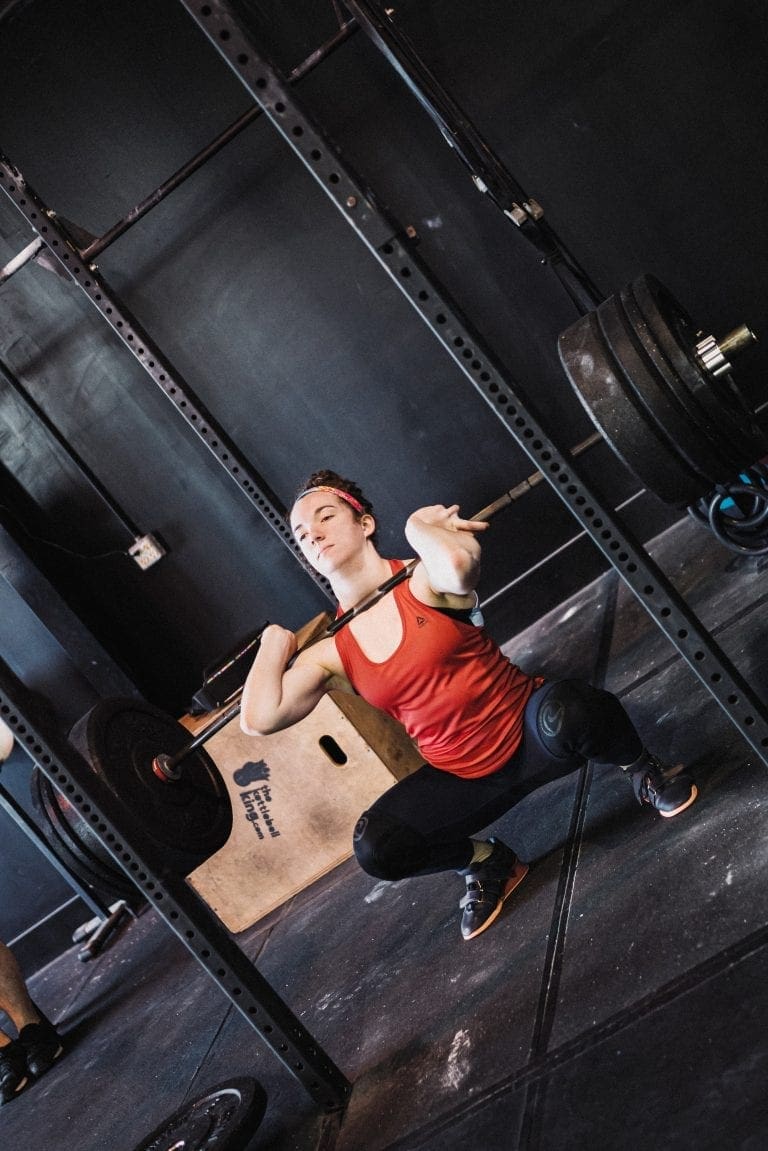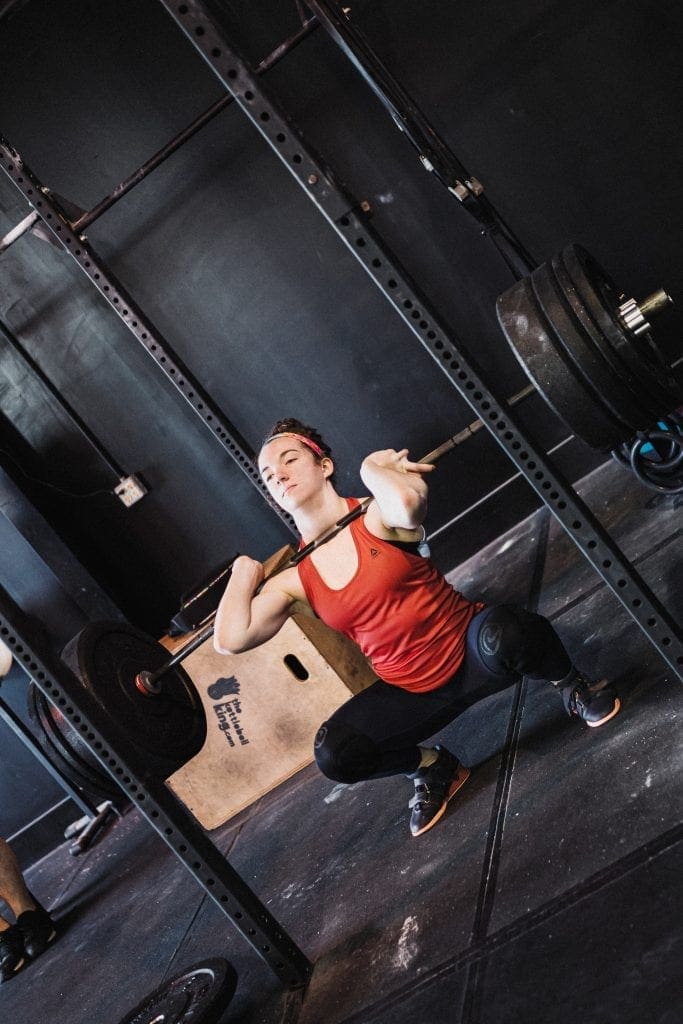 She finished almost 600th in those workouts, falling out of a qualifying spot. "I was like, wow, you know, I've been working on strength and I'm still not strong enough. I have no idea where to go from here."
Emma still qualified for the Games in her age group, and started working with Matt Torres of Brute Strength Training. But then of course, the arrival of the pandemic abruptly ended the season, putting a swift end to any plans she had of winning the 16-17 Age Group Division at the 2020 Games.
Yet despite this, Emma's mindset quickly shifted from complete heartbreak to setting lofty goals.
"That was a loss of a dream that I would never really get back but I was like, OK, I can make this happen for me instead of to me."
Together with her coach, Emma set a scary goal: to qualify for the Women's Elite Division in 2021. "That goal at the time was really scary," she told me, "there have been times where I have really doubted it. But now as we get deeper into the season, the goal just keeps getting bigger."
Emma's stand-out moment in the 2021 CrossFit Open was her performance in 21.2; a combo of dumbbell snatches and burpee box jump-overs; where she beat out all other elite level competitors in her division — including 4x CrossFit Games champion Tia-Clair Toomey-Orr.
But it was her performance in 21.4 (the barbell complex) which stands out in Emma's mind, because it was testament to all the hard work she had put in in the last year. "I opened up really heavy. The only option is to succeed at this point, like that is the only option I'm giving myself," she told me, "I had a couple of misses in there that I shouldn't have had, but then at the very end I came back and hit 218lbs for the complex."
"Not only have I gotten stronger," she continues, "but I have gotten stronger under fatigue. It was just the best feeling to hit that lift and know that I probably did not win the Open, but I was confident that I had done enough to make myself really proud. I was just fired up going into the rest of the season knowing what I was capable of, and just seeing that there was only one person to beat me and that was Tia."
What's It Like to be an Elite Athlete at 16?
To say CrossFit is a passion is an understatement, because it almost has to be more than that if you want to be as dedicated as Emma is. However, she is also a very normal teenager, just one who balances training with school.
When it comes to training, she's working out twice a day, five days a week. Thursdays are for active recovery, and Sunday is for catching up on homework. Her day goes as follows:
"I'm kind of a night owl. I wake up at about 8 or 8.30, eat breakfast right away and while I let that digest, settle down and work on homework for about an hour. Then I will train depending on how much training I have. I like to split my sessions pretty evenly, so 2-3 hours then I'll eat lunch, head to school. I'm there for a little over two hours."
"Then I head home or head to the gym. I have an awesome home gym so sometimes I do my training there, which is usually two to three more hours. I eat dinner and if I have any time left, I'll work on homework. If not, I go to bed about eleven and then that gets me 9+ hours of sleep, so I am ready to do it all again."
The kind of discipline it takes to be able to juggle both school and training at such an elite level shouldn't be glossed over, but for Emma, it's a means to an end. If she's not training, she would rather be sleeping or recovering, and is happy to sacrifice her social life for the routine that will take her to success. Her friends understand that this goal will always come first.
"My friends just understand that this is a sacrifice I have to make, and one I also choose to make. They do understand how important this dream is to me, and that it does come first. If anything is going to stand in my way of achieving this dream, I just have to remove it from my life."
The Ultimate Goal
Back in 2019, Emma's coach asked her to sit down and write out exactly what it was she wanted for the next few years.
He asked her to set out a one year goal, a five year goal and a ten year goal. "I was like, OK, in five years that's 2024, I'll be 20 years old," she said, "I can win the CrossFit Games. So ever since then 2024 has kind of been the year I've had in my mind."
However, she's on course to possibly achieve that goal before 2024, but has many competitors to beat out in order to make that dream a reality; not just in Toomey-Orr but fellow teenage athlete Mallory O'Brien, who is currently one spot above her in third place following the Quarterfinals.
Both athletes are paving the way for teenagers in CrossFit, proving that the popularity of the sport has allowed an even younger generation of athletes to start to become serious competition for the veterans.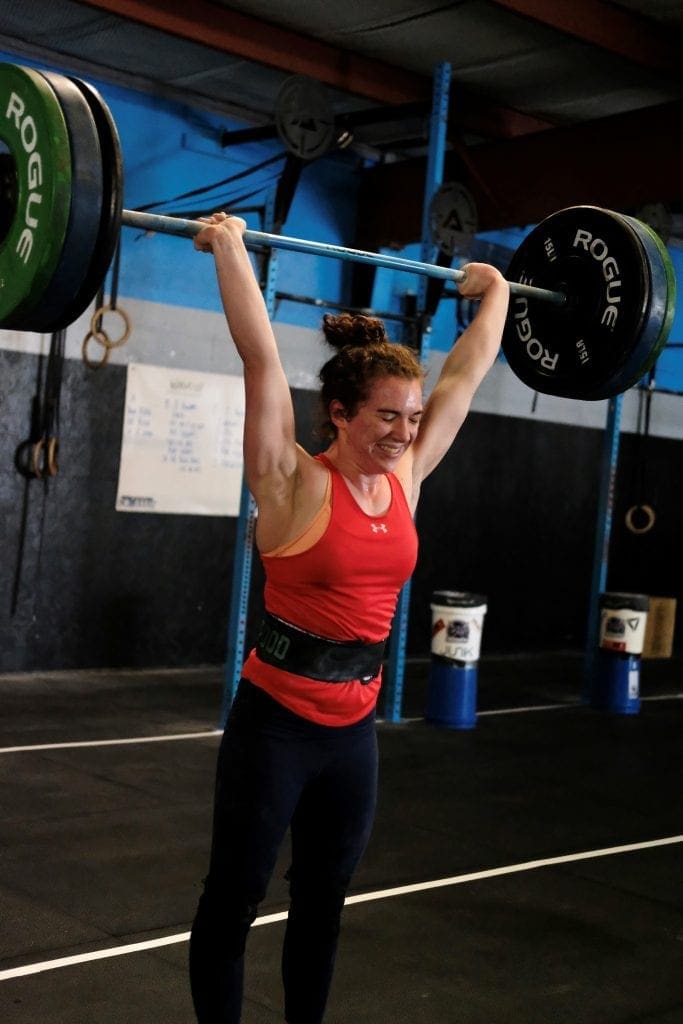 "I think it's really awesome how there can be so many teens this year doing so well and inspiring other teens" Emma says. "Now we get to be those role models and that's so cool and never something I would take lightly."
Since Emma's stunning performance in the 2021 CrossFit Open, she has forgone the Age Group Qualifiers and is focusing entirely on preparing the upcoming Granite Games Semifinals in Minnesota.
Emma has been working towards the Semifinals all year, but following her placements in the Open and Quarterfinals, she will no longer be satisfied with simply qualifying for the Games.
"Finally I had a little taste of what was coming for the rest of the season and the rest of my career," she said, "because the Open was never the goal."
"Just to prove to myself that I do belong, because it is easy to get intimidated with people older and bigger and more experienced, but that silenced the doubts I've had. I have gone into training every day since then confident and hungry. Success just makes me hungrier."
Image Sources
emma cary: Images by @torinsimpson / @jkk_images. Courtesy of Emma Cary.