The Fittest Woman in Kenya, Sheena Miller, never thought she'd be headed to Madison to compete at the CrossFit Games, and when she says that she means it. "I can't even say it's a dream come true because it's not even a dream that was there in the first place, because it was never really a possibility," she said.
A mother of two, Box owner and CrossFit coach, Sheena used to be afraid of CrossFit. "I was scared of it. I had heard you got injuries and that it was hardcore," she confessed. Until she tried it, and discovered the sport made her feel good mentally and physically – things escalated from there.
https://www.instagram.com/p/BzseXQeHWSd/
Together with her husband, she owns one of Kenya's four affiliates and the only one outside Nairobi, the capital. CrossFit TDS lies at the feet of Mount Kenya and was Kenya's second Box. Running the Open last year for the first time was a completely overwhelming experience; Sheena hadn't been to many other Boxes before or participated at a CrossFit competition. "We kind of winged it, I guess," she laughed.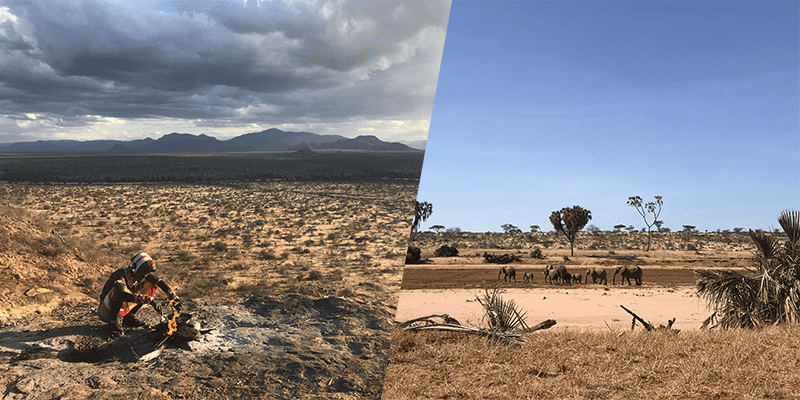 Before the Open this year, Sheena had decided to back off her training to focus on the business, so qualifying to the Games came as a bit of a shock to her and her family. The week before the start Sheena told her husband she was "bummed because I really wish I'd trained harder because there's so much at stake this year."
She ended up doing every workout twice or three times, just to make sure she'd nailed the right spot.
RELATED: Oman's First Female Games Athlete Hopes to Inspire People to Try Harder
Now that she has qualified, she's incredibly proud to represent her country and to push herself to her absolute limit. But with pride also comes pressure. Six weeks ago, Sheena injured her knee and had nightmares of thinking she might have to pull out. "It was a horribly scary time," she said.
"When the National Champion doesn't go, they [CrossFit HQ] don't backfill the place. The pressure of thinking that if you, as a Kenyan, pulled out, it wouldn't be backfilled by another Kenyan and Kenya wouldn't be going to the CrossFit Games was pretty hideous," she continued.
https://www.instagram.com/p/BxAOehBnqg_/
"I recognise I'm a peanut in a sea of these amazing people," she said. But for Sheena going to the Games is so much more than the opportunity to work out next to elite athletes. "Attending the Games is not only a personal goal, it is a platform for me to inspire and change the young and old, boy's and girl's views on health and fitness.
"It is a drive to highlight that the new 'skinny' is to be strong and healthy. It is a stage to show life is so much more than what you look like, and that motivation and dedication can, and will, get you to achieve whatever goals you have," she wrote on her fundraiser.
When she started with it, no one really knew what CrossFit was. "People [in Kenya] are taking a while to grasp the concept of CrossFit, but with National Champions, people have heard about it now. More people will definitely start to take part in the sport. The word is out and there's a lot of chat about CrossFit," Sheena said.
Even tough training for the Games is now a priority for Sheena, she's still coaching and running her business. "Owning a Box is not as easy as it seems on paper but it's empowering. I feel accomplished, amazingly accomplished in many ways.
"I'm running my own business and I am strong. I am physically strong, which has made me mentally a much stronger person than I ever used to be."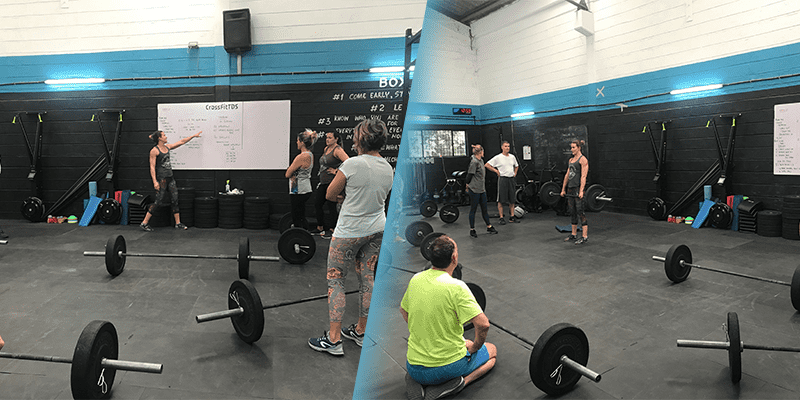 It's easy to relate to Sheena. When Games athletes seem so far away, so superhuman, Sheena will be there in the middle. It makes you think any goal is possible.
"I love what I do, I love CrossFit and I love what CrossFit does to people," Sheena said. "I wish I'd found CrossFit a lot earlier. I wish I'd found it in my teens. If I were a parent, I'd really encourage my teenagers to get into a Box. It would have changed my life, that's for sure."
You can follow Sheena's journey on @sheenadmiller or support it by contributing to her fundraiser here.
Image Sources
Kenya: Photos courtesy of Sheena Miller
Sheena-Miller-Kenya-CrossFit-: Photos courtesy of Sheena Miller