Aimee Cringle is a phenomenally talented young athlete, steadily climbing up the UK's CrossFit ranks – at the time of writing, Aimee sits in 15th place following the 2021 CrossFit Open – and excelling in other sports along the way.
The Isle of Man native is a rising star in the CrossFit scene and juggles her career as a professional athlete while training as a nurse. Alongside CrossFit, the 21-yer-old competes in endurance and athletic competitions, winning the 2019 Island Games 400m hurdles and taking gold in the 2020 Isle of Man Triathlon Championship.
What's more impressive, Aimee wishes she could still do more.
"I just love sport really," she told BOXROX a few days prior the Open. "Anything I can get my hands on I'll try."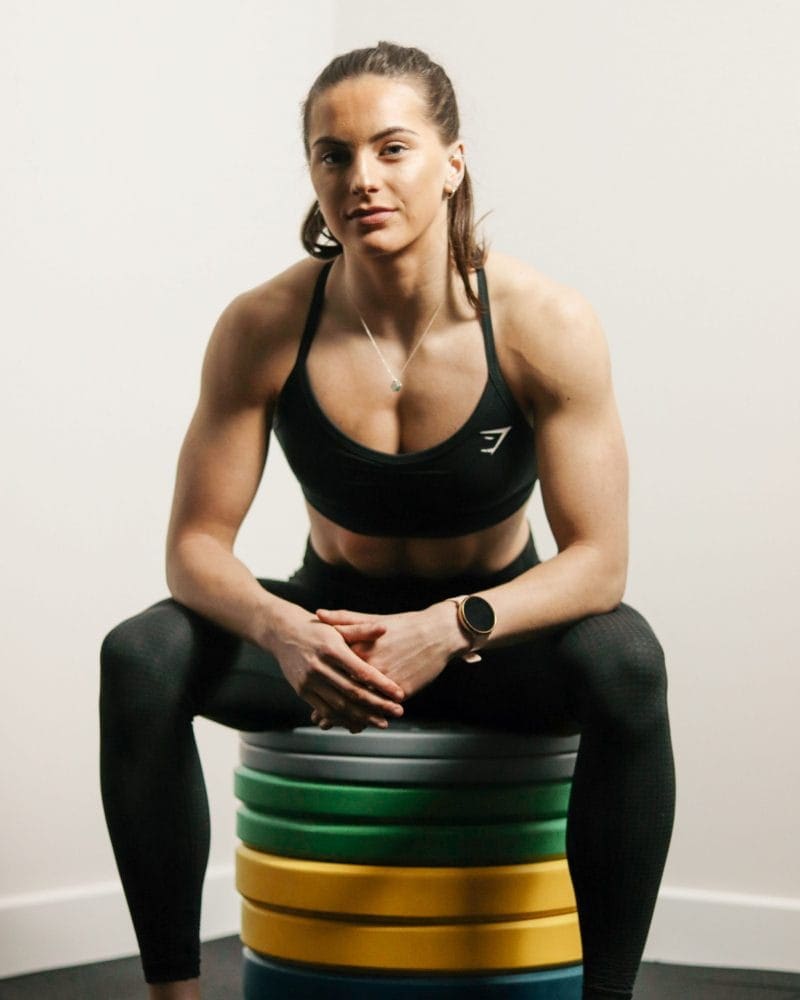 As Much Sport As Possible From The Start
Aimee has a background in gymnastics – which she started around the age of four – athletics, and strength and conditioning, which lead her into CrossFit.
After a few months in the kids sessions Aimee gradually stated to get into it more and more, to the point where she was training five days a week and began following a competition program.
Her climb up the UK leaderboards started in 2018 when, at the age of 19, Aimee placed second in the Isle of Man after the Open. She followed that with a 25th and a 20th place finish in the UK 2019 and 2020 respectively.
She loves CrossFit because it demands so much from her: "I think this is the sport for me because I had to do gymnastics, athletics and triathlons – it's like all that combined anyway, but better."
However, she's still half trying to figure out why we pay to go through savage workouts: "It's weird, but you feel good afterwards," she said. "And it's a great feeling when you get PBs, even throughout lockdowns."
Her training schedule varies with the seasons and her studies. Not long ago she had a 12-week placement with shifts lasting up to 13 hours, which wasn't ideal. Now with online lectures she's able to fit in a couple of sessions per day.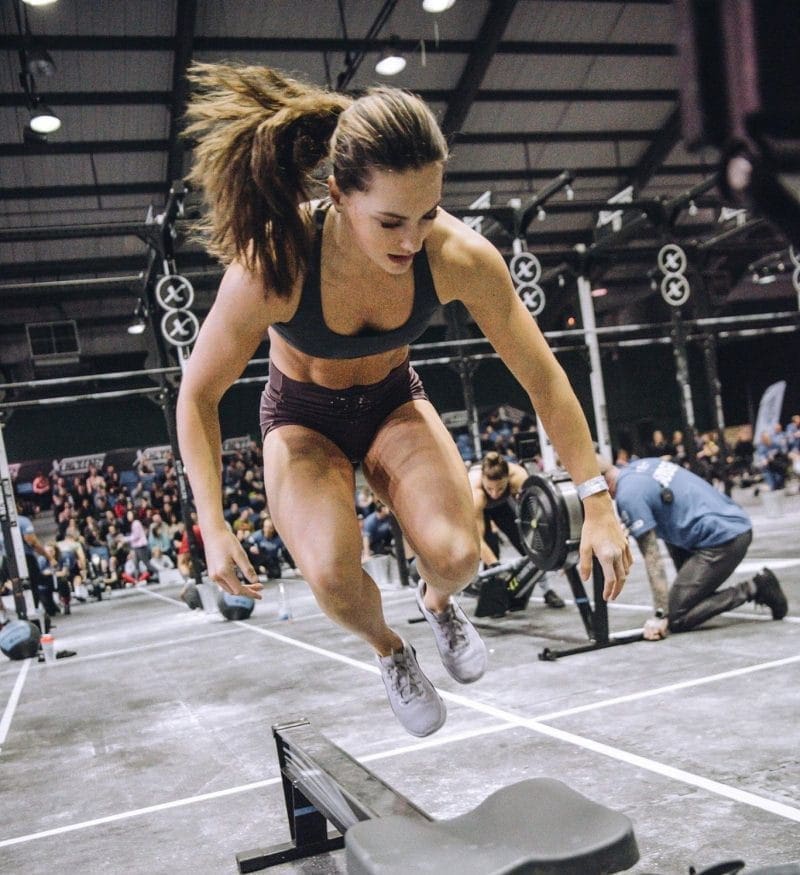 Becoming a Professional CrossFit Athlete
Aimee is down-to-earth and honest. She's in the process of figuring out what it takes to be a full-time professional athlete and is open about her struggles with self-confidence and the feeling she should train more.
"At the minute, because I'm a student nurse I think I can't put enough into [training] and get enough out of it," she explained. "I also see people train five hours a day, and I don't do any of that, so I don't think I could be there right now."
Social media, lockdown, and the lack of competitions have definitely had an impact.
"From not doing any competitions for a while I guess [your achievements] go out of your head," said Aimee. "But as soon as I get to compete again maybe I'll show myself that I am kind off 'up there.'"
Which she is. With the 2021 CrossFit Open now behind her and her best finish yet – Aimee unofficially sits in 245th place worldwide – she hopefully knows she's on the right track.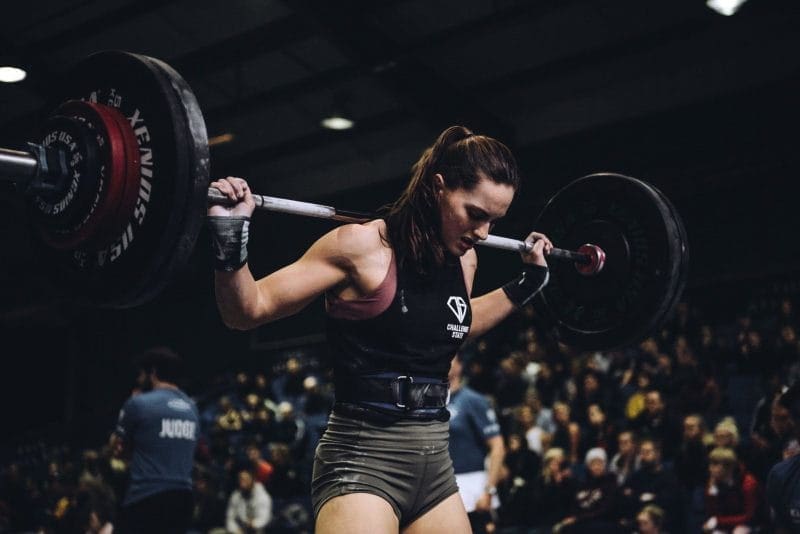 Next up, Aimee will tackle the CrossFit Quarterfinals with hopes of making the top 60 women in Europe and advance to the Semifinals.
"I'd love to see how far I can go with CrossFit; I'd love to go to the Games," she said. "I know it's a long way off, and I have to listen and be patient, but it would mean the world to me to show how much hard work has been put in."
The 2021 CrossFit Quarterfinals for individual athletes will take place online between April 8 and 12, 2021.
Elite CrossFit Training and Nutrition
Aimee loves food. Browsing through her social media, you're sure to find very enviable pictures of her morning porridge.
"I just like to sweat and work hard, which I guess I do," Aimee said. "But yes, I feel like I need to earn my food because I just can't stop eating all the time."
Aimee doesn't follow a strict diet or nutrition plan as food makes her happy and she doesn't want to stress about it. She eats healthily and has a good idea about how, what and when to eat to support her performance.
Make your own special Aimee-style porridge
View this post on Instagram
Protein Porridge recipe:
For the oats
85g rolled oats
Protein powder
Water or milk – enough to cover the oats
Toppings
Raspberries
Banana
Mini smarties
Chocolate or any kind
Homemade granola
Protein crispies
Cocoa nibs
Pumpkin seeds
Add oats milk/ liquid to your bowl mix, place into microwave for 2-3 minutes, remove, stir in protein powder, microwave again then another minute or so if needed, remove from microwave and start getting creative with toppings!