So the open workout has been announced, you take a look at the movements involved and the mind games begin.  You instantly highlight your strengths and weaknesses and start planning your way through the workout. It is at this point that your internal chat can take you into a downward spiral of anxiety, or an uplifting feeling of excitement.
CROSSFIT MINDSETS: POSITIVE AND NEGATIVE SELF-TALK
Self-talk includes all the purposeful and random thoughts that run through an athlete's mind; it includes everything said both silently and out loud. Self-talk can be positive; it can tell an athlete what to do, where to focus, and get one motivated.
Unfortunately, self-talk can also be negative, pessimistic, and critical. Such internal chatter definitely does not help performance and, in most cases, probably hurts your chances of success.
Recognise that negative self-talk is going to occur; the key is to not focus on the negatives and instead focus on the positives. There seem to be common self-talk errors athletes make that tend to have a negative influence on performance.
1 FOCUSING ON THE PAST OR FUTURE
'I really struggled with Double Unders last time', or 'I'm never going to get even 1 Muscle up'…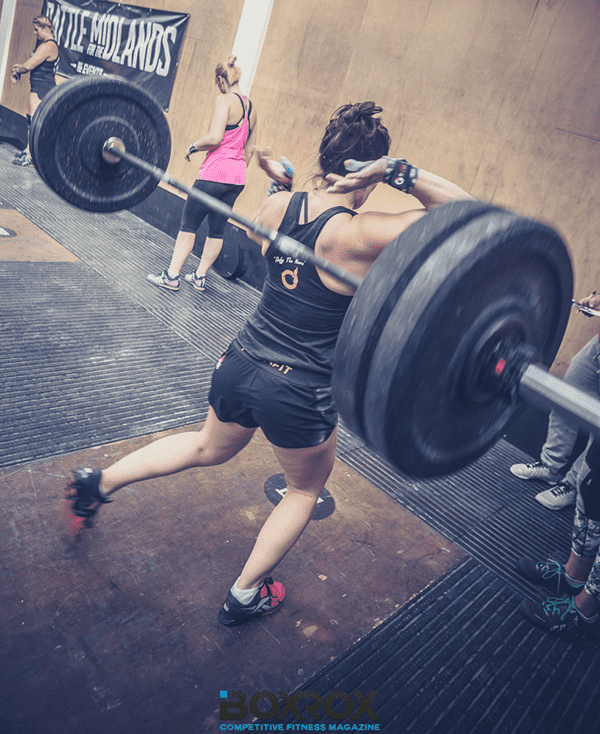 SOLUTION:
Not 'letting go' of mistakes or poor performances takes thoughts and focus away from where they should be – on the present. A similar situation occurs when athletes worry about what may happen. All athletes have control over is right now – that is where thoughts need to be.
2 FOCUSING ON WEAKNESSES DURING COMPETITION
'I need to power clean, it's so inefficient'
SOLUTION:
To improve as a Crossfitter, it is necessary to identify and work on weaknesses, but only during practice. During competition, dwelling on weaknesses will erode confidence.
Ideally, competition is where athletes should focus on strengths by using positive and informative thoughts.
3 FOCUSING ONLY ON OUTCOME
'I must win' or, 'I have to beat her score'…
SOLUTION:
Such thoughts direct athletes to the outcome of the competition, something they have little control over. What athletes do have control over is their personal performance. Therefore, aim self-talk towards what needs to be done to be successful such as technical self talk.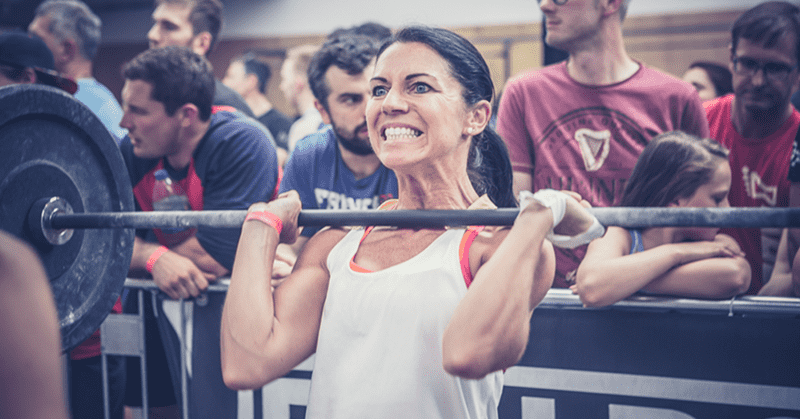 4 FOCUSING ON UNCONTROLLABLE FACTORS
'I never hit muscle ups on these rings', or 'this start delay is going to mess up my preparation'
SOLUTION:
Statements such as these are a waste of mental energy. Not only are they out of one's control but they also distract thoughts from where they should be. Keep thoughts on controllable factors.
5 DEMANDING PERFECTION
'I better not miss a double under', or 'my kipping had better be perfect.'
SOLUTION:
Athletes train their physical skills for years, trying to achieve the perfect performance. It is appropriate to work towards perfection but unrealistic to expect a perfect performance every time.
PERFORM AT YOUR BEST
If you find any of these relate to you, The first step to eliminating negative Crossfit mindsets is to become aware of what you are thinking, what you say to others and what others say to you. Cultivate a positive mindset amongst other athletes and importantly within your own head.
Encourage, Motivate and Stay Excited!
---
Images © MC
Instagram Video © Kara Webb