MetCons, Nanos and Inov8s have been the shoes of choice for most Crossfit athletes. With new brands making their way onto the market, NoBull and StrikeMovement, those trainers are getting new opponents. But there is another shoe creeping into the gyms and boxes you might not know yet.
New Balance Minimus 20v4 is labelled as a cross-training shoe, made for strength and interval, high-intensity workouts. Why Minimus? Those trainers are minimalists, designed to give you a barefoot feel, but offer enough protection and stability to train safe. New Balance Minimus 20v4 can be worn without socks, or with, no matter how you decide the quality of the material used is known for being odor resistant, and durable. The durability itself is especially worth mentioning: the New Balance Minimus 20v4 shoes were made to last through all the friction and conditions Crossfit and other high-intensity training, even the one outside of the Crossfit box, provide.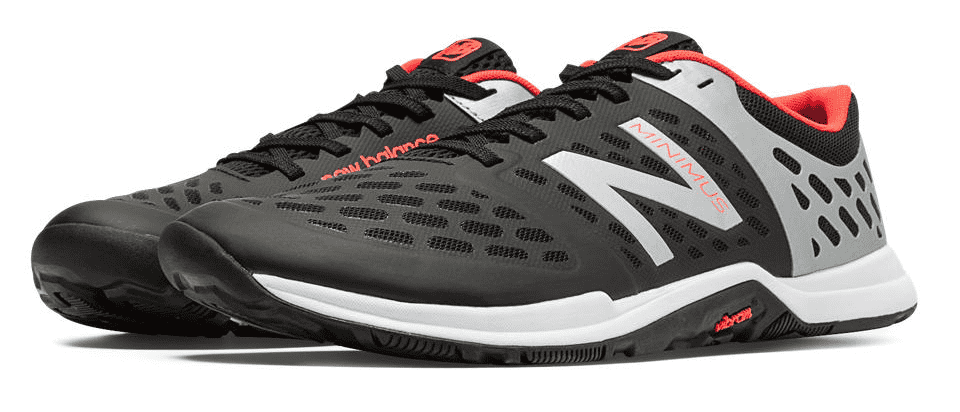 To be more exact, New Balance Minimus 20v4 shoes are supposed to be a hybrid between barefoot running and traditional maximum-cushioning running shoe. If you are not familiar with a flat type of trainers, this could, at least at the beginning, be a disadvantage: the heel to toe drop is 4 mm only and the shoe might feel uncomfortable.
On the other hand, New Balance Minimus 20v4 are a light-weight model, weighting only 188 grams. The upper is extremely flexible, fitting perfectly for running, jumping and burpees type of Crossfit workouts. The outsole is made of Vibram®, high performance rubber outsoles also used in climbing, mountain and other shoes, to provide a maximum surface contact and multi-directional traction.

What really makes New Balance Minimus 20v4 different from Nanos, MetCons or any other trainer is the one-unit design: the upper part has a no-sew material application, meaning it consists of one unit only.
As mentioned earlier, the material is odor resistant. If that is true, the problem with sweaty smell we are so use to have with our trainers, is solved.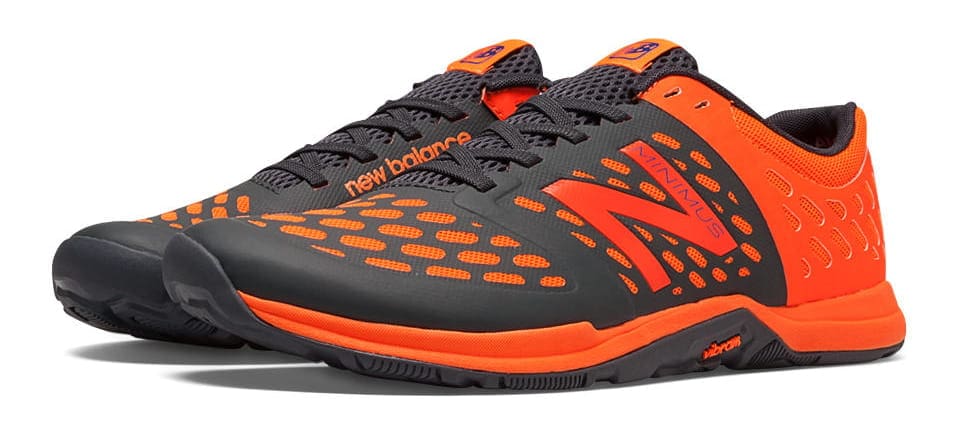 New Balance Minimus 20v4 are built for a challenge – some reviews report they survived workouts outside, in the rainy weather and on a muddy forest trails.
The shoes in female and male model with a elegant design of black-gold/black-silver colour combo. If you're not into blacks, New Balance also offers more colourful variants. If you are a Crossfit athlete looking to expand you trainers collection, here's another shoe to add.