Trusted by top athletes such at Matt Fraser and Sara Sigmundsdottir, The Nike Metcon – now available in the 4th edition – is designed for the demands of modern training, in their iconic signature style. The cross-training shoe's light breathable construction, moulded flex grooves and embroidered TPU heel reinforcement make it uniquely adapted for explosive movements, rope climbs, wall balls and intensive lifting. With exclusive versions for men and women, this review will show you why it's time to take your training to the next level.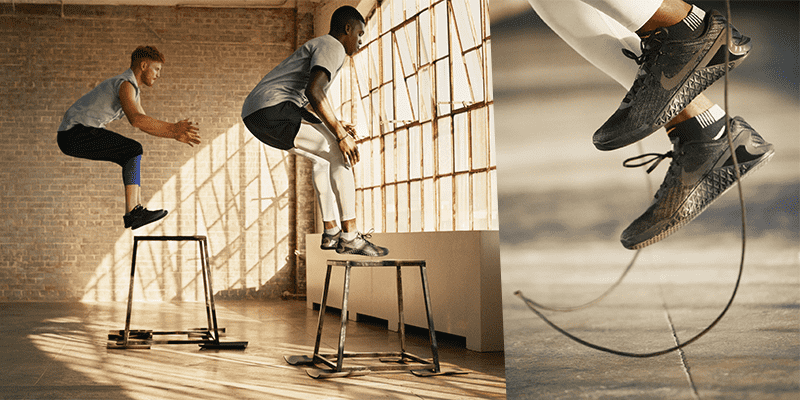 DETAILS
Flywire cables offer powerful lockdown
Mesh on the heel and ankle helps keep you cool
Forefoot flex grooves allow for natural movement
Heel clip reduces drag during wall exercises such as handstand push ups
Sticky rubber in the forefoot provides powerful traction
Textured rubber wraps up the midfoot for durability during rope exercises
NIKE METCON 3 REVIEW – EVOLUTION FROM THE METCON 2
One of the big questions everyone is asking is how does this Metcon compare to the popular previous models? How does it feel and perform?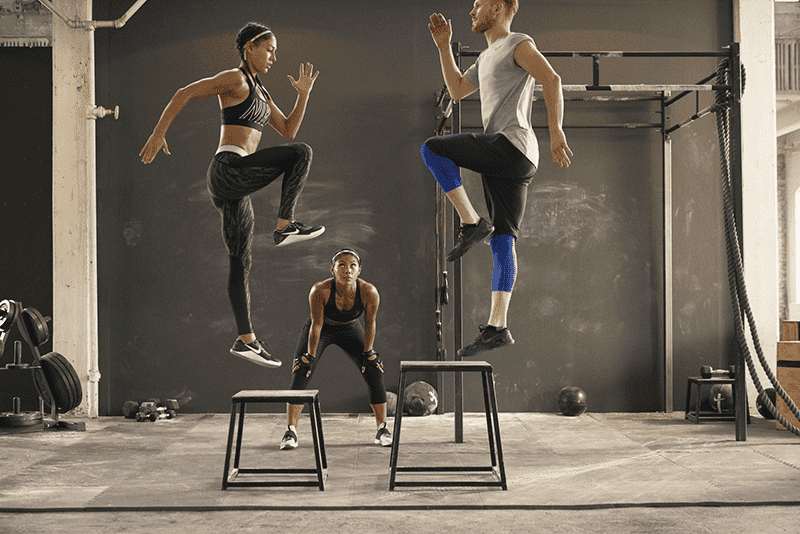 The designers of the Nike Metcon 3 have reviewed and reduced the amount of thermal wrap material in the upper, which gives the shoe a lighter feel that the Metcon 2 and much more of a snug fit. Another advantage is that this helps to reduce cuts and abrasions occurring in the material when the shoe is put through hard training in different weather conditions, both in and outside.
I found the new fit especially helpful for fast movements and quick lifting. There is more flexibility, which makes training more comfortable, yet without any loss of stability, which is often a common problem when shoes are designed to be more lightweight.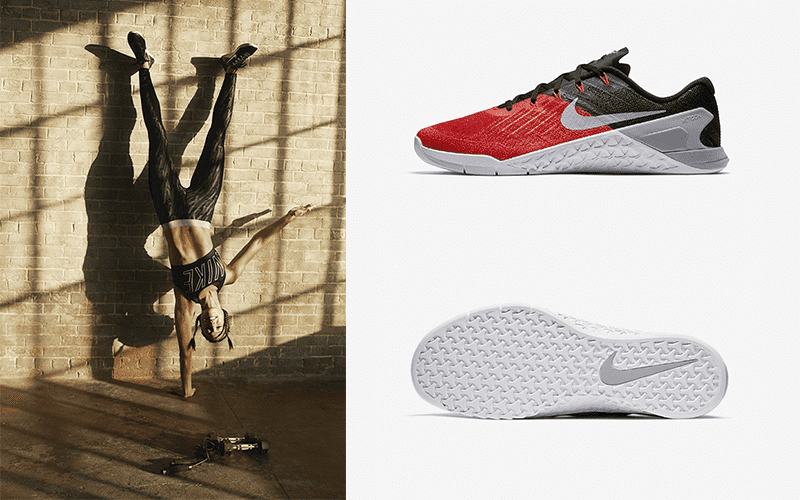 STABILITY FOR LIFTING
The TPU plastic heel has been lowered in order to create a better lock in for lifting. If you ever experienced any heel slippage with the Metcon 2, then this improvement provides an even more stable foundation for you to power your lifts from. The combination of a flat platform and a firm-rubber heel give you incredibly powerful stability, exactly what you need for explosive lifting.
CUSHIONED FOR TRAINING
The updated drop-in midsole is softer and more flexible in the forefoot, which is perfect for quick responsive movements for such as box jumps and bar facing burpees.
An abrasion-resistant film around the midfoot helps to reduce heat and friction during training, and gives the Nike Metcon 3 dependable traction that performs on the gym floor, the track, and training grounds far off the beaten path.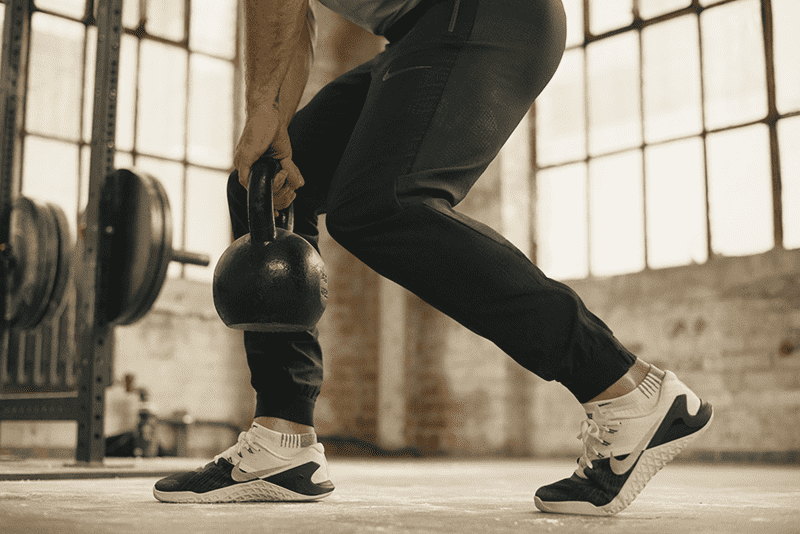 LIGHTWEIGHT AND DURABLE
With embroidered reinforcement in high-wear areas, the Nike Metcon is tough enough for intense training and light enough to help you stay fast on your feet.
The redesigned midsole is eye catching with its interlocking web like texture, whilst also providing strong grip and durability for rope climbs. Effective rope climbing technique is all in the legs, so the confidence I got from this increased lock in translated directly into my performance on the rope, especially when fatigued.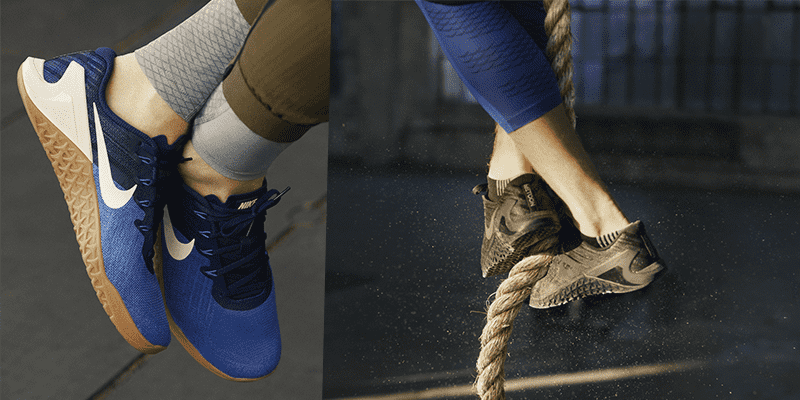 NIKE METCON 3: SIGNATURE STYLE
The dynamic triangular lines and new textured wraps up the side of the midfoot add great style to the overall aesthetic. Nike have provided a selection of different colourways from the minimal and striking black, white and grey right through to the colourful version with an all almost old school gum coloured sole.
My personal favourite is the all black variation, which accentuates the sharp, clean lines of the trainer. This variation comes with the addition of a swoosh that is luminous in the dark, making it safer for running at night or in the early morning.
If there is one thing that Nike do well, it is creating iconic shoes. The Metcon is no exception to that rule. The Nike Metcon 3 not only looks striking, but it performs when it matters. With these cross-training shoes, form follows function, and the aesthetics, materials and features converge into a meaningful update of an already excellent shoe.
STOP EXERCISING, START TRAINING WITH A HUGE VARIETY OF METCON'S