Brazilian athlete Pedro Martins announced he failed a drug test at Copa Sur and will not be competing at the CrossFit Games. Martins is in the appeal process and CrossFit HQ has not made any official announcement, but 3rd place Agustin Richelme should receive the invitation to Madison instead.
This was Pedro Martins' first qualification for the CrossFit Games. The 32-year-old athlete from Brazil finished 2nd at Copa Sur and ensured his ticket to Madison, a dream he had for a very long time. That dream was crushed yesterday when he received an e-mail from CrossFit HQ announcing his drug test came back positive for an illegal substance: clomiphene.
"I asked my sample B to be tested," he said in a live video on Instagram. "I didn't know the substance before, I read about it only today. I contacted my doctor and the pharmacy to see all the medications prescribed for me."
"It could have been contaminated. I don't know. Honestly, my hope is to wait for sample B," Pedro Martins said.
The rules state that sample A and sample B are taken at the same time from an athlete. If sample A confirms an illegal substance, the athlete can request for sample B to be analysed as well to confirm or deny the results of the first test.
In communication with CrossFit, Pedro Martins reveals that he most likely won't make it to the Games this year. "The result [of sample B] comes out in 7 to 10 days. But they [CrossFit] made it clear that with the results of sample B and the appeal process, things won't be ready until the CrossFit Games. It's like I'm already disqualified," he said.
Martins said he reached out to Agustin Richelme, the 3rd placed at Copa Sur who will likely receive an invitation to backfill the Games position. "If everything happens and things go wrong for me, I didn't want to stain the name of the Sport or make things harder for him [Richelme]."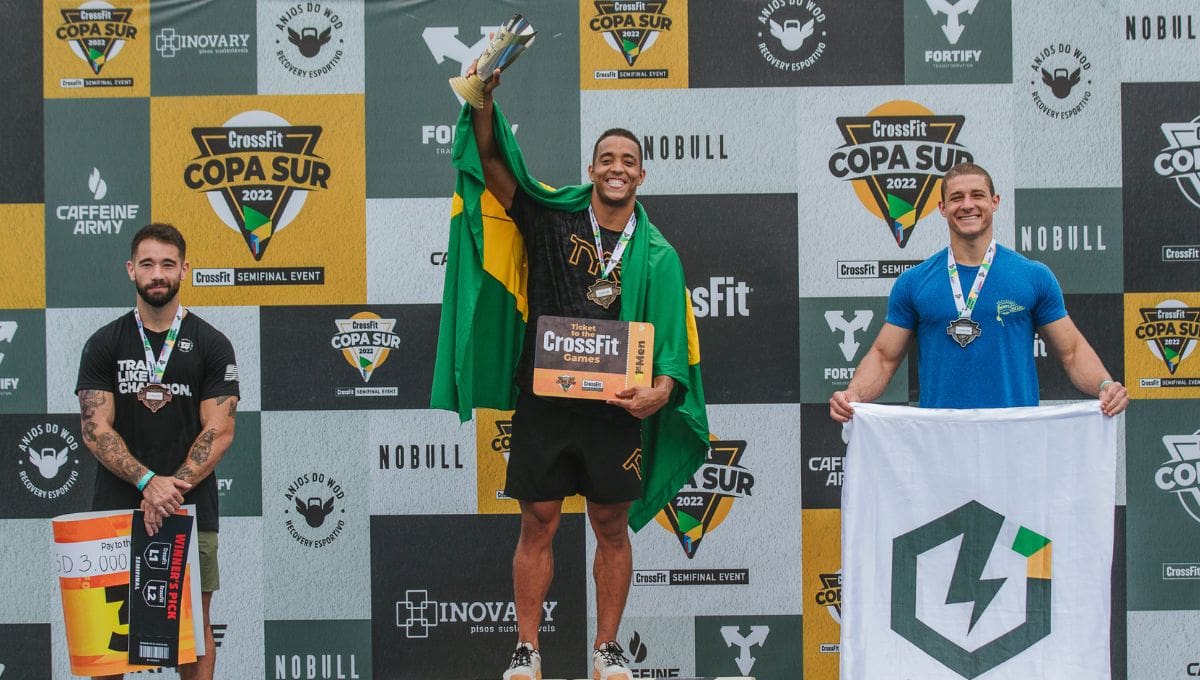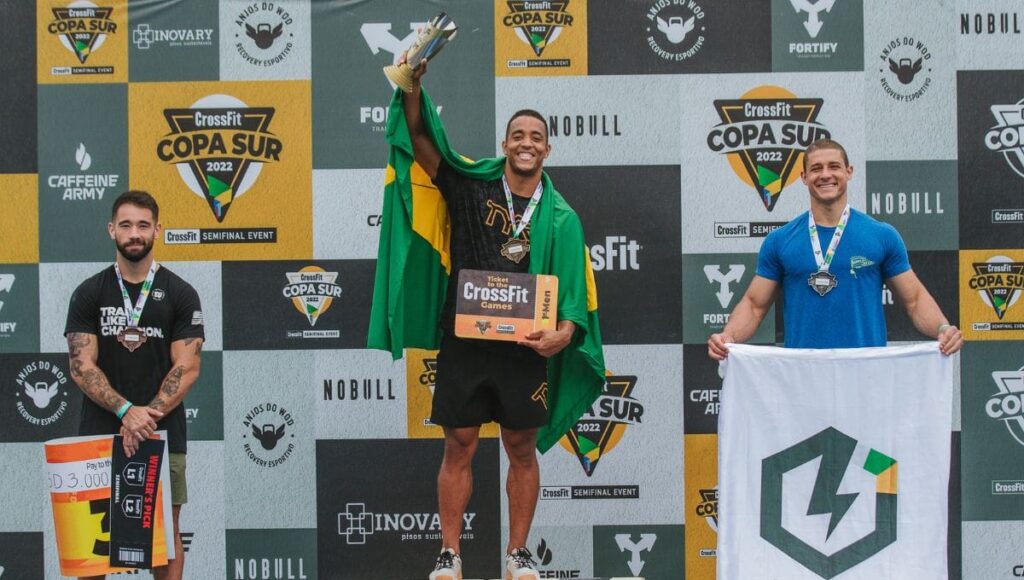 Pedro Martins is the 3rd Elite Individual Athlete to Fail a Drug Test Just Before the 2022 CrossFit Games
Pedro Martins is not the first individual athlete who failed a drug test just weeks leading up to the CrossFit Games this year.
As previously reported by BOXROX, Phil Toon (2nd at the Granite Games) and Nycolas Joyal (5th at the Atlas Games) also failed their drug test and will be disqualified.
Even more intriguing is the problematic outcome of Copa Sur. Although Pedro Martins is the only individual athlete to fail his drug test at the Semifinal competition, athletes from 3 other teams have also tested positive and will be disqualified.
Q21 CrossFit (1st), CrossFit Ribeirão Preto (2nd) and Kingbull CrossFit Paraguay (4th) have athletes who failed their drug test.
The team who finished 3rd place, CrossFit Berrini Team Treta, have already announced they didn't prepare enough for the trip and some athletes do not have Visa or valid passport to travel to the United States.
The 2022 CrossFit Games
The news of teams and athletes being disqualified still has not been officialised by CrossFit. With athletes failing their drug tests, it is better to check out the official roster at CrossFit's website of who is going to compete in Madison this year:
The CrossFit Games take place on August 3-7 in Madison, Wisconsin.
Read More: 10 Highlights, Surprises and Shocks of All 2022 CrossFit Semifinals