A very pregnant Tia-Clair Toomey decided to take on 23.1 CrossFit Open workout and share it with the world. She even compared her score with what she got back in 2014.
Ever since Tia-Clair Toomey announced her pregnancy and that she wouldn't be competing for the title of Fittest Woman on Earth this year, many wondered if she was taking a full year of rest from CrossFit or if she was going to try out the Open. Turns out, the latter is more like it.
She shared a video on her YouTube channel doing her best at CrossFit Open workout 23.1.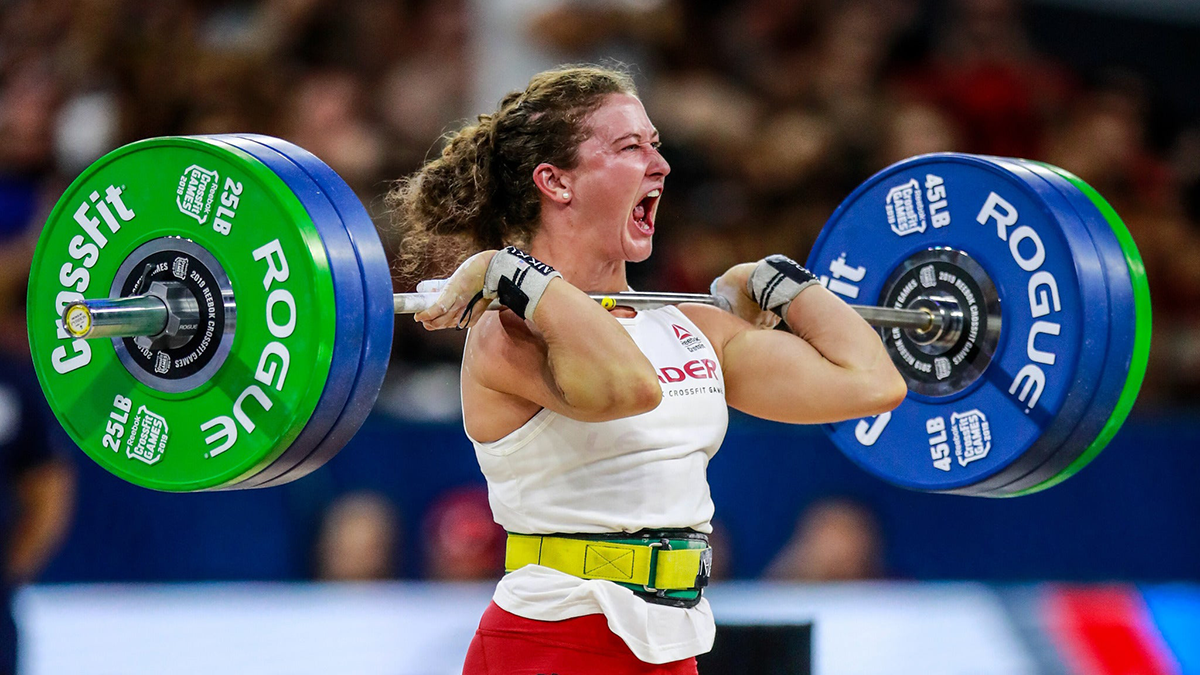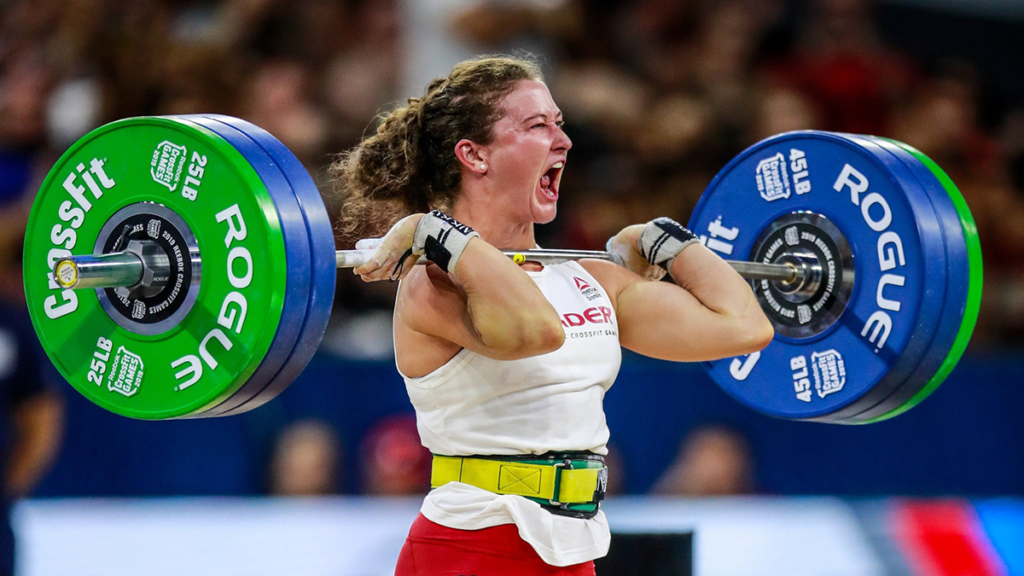 She says that in 2014 when she did 14.4, she got 187 reps. "In 2014 I got 7 muscle-ups," she says while being funnily sad that she won't even be able to beat her previous score because of her pregnancy.
As a reminder, the Open 23.1 workout was a repeat of 14.4:
AMRAP in 14 minutes of:
60-calorie row
50 toes-to-bar
40 wall ball shots
30 cleans
20 ring muscle-ups
♀ 14-lb ball to 9-ft target, 95-lb cleans
♂ 20-lb ball to 10-ft target, 135-lb cleans
Tia-Clair Toomey finished the 60 calories in the rower in 3'52''. For the toes-to-bar, she took it very slowly as, understandably, it was one of the hardest part of the workout.
Tia cruised through the wall-ball shots without taking a break. Before heading to the barbell for the cleans, she took off her shirt and showed off her big belly.
Although it is a 14-minute AMRAP and she finished all 30 cleans in under 12 minutes and a half, Tia-Clair Toomey did not attempt to do a single muscle-up on the rings, going straight to sign her score sheet.
"I think I could have gotten six muscle-ups done."
In the end, she got 180 reps, which puts her in 13342nd place tied with a lot of other women.
Watch a very pregnant Tia-Clair Toomey take on 23.1 CrossFit Open workout below.
Pregnant Tia-Clair Toomey Does 23.1 CrossFit Open Workout
When comparing with her 2014 score of 187 reps, which is only 7 muscle-ups more than she did now as a pregnant CrossFit athlete, she joked. "Clearly, I was just signing out back in 2014."
Tia-Clair Toomey is the most successful individual CrossFit athlete in history. She has won the CrossFit Games every year since 2017. She also currently sits on top of the worldwide ranking system created by CrossFit HQ.
With Tia-Clair Toomey out of the race for the title of Fittest on Earth, many other female athletes are looking for their chance to shine and take the crown. Annie Thorisdottir announced she is competing as an individual again after a one-year-stint in the teams' division.
However, a couple of other elite athletes who people perceived as having a chance this year will not be competing.
Who do you think has the best chance to win at the CrossFit Games this year? The competition will be entertaining to watch!
Read More: Pat Vellner vs Roman Khrennikov – 23.2 CrossFit Open Live Announcement