Fish oil is important for any balanced and effective diet because it contains high amounts of Omega 3.
https://www.instagram.com/p/BbChNN8AyeF/?hl=en&taken-by=puorilife
The essential role and qualities of Omega 3
Omega 3 helps your body to maintain normal heart, vision and brain function. It also reduces inflammation, enhances recovery and lowers cholesterol levels.
Fish oil is a great source of omega 3, and is derived from fatty fish such as anchovies, sardines, mackerel, trout, and salmon. It is a good source of two specific long chain polyunsaturated fatty acids known as EPA (Eicosapentaenoic acid) and DHA (Docosahexaenoic acid). These lipids are important for helping to maintain the features mentioned above.
Fish oil and training
Fish oil can also be highly beneficial for your training. Danish CrossFit Games™ Rasmus Wisbech Andersen explains:
https://www.instagram.com/p/BZ80XWAg8_q/?hl=en&taken-by=puorilife
"I now experience less muscle soreness and significant improvements in my joints. Because I am less sore, I have shorter recovery times and can therefore train harder and more often."
Rasmus uses Puori 03 as part of his nutrition. The benefits he outlines above allow him to maintain training at a consistently high standard throughout the year and maximise his recovery every day.
CrossFit™ legend Julie Foucher also talks about how she has made fish oil a daily part of her nutrition.
"I started taking Puori fish oil a couple of years ago, shortly after I began training CrossFit™. It has now become an essential to aid my recovery and allows me to train harder and for longer."
What to look for in a fish oil supplement
With any fish oil supplement, you need to look for clean and fresh oil. A fishy smell is often a strong indication that the oil has oxidised. It is also not pleasant to eat either.
The amount of EPA and DHA per serving is also important, much more that the 'total fish oil' amount. This is because the fish oil needs to be highly concentrated. A higher quality product means that a lower dose is necessary each day to get the same results. It is also important to choose fish oils free of soy (including lecithin), dairy, wheat, rice or sweeteners.
Finally, when choosing a liquid fish oil, it is especially important to choose an oil that has been developed to stay stable and fresh.
Puori – The Sushi of fish oil
Puori 03 doesn't have the fishy taste or smell that you often get with other fish oils, instead it has a zingy fresh lemon taste. Here you can check out how people fared when they bit the capsule in order to truly taste the flavour.
Try this yourself! Post a video of yourself on instagram trying the fish oil challenge and use the hashtags #tasteyourfishoil and #sushioffishoil to be featured.
The dark capsules protect the fish oil from light. This helps them to avoid oxidation and preserve their freshness. This also means that they will always have a pleasant taste. Ultra-pure and highly concentrated, each serving contains 2000mg omega 3 and every batch is third party tested by IFOS (International Fish Oil Standards Program) for freshness and purity.
To give you a more practical example of how this looks nutrition wise, one dose of Puori 03 is equal to 99g of wild salmon.
Responsibly sourced from fresh and natural ingredients
Puori 03 is sourced exclusively from wild anchovies, caught responsibly in the South Pacific Ocean. Anchovies are so low on the food chain that they don't accumulate heavy metals and toxins like larger fish such as salmon and cod.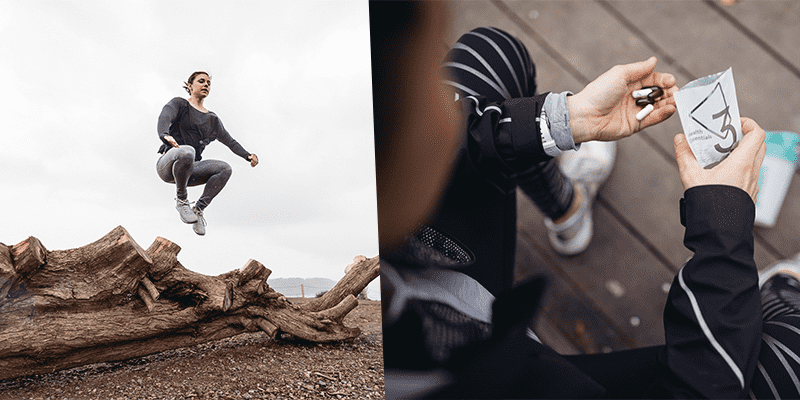 Third party tested to ensure excellence
The IFOS (International Fish Oil Standards Program) uphold rigorous testing procedures in order to ensure quality. They check the active ingredient(s) content, test for contaminants and measure stability.
Puori 03 is consistently awarded 5/5 stars based on these scientific benchmarks of freshness, stability and purity.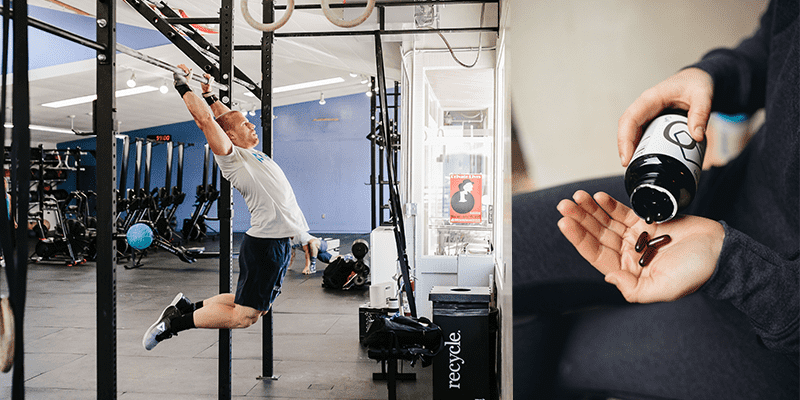 How much should you take?
2 – 4 grams of omega 3 fatty acids per day is a good rough guide to work from. Consult your nutritionist or doctor to find the exact specification that will work best for you.
Healthy and unhealthy fats
Healthy fats are essential and Omega 3 is an excellent source for your nutrition. Trans fats should be avoided. These raise bad cholesterol, increase the risk of heart disease, strokes and diabetes. Healthy fats are common in foods such as avocado, nuts and fatty fish.
Make a commitment to nutritional excellence
The food you eat can be either the safest and most powerful form of medicine, or the slowest form of poison.
If you concentrate on the details and make a commitment to use the best ingredients and products available, then you will set yourself on the path towards the goals you want to achieve. Small effective choices will always manifest themselves into larger results over time.